Everyone wants a fulfilling long-term career, but before you get there, you are likely to make a few mistakes along the way. The twenties and immediately after high school is the best time to make these mistakes, but if you can learn these lessons before you enter the job market, you will be ahead of your peers. Here are a few career lessons that will be valuable to you in your twenties.
1. It's ok to take a year off before college
When you take a year off before college, you become exposed to how the world operates, causing you to take your education more seriously. You also figure yourself out before you decide which path you want to take. Students don't figure out what they want to do in life until it's too late, but with a year off, you will have enough time to think about and consider your passions. You will have an easier time choosing your career path and major because you already know what you want to do.
As you prepare to attend college after your break, you will have a clear mind when deciding if you want to apply to a community college or an Ivy League university like MIT. Whichever path you choose, you must fulfill the university's admission requirements. It helps to read on MIT admission tips if you are eyeing to get in. For instance, you must have a high SAT score and a GPA of at least 4.13, have a balance of both challenging and easy subjects in high school, and pursued extracurricular activities you are passionate about.
2. Concentrate on offering value
Human beings are designed to protect themselves, so it's only natural that you want things to move smoothly. But, to get ahead, you need to concentrate on offering value to your company rather than looking for ways to make work easier for yourself. Generate new ideas, improve efficiency, and be an all-rounded person to get ahead. You will get noticed for the right reasons and be lined up for promotions when the time comes.
3. Learn from failure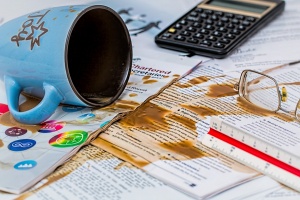 You are bound to fail, and some of your projects won't take off, no matter how much time you spend on them. Instead of wallowing in defeat, use every failure as an opportunity to learn or a new beginning. What can you do to improve next time? What measures can you take to minimize risks? Learn to dust yourself off, build muscle, and move because that's how you grow. Don't listen to naysayers, but always seek genuine council and progress towards achieving your goals. Remain focused and don't give up. You never know how close you are to success and the next opportunity. If you give up, you will never know. Keep grinding.
It's easy to look at your competition, but someone else success is not necessarily your failure. Work hard every day and improve your skills, learning along the way. That's all that matters. It's said that you will learn the most valuable lessons in your worst mistakes, so take this lesson and use them to your advantage.