During the warmer months of the year, most of us like spending time in the backyard garden. Whether it's to socialize with friends, play with the kids, or just chill out reading a book, it's a nice place to be. That is, of course, if it isn't an overgrown mess! 
If your garden hasn't had much TLC over the years, you might try to avoid it completely. Maybe it's a decent enough space but isn't child friendly or doesn't provide you with everything you need. The good news is that there are loads of things you can do to transform your backyard and make it a fabulous outdoor area that you will want to use regularly. 
Here is a guide on how to create a backyard garden the whole family can enjoy.
Create a divisional garden
Many people like to create sections within their garden so that each area carries out a different function. If you want physical boundaries, screen fencing is a great way to separate your space into distinct zones.
Sketch a rough layout of your garden and make a list of the areas you would like to create. This will help visualize how the finished result might look.
If you have kids and want a dedicated area for them, locate it away from any cooking or barbeque area and try to position it in an area that can be seen from a kitchen window or somewhere indoors. This will ensure that if you are inside, you can keep an eye on them where necessary. 
If you are creating an area to socialize in, position it where you are likely to get the most sun for the longest amount of time. If you are having a late dinner, or friends are coming around for drinks, you won't have to keep shifting things around and can chill out until the sun fades.  
Similarly, if you want to grow your own produce, think carefully about location. Somewhere with too much shade isn't likely to provide a very fruitful crop, so do some research into the best location for your fruit and veg and maximize their growth potential!
Relax and unwind in your backyard garden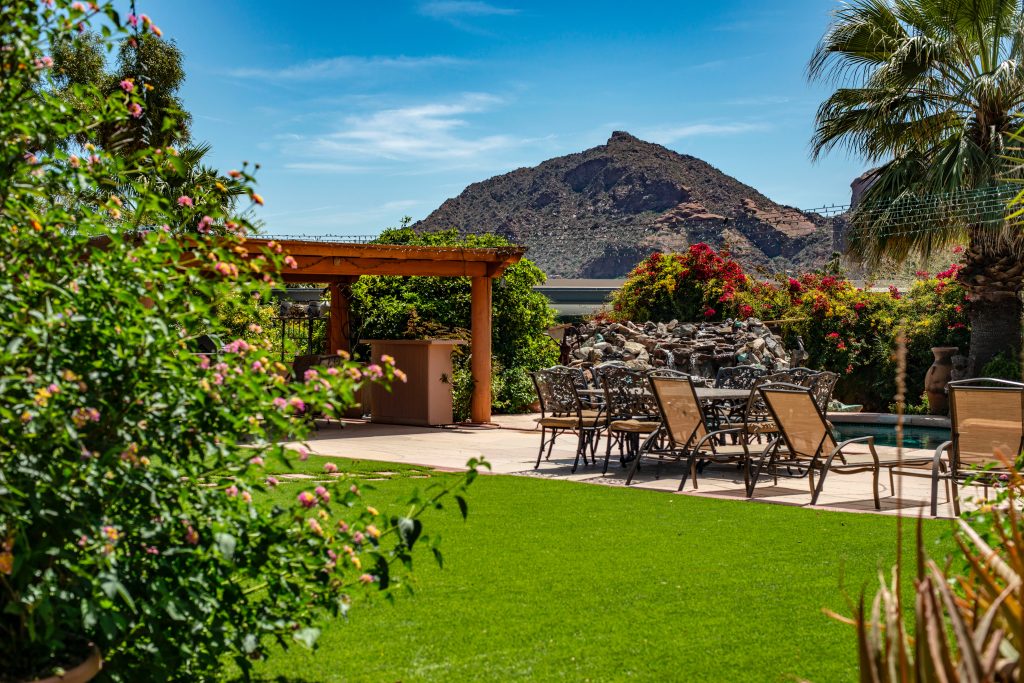 If you have had a stressful week, the backyard garden is a great place to relax and unwind.
Patio and decking areas are particularly popular these days and provide a great space for chilling out or socializing in. Whether you want to sit and watch the world go by, host a family barbeque, or have friends round for drinks and nibbles, somewhere comfortable to sit is a must.
There's a huge range of outdoor furniture available online, so think about what you need and take it from there. Outdoor sofas and egg chairs are a great choice if you will be spending most of your time lounging around outside. More structure dining tables are a good option if you like to spend evenings outside having dinner.
If you want to add some unique touches to help you relax and unwind, water fountains can provide a soothing and elegant addition to your outdoor space. They come in a variety of artistic designs and will add a real wow factor to any garden.  
Adorning your boundary walls and fencing with LED lights will help to create a peaceful and tranquil space once the sun goes down, and candles will also help to enhance the mood.   
For the kids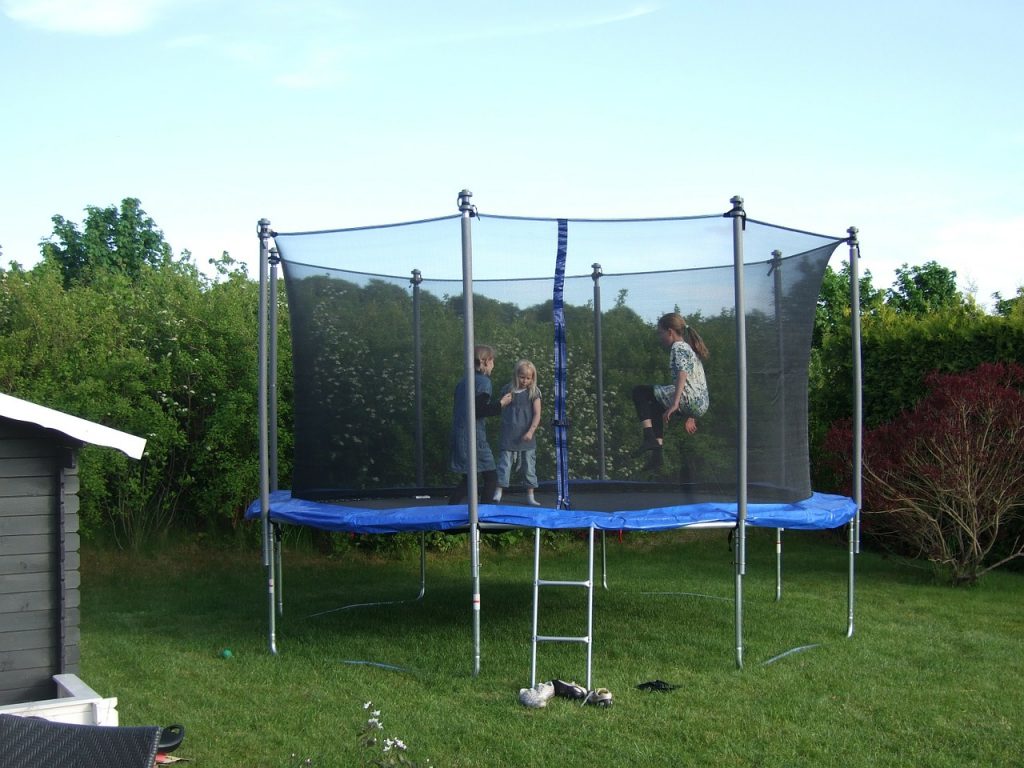 If you have children, then having somewhere for them to play is important. Not only will it give you a break, but the children will get lots of exercise and fresh air too. 
Outdoor toys are always a hit with kids and, although there may be a hefty initial outlay, they will last years and prove to be money well spent. Swing sets are a great investment, particularly if they have interchangeable seats. If your kids love jumping around, then you can't go wrong with a trampoline. They come in a variety of sizes and come either freestanding or (if you want something a little more permanent) can be fitted into the ground.
If you prefer something slightly smaller and more mobile, sand and water tables are great fun, particularly for little kids. You can, of course, get right back to basics with a hose or water sprinkler, which will provide hours of fun and laughter! There are few things nicer than seeing your kids playing in the garden, so make the most of it while you can.
Featured Photo by Jade Seok on Unsplash