In the cold winter months it can be difficult to add that extra sparkle to your outfit. Bundling up in your favorite coat and accessories is all too tempting but that doesn't mean you can't have a bit of fun with your look while doing so. Here are 5 style tips to try out this cold weather season to ensure you stand out on those drab winter days.
Be bold in a blazer
Staying toasty doesn't mean your outfit has to be bulky. A fitted blazer is the perfect addition to any outfit and will sit smoothly under this season's oversized coat styles. Think tailored one-button designs with structured sleeves. The key to this look is to go for softer prints and fabrics to balance out the masculine structure of the blazer. The Dolce and Gabbana sale has some great jacquard and floral designs if you're looking for a little inspiration.
Layer it up
This season it's all about layering. The key is to start with thinner items and work your way up, keeping the bulkiest clothing like jackets and heavy knits for the top. Why not try teaming a turtle neck with your favorite dress? Alternatively, you could wear a pair of tights under distressed denim for a grungy nineties look. There really are no rules when it comes to layering so see it as an opportunity to experiment.
Go faux
Fur isn't everyone's cup of tea but it certainly has the potential to add that wow factor to any outfit. If you're not ready to embrace the faux trend face-on then you can always start small with a couple of faux fur accessories. A trimmed beanie or mittens are a great way to add a little bit of luxury to your winter wardrobe. If you're feeling daring, why not try a faux fur vest over your favorite knitwear?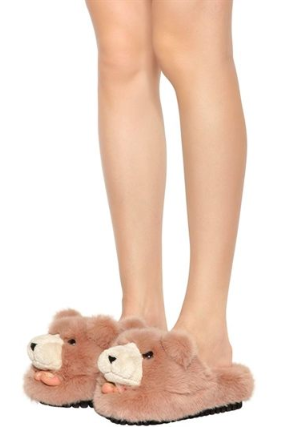 Belts are back
Finding that new winter coat is no easy task so it may be time to think about giving your old one a new lease of life instead. Belted trenches were everywhere this season, so why not give it a try but with some of last season's items? Try out a combination of belts and jackets to see which ones work for you. The best thing about this look is that it instantly cinches in your waist to give you an enviable silhouette.
Experiment with fabrics
There's no better time to experiment with different kinds of fabrics than during the winter months. Firstly, velvet is perfect for the party season thanks to its rich texture and warmth. Why not swap your little black dress for a pair of velvet trousers this New Year's Eve? If velvet isn't your thing then silk is also one to try out this party season. It's surprisingly warm and adds a touch of elegance to any outfit. Start small with a patterned silk scarf or opt for a silk blouse tucked in to your favorite pair of jeans.