Are you ready to go on an amazing road trip and discover the world around you? Whether you go by car or RV, alone, or with family or friends, there is much to see and do. Get away from the stress of everyday life and enjoy the sites in the world around you. Whether you travel 100 miles or 900 miles from home, there is much to see and enjoy. We have listed five useful travel apps for your amazing road trip.
As you pack your bags, don't forget to set up a VPN (virtual private network) app on your phone and tablet for your trip, such as an ExpressVPN app. A VPN app will protect your data when connecting to public Wi-Fi networks. It will provide data encryption even when in a foreign country. Your favorite sites and services will not lock you out because you are in a different location.
Useful travel apps:
1. Roadtrippers
Roadtrippers is a popular app for planning your amazing road trip. Just enter your starting and ending points on the app. It will display interesting points in between. They even have pre-planned trips and guides to different sites throughout the United States, such as national parks, Route 66 trips, Washington, D.C., Orlando, FL, and many more. You can book a hotel through the app. There is a free version of the app, but you might want to upgrade to Roadtrippers Plus for $29.99 a year to use all the bells and whistles it provides, like offline maps. It is available on iOS and Android.
2. Google Maps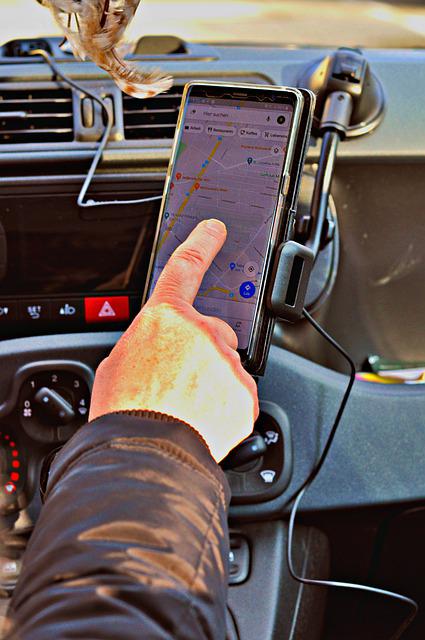 Google Maps is a free easy-to-use map system with real-time GPS navigation and traffic information for more than 220 countries. Once you enter your destination, a map will show you the different routes available. You may have the option to choose other routes. The app will give you the distance and time it will take to get there due to traffic conditions, plus if there are tolls. Click on start, and your phone will start talking, giving you directions for each step of the way. When you want to stop, it will provide you with information and directions to local restaurants, shopping, gas stations, grocery stores, hotels, and more. It even has a list of things to do in the local area. Have a medical emergency? It has a list of hospitals and clinics near you. You can even download directions from Google Maps to use if you don't have access to the internet when driving. Available on iOS and Android.
3. Drive Weather
Want to know what the weather will be on your trip? The Drive Weather app will give you an updated forecast based on your route and departure time throughout your trip. Know when the best time is to leave to avoid bad weather so that you have a safer trip. There is a free version of the app offering two days of forecasts. The full version is $11.99 a year which provides you seven days of forecasts and more. Available on iOS and Android.
4. HotelTonight
What if you have your travel itinerary all set but like a particular area and want to spend another day there? HotelTonight is the app to use to find the cheapest hotel that night. Use their app to find a deal of the day hotels near your location. You can also use the app if you are going to a big event and don't want a long drive home late at night. Available on iOS and Android.
5. Tripcast
You are going to make lots of memories on your road trip. Why not keep a living journal of your road trip and share your photos with family and friends back home? Your photos and notes are uploaded to a map so you can see where you were and what you saw. The photos and notes can be downloaded when you return home. Those you invite can be virtually on the trip with you and see your photos and notes. If you are traveling with a group, they can also post on your album. Tripcast is a free app. Available on iOS and Android.
Road Trip Safety
As you embark on your amazing road trip, ensure your vehicle is ready for the road. Change the oil, check the tires and gas up, lights working, new wiper blades and fill the windshield wiper fluid, etc.
Some tips to remember:
Don't use your phone while driving. If you have a traveling companion, have them use the apps on your phone. Otherwise, make a pit stop and find what you need on your phone.
Watch your gas gauge. Don't go under a quarter of a tank before filling up.
Be prepared for emergencies. Have a first aid kit in the vehicle, water, snacks, blankets and pillows, a paper map for a backup to the GPS on your phone, etc.
Stay alert. Take breaks to stretch your legs to avoid falling asleep at the wheel. Stop at well-lit rest areas. If driving alone, listen to music or roll down the window if you feel tired. If you have a traveling companion, try sharing the driving.
Be aware of the speed limit. Drive according to the speed limit. You don't want to spoil your trip by getting a speeding ticket. Be cautious around tailgaters or aggressive drivers.
Wear your seat belt. Seat belts can reduce your risk of getting hurt or worse in an accident.
COVID is still here: Be aware that COVID is still alive and well. Take precautions to keep safe.
Conclusion:
I hope you find these apps and tips helpful on your amazing road trip. Don't forget to set up your VPN before you leave home.