Do you want to look your best even if you're working out? Most people find that they don't look great while they're on the treadmill or pounding the pavements, but that doesn't mean that you can't choose athletic fashion that helps you to achieve your goal of looking attractive even while you're sweating!
Looking good while you work out boosts your self-confidence, and this in turn can help to improve your performance, so here are some top tips to getting your athletic fashion right so you can be the best version of you.
Choose Flattering Fashions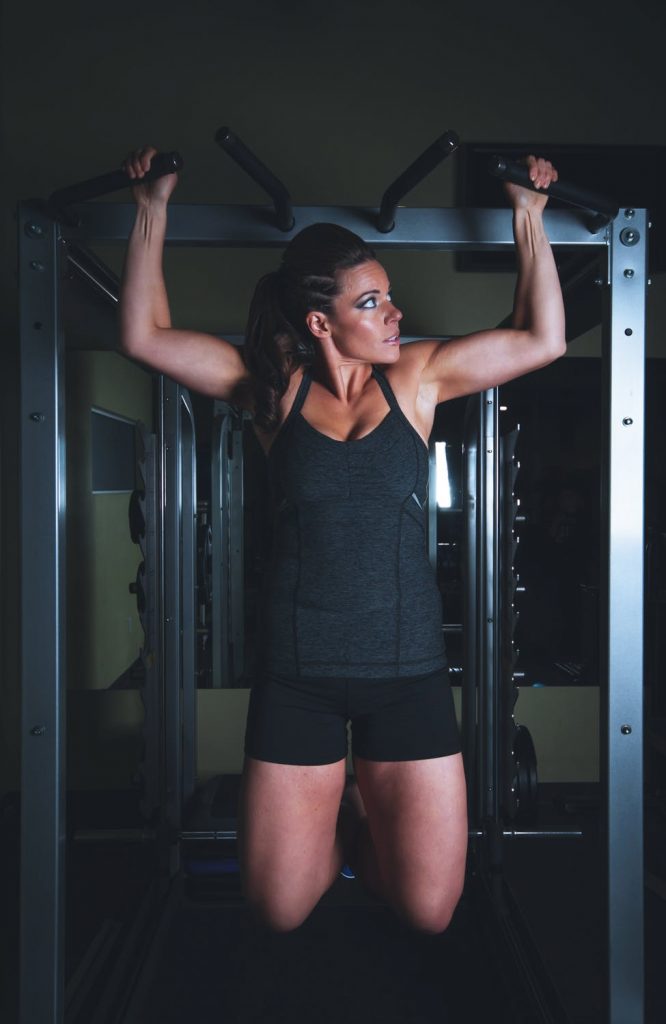 Fashion comes and goes in cycles, but what's more important than looking trendy is looking good. If the latest look doesn't flatter your body shape, leave it on the shelf and choose something else. When you're working out, it's doubly important to choose flattering fashion correctly. Not only will it help you to look better in the gym, it'll also move more freely and make you feel more comfortable while pumping iron or doing aerobics. Always try on your athletic fashion wear before you buy and if you aren't entirely certain that it's right for you don't purchase it – you probably won't change your mind. Choose something which isn't so tight that you're restricted and something which isn't so baggy that it might get caught in the gym equipment. You want to feel attractive, so choose an outfit which emphasizes the parts of your body you like.
Choose Breathable Materials
You might be working up a sweat, but that doesn't mean that you have to have huge sweat patches. It's easy to avoid this unattractive look by using an antiperspirant before you work out and by avoiding wearing a cotton t shirt. Cotton absorbs moisture and heat and, as a result, it'll cling to your body making you look even sweatier. Instead, choose an athletic outfit made from a breathable, lightweight fabric like nylon, spandex or polyester. This will wick away moisture from the skin.
Choose Natural Makeup
Eschewing makeup altogether isn't going to make you feel your best when you work out, but a full face of makeup probably isn't the best idea either. If you want to avoid panda eyes, choose minimal products such as a tinted moisturizer and a waterproof mascara, finished off with a tinted lipbalm for a natural appearance.
Wear The Right Bra
If you wear a bra in the wrong size or fail to wear a dedicated sports bra you won't only look lumpy and bumpy but you could also develop health issues such as breast, neck and back pain. Choose a bra which is supportive and properly measured so you look streamlined under your clothes.
Choose The Right Footwear
Footwear is very important when you're working out. No matter what kind of sport you're doing, whether you're jogging, playing tennis or doing Zumba, you need to choose footwear which keeps your feet and ankles stable and well protected from harm. Choose the wrong shoes and you could end up causing yourself an injury due to lack of support. Always make sure that you've chosen shoes in the correct size and that they are properly suited to the exercise that you're doing – shoes which are ideal for running probably aren't the right choice for other forms of exercise. If necessary, get some professional advice when choosing shoes, and avoid going for the cheapest pair that you can find. Remember, you get what you pay for, so if you go with the budget option you can be pretty confident that your purchase won't last long and probably won't be the quality footwear that you need to maximize your workout. You can click here for more information about how to select the right shoes to suit your exercise requirements.
Follow this advice and you can be sure that you will look your best even when you're hot and sweaty in the gym. With the correct clothing, footwear and underwear, you'll be well protected from injury and you'll be able to work your hardest at your exercise regime. Take this advice and be the smartest person in the gym!