Bespoke glass shower screens are a great way to add a unique and individual touch to your home. This type of shower screen is designed to fit perfectly into your bathroom, with a custom fit that ensures no water will escape during your shower. Each panel is made from a single sheet of glass cut to fit your bathroom's exact measurements. This allows for a sleek and modern look that adds a luxurious touch to any bathroom. 
The Current Trend
With glass shower screens, there are three main options you can choose from. Semi-framed, framed, and frameless. From geometric and curvy shapes to colored or metallic frames, there is always something you will love about glass shower screens. Many homeowners love bespoke glass shower screens because they create an uncluttered and sleek look that allows the bathroom's decorative features to pop up and shine. 
Curves: 

You can use a curved shower screen to make the harsh lines in your bathroom look softer. You can use arched vanity mirrors and other elements in the bathroom to play around with the curves.

Color:

 Glass shower screens come in various colors, meaning your creativity only limits you. You can choose white, black, or any other color, even the etched glass design.

Metallics:

 There are various metallic options, including copper, gunmetal, aged bronze, bronze, and brass. 
Fully Frameless Design
A frameless design is excellent if you like a minimalist look. Frameless screens are made of unobstructed, thick glass and usually are fixed to walls using metal clamps. You can also make the screen appear to float by attaching it to the wall with discreet aluminum frames. One of the benefits of using frameless glass screens is that you can customize them to any shape and profile you wish. They are also easy to fix and clean because the entire panel is exposed.
You can customize the frameless shower screen to fit bathroom set-ups like:
Return and front showers

Double showers

Fixed panels

Telephone box

Corner showers

T-shape screens

Bathtubs

Nib walls
Whichever option you choose, it is best to deal with a qualified contractor and buy the materials only from reliable sources. Some supplies sell low-quality materials that can break down quickly, leaving your bathroom lousy.
Semi-framed design
Semi-frameless shower designs have plastic or shower frames around the edges of the glass. This design gives a more spacious feeling, especially if you provide an expansive glass area, but you must have robust structural support. 
Framed design 
A frameless glass shower screen also has plastic or metal around its entire outer edge, including the door. It allows you to add interest and drama to your bathroom.
Benefits of Glass Shower Screens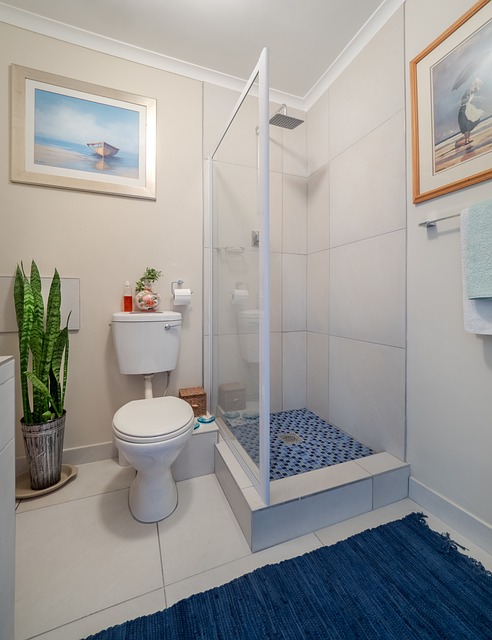 Bespoke shower screens are becoming increasingly popular in modern homes. They offer numerous benefits compared to other shower screens like acrylic or plastic. The most obvious benefit is that glass shower screens include: 
Aesthetic Appeal
Aesthetic appeal is essential when choosing a glass shower screen for your bathroom. Glass shower screens are highly functional and offer a beautiful and modern look that can make your bathroom look like a luxurious spa. Not only do glass shower screens come in various designs and finishes, but they also add a touch of sophistication and elegance to any bathroom. Furthermore, glass shower screens are easy to maintain, and their minimalist design allows for a greater sense of openness and spaciousness. Ultimately, the aesthetic appeal of glass shower screens makes them a perfect choice for any bathroom. 
Durability
Durability is one of the many benefits of glass shower screens. Glass shower screens are incredibly durable and can last for years without needing to be replaced. This is because the glass is solid and resistant to damage. In addition, it also does not corrode or rust like other materials, making it ideal for bathrooms and wet environments. This makes them an excellent investment for any bathroom, as they will last for many years.
They are also resistant to mold and mildew, making them a hygienic option for any bathroom. Additionally, glass shower screens are ideal for privacy, as they are opaque and offer a clear view from the inside while preventing people from viewing the shower from the outside. Moreover, they are an economical choice as they can be easily replaced if damaged or cracked. 
Ease of Cleaning
One of the main benefits of glass shower screens is their ease of cleaning. Unlike other shower and bathtub materials, glass does not absorb moisture, making it less prone to bacteria and mildew growth. It is also very simple to keep clean—just a quick wipe with a damp cloth and some mild detergent are all it takes to keep your glass shower screen spotless. Glass is also more resistant to staining, making it an excellent choice for any bathroom.
Customizable
Shower curtains and other enclosures come in fixed designs and sizes. However, if you choose a shower screen, you will enjoy the flexibility of creating a personalized solution for your bathroom. Apart from customization, these glass shower screens are also easy to maintain. They need regular cleaning, and you may want to replace the door hardware, but only after using them for many years. 
Conclusion
Bespoke glass shower screens can be a great way to add a touch of individuality to a home. They provide an aesthetically pleasing addition to any bathroom and allow the homeowner to customize the look and feel of their shower space. Moreover, with the many options available in size, shape, and style, it is easy to find a bespoke glass shower screen that best fits the interior design of any home. That's not all. Adding a bespoke glass shower screen can be a great way to make a statement in a bathroom and even become a conversation starter.
Featured Photo by Curtis Adams: https://www.pexels.com