When it comes to packing for a holiday it can be hard to pack the perfect suitcase. At first, choosing your summer wardrobe might sound like fun but it can soon become stressful. Sure, it's the perfect excuse to go shopping to try on this season's latest colours and patterns amongst cute swimwear and flowy maxi dresses. But be mindful of what you are purchasing, making a list beforehand might be a good idea to avoid spending all your money before you jet off on your exciting adventure!
It can be challenging to think of everything before you travel. Keep it minimal and try to only pack the essentials. Easier said than done when it comes to packing the luggage. Once you have revisited last years holiday wardrobe, make a list of the things you are missing and add them to your holiday checklist. Be sure to reference our top tips below for what to wear on holiday to ensure you're looking and feeling amazing!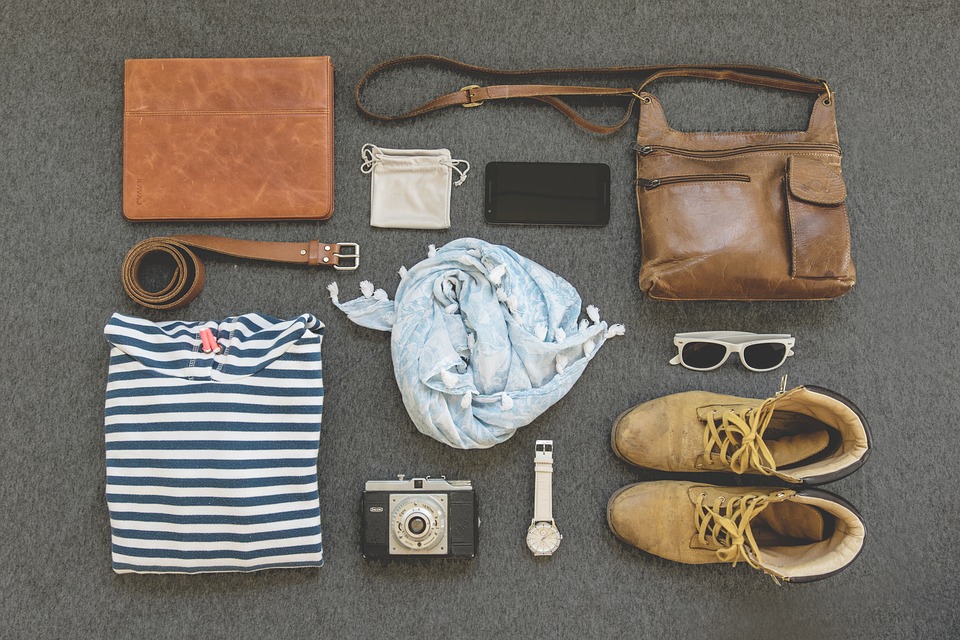 Things to Avoid
Generally, if it is a sun holiday you may want to avoid certain types of clothing. Tight tops and skinny jeans are not ideal for hot country's as they do not allow a lot of breathing space for your skin. Keep things light and floaty to give you comfort, style and of course a glowing tan! It may be difficult to obtain that sun-kissed skin if you are going to cover up from head to toe!
Loose and airy garments or cotton items are perfect for a hotter climate. Swap your jeans for denim shorts or active pants, pair with a strappy vest top or bandeau and light-weight shirt and you're good to go. If you are more active on holiday double up your travelling outfits and use your fitness leggings and light jersey t shirts as part of your holiday day wear.
Layering is normally associated with winter, but it may be a good idea to adopt the same thought process and use lighter fabrics. Packing hooded sweatshirts and knitted jumpers would be a waste of time but a light denim jacket or a few cotton blouses to double up at jackets would be a good idea.
Comfortable Footwear
Perhaps one of the most important things to focus on is footwear. You will want to steer away from thermal socks and heavy shoes. When you don't have the sand between your toes you will want to embrace cute sandals and flip flops. Many people prefer sandals or small wedges as they offer more support with a strap and a slight platform. Sliders are also a great option for the beach and pool to quickly slip on and off.
Again, if you are going to be engaging in activities such as hiking then you may wish to pack a pair of trainers, these can also be used in the airport as it may not be peep toe season in your hometown when you land. If you are the adventurous type, keep it practical, as it is not about looking great all the time…
If you fancy dressing up in the evening or have a day brunch to attend, then you may also wish to pack a pair of summer heels. Wedges or block heels are better for holiday destinations and instead of packing your best pair of Jimmy Choo's it might be worth buying a few cheaper pairs that can handle sand, sea and sun! Cheaper heel options from fast fashion brands are more appropriate for holidays, and Uppersole stock a range of cheap womens heels for all your outfit needs.
Suitable Outfit Options
It is hard to know what outfits to pack for a holiday. We end up trying to cram our whole wardrobe into one tiny suitcase in the hope these outfits will come in handy. Packing one great dress and jumpsuit is an ideal option, items that can be dressed up or down and where accessories can be added to transform a look!
Once you have two great base layers, you can add other items to complete different outfit options. You can add a dressy top over or under a jumpsuit to form a different look or add a light kimono as a jacket with a belt to truly elevate your style. You could also use a pashmina or light scarf instead that can double up as a sarong or hair accessory.
Another outfit choice would be something slightly warmer for hot destinations that have a cooler temperature during the evening. If you are staying close to the sea or wish to take off on a boat trip it may also get a bit windy. Packing a small cardigan or sweatshirt that can also be used as an airport outfit is always a good idea, especially if you are not used to air conditioning every day.
Accessories
Lastly, be sure to pack a few accessories that will compliment your outfits and protect you during your holiday. It's important that you avoid excessive amounts of sunlight on your head as this can cause sunstroke or a burnt scalp. So, whether it's a cap or cute trilby, be sure to pack some form of hat for your trip.
As well as your head, it's also crucial to protect your eyes. Invest in two pairs of sunglasses for your summer break as this item can be easily lost or broken, so it's useful to have a backup. Polarised lenses are usually best for blocking sun glare. Not only do sunglasses look after your eyes but will also look great in photos.