With so much going on in life, catching up on some family time more or less becomes a luxury. That being said, it at the same time, is extremely important to try and make some time out for family.
It is okay to take some time off and invest in one's own self or relationships. It strengthens bonds and rejuvenates the soul.
Above all, studies could be stressful and even kids deserve a break. Now that it is July and children's summer vacations in full swing, what better time would be to have that little family dose you have been longing for. Moreover, it is the perfect time to have your family get acquainted with the wonders of travelling and the real-life experiences. We suggest you to plan a vacation to any of the following locations for an exciting getaway. Yes, this is the time to break free from the monotony and bring in some color into your life.
The following places have some amazing family spots that you surely would not want to miss.
So, here are ten of our picks straight from our map art wall on to your screens now. Pick, pack and jet, set, go!
Oahu, Hawaii:
It is one place which one can easily call as heaven on earth. Hawaii is packed with laid-back island vibes and a variety of interesting outdoor activities.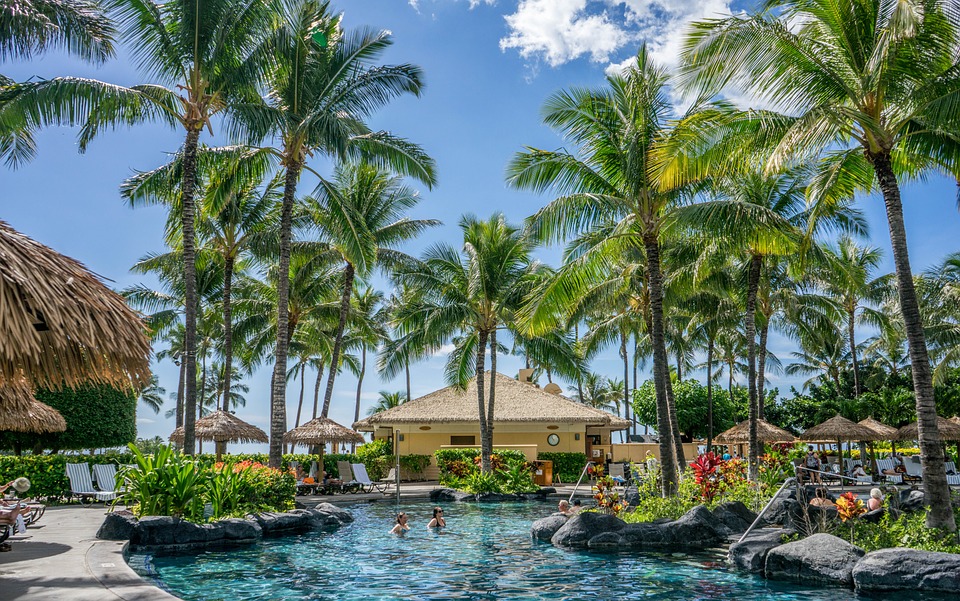 This makes it a picture-perfect family holidaying location!
Speaking of this, if you are a family who is crazily into beaches, then Hawaii is all you want. Be ready to witness some breathtaking and serene beaches.
Other than this, if snorkeling has been on your wish list, then you will have one of a kind experience at Hanauma Bay.
Make sure to visit Dole Pineapple Garden Maze for your kids to have a happy mazy time. And to round off the day for them, make the final stop at Matsumoto Shave Ice in North Shore and relish in all the goodness it has to offer.
As for a romantic evening, head out to Diamond Head with your better half and bask in the scenic beauty of this spot.
The plush, green and cool Hawaii will definitely take away your yearlong stress and you will come back fresh as a daisy.
Also, maybe learn a new thing or two such as opt for surfing lessons on Oahu's North Shore. After all, it is always good to try something different, no?
Where to stay:
We would recommend Aulani, which happens to be a Disney inspired resort. Your kids are going to love it!
Portugal:
Portugal is a complete package if you are looking for a pure European getaway while still keeping it light on the pocket. Like other European capitals, Portugal is comparatively budget-friendly yet a lovely location for a family vacation. So, it is a win-win situation, folks!
The historical sites, rich culture, amazing beaches and mouthwatering food definitely make it a must-visit place. Portugal is famous for having one of the most topnotch aquariums in the world. Therefore, Oceanarium is definitely a wonder you would want your children to see. Also, give them a taste of those cutesy yellow tramcars.
In addition to this, Sintra, a UNESCO world heritage site, is filled to magnificent castles. It is going to be one remarkable experience for your children.
Where to stay:
For a contemporary feel, book Chiado Hotel in when you stay in Lisbon. Other than this, The Cascais and Martinhal are other smart choices.
Tokyo, Japan:
While we are suggesting this, take note we would not take any responsibility should you find it difficult to get your kids to leave this place. After all, no child would want to leave a place where they can sip onto their favorite drinks whilst they cuddle fluffy hedgehogs. Isn't it an adorable place to spend time with your dear ones?
Some other notable attractions are Tokyo's famous musical robot show and house of anime, the magnum opus Studio Ghibli. As for food, enjoy some authentic sushi and ramen on the go. Hop on for some scenic boat rides at Inokashira Park.
Furthermore, meet your childhood fantasy Hello Kitty in the very colorful Puroland.
Where to stay:
To enjoy the Japanese culture in its truest sense, get a stay arranged at a traditional ryokan. As for a recommendation in this regard, feel free to book Hoshinoya Tokyo and see for yourself what it is like to be Japanese. Sounds interesting, yeah?
Bali, Indonesia:
Nothing can beat Bali as family travelling spot. The vibrancy of Bali is exceptionally unbeatable. It is another great place other than Hawaii to do justice to the love for surfing. From rafting in glistening white waters to hiking through rice paddies, Bali is a sheer delight. Culture, tradition, and warmth flows through every inch of Bali! It is therapeutic and a place you would wish to visit again and again.
There is that famous Kecak dance at Uluwatu Temple to enthrall you. Additionally, be sure to take your kids to the monkey forest in Ubud and Bali Safari to see some other exotic animals.
Where to stay:
An ideal place to stay would be Alaya Resort Ubud. It is easy on the pocket and too good in terms of value for money. If not this, then Bisma Eight could be your muse!
France:
For a first-class or a royal experience, we will say that it is best if you pick France. It is an epitome of class and is just The Best.
You cannot miss the fine dine and wine here. It is just phenomenal! Domaine and Weinbach serve some great wine just so you know.
Be it the city of love Paris, the most charming of all, Lyon, or the peaceful beach town Nice, each has its own signature beauty. To sum up, you can soak culture with a dash of spunk here.
Not only this, but if you have got your hands on the Paris Pass, then way to go! This pass gives you a skip-the-line access to spellbinding sites like Louvre museum. Moreover, the pass comes with perks like tickets to Big Bus. You can hop on and hop off anytime in case your legs are screaming for a little rest.
Where to stay:
Paris Perfect, as the name itself suggests, is the perfect choice. It has one of the best kids-friendly amenities. So, you got nothing to worry about.
The Andaman Islands:
This particular location will be a dream comes true for someone who has always wished to scoot away to some remote island.
The Andaman Islands is somewhere between Thailand and India and includes a beautiful combination of around 300-plus islands and each of them is too good to be true. The pristine beaches, glittery sunny sky, crystal clear turquoise water in addition to tall coconut trees makes it our spot to holiday with family.
Spend your trip scuba diving, swimming amidst the rarest corals, sunbathing at the beach and hiking in the forests. Moreover, have a first hand, magical experience of bioluminescence and enjoy the sight of dolphins at Havelock Island. It looks as if galaxies are right at your feet to greet you!
And, for a bit of adventure, the Banana Boat ride will prove to be an exciting option.
Where to stay:
The Taj Exotica Resort and Spa is the most appropriate option for the first-timers. Everything is easy to reach out to from here. So, this one's a wise and the safest option for your sojourn with the family.
The Grand Canyon:
This place is a sight to behold! It won't be wrong to say that The Grand Canyon is North America's most jaw-dropping point. This place happens to be the nature's most precious gift! To sum up this incredible place, it is the most Instagram-able site you will ever visit.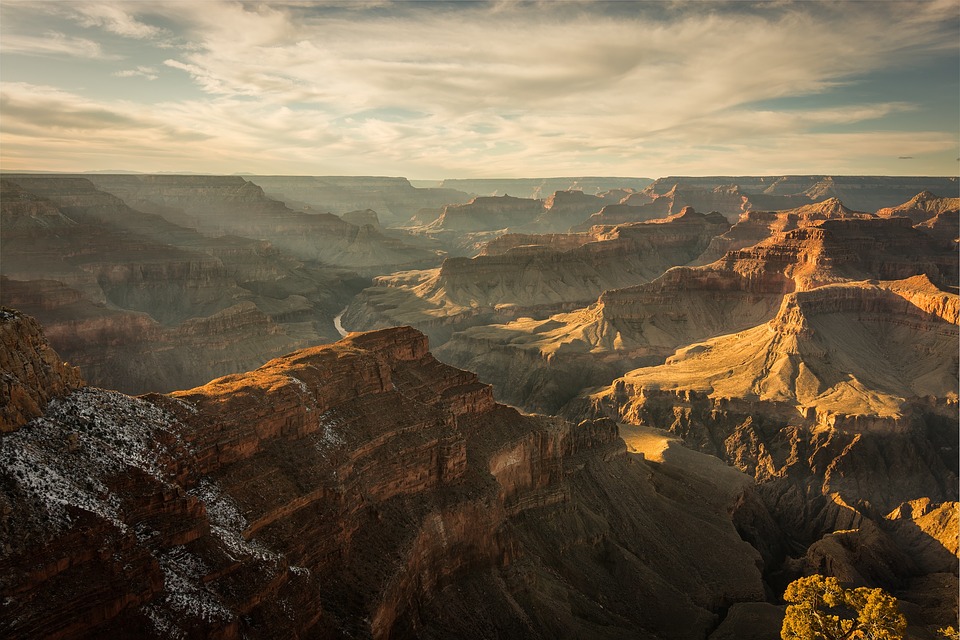 However, there are few measures that a family must take into consideration if they choose to vacay here. The weather here is somewhat dramatic. Hence, ensure that you pack up some rain gear with you. The breezy air can be deceptive! You might not feel the sun there, but that does not mean you leave your sunscreen behind. Pack loads of it!
Don't miss out on touring The Grand Canyon on bike. It is going to one pleasant way to explore it.
Where to stay:
Grand Canyon National Park's lodges provide the best access in terms of exploration. Without doubt, pick this up for your stay!
Vancouver, Canada:
Vancouver is all about intimidating yet stunning mountains in addition to beaches with soothing and azure waters.
The best part is that it is a kid-approved spot. There are so many places dedicated to children. The Granville Island and Stanley Pick, to name a few, are the top picks. Cycle your heart out in the park and get a chance to witness sea lions closely enough.
Besides, there is so much to do here. To help you make most of the adventurous streak, Vancouver has plenty of options such as that of kayaking and skiing. Deep Cove is the safest spot for kayaking.
Let loose your hair at the Kitsilano Beach and switch on de-stress mode.
Next, visit the Museum of Anthropology to enjoy the incredibly beautiful ancient and contemporary artworks. This particular museum narrates the countries lifelong historical roots and its uniqueness. Don't miss it!
Get a dose of China within Vancouver by taking your family to its Chinatown. You are going to come across impressive Chinese gardens here and will get lost in its different than the normal constructions.
Where to stay:
For first timers, Yale Town is where you need find your temporary abode. As for a more budget-friendly alternative, it is then HI Vancouver Downtown, in the West End. To have a high-end, luxurious stay, The Victorian Hotel should be your call.
San Juan, Puerto Rico:
Calling out all the beach maniacs! No place could beat or match Puerto Rico's heart-warming beaches. To add a festive flavor to your vacation, San Juan is one city that won't disappoint you.
It houses one of the oldest and massive Spanish forts, called, El Morro. Swing by the fort and dive into the tales of Spanish historical saga.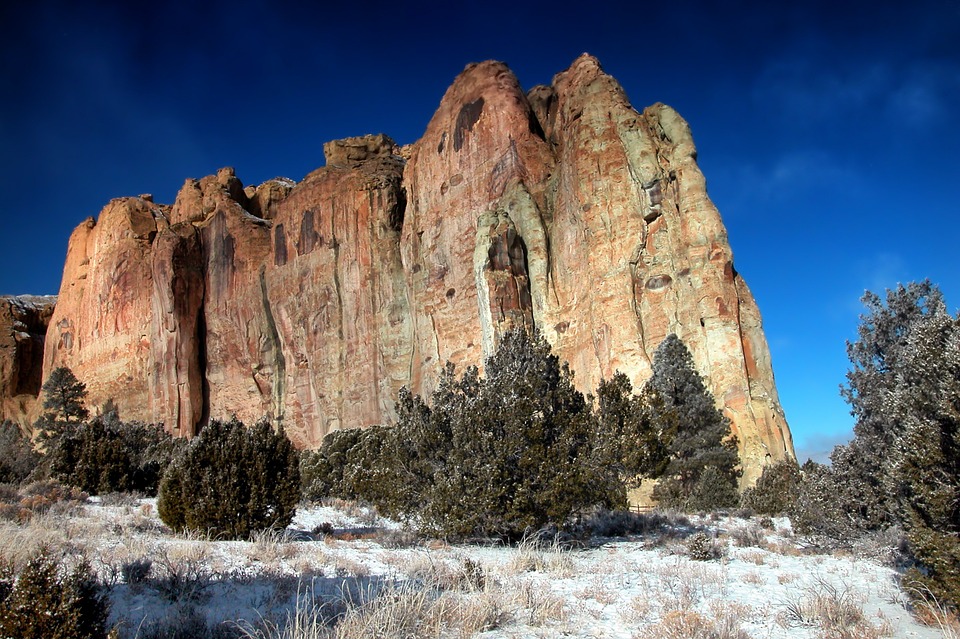 The place, on the whole is very enchanting due to its colonial architecture with bright, tropical colors. Allow us to inform you that this makes it a photographer's heaven.
The city also promises one of a kind culinary experience. The Fortaleza Street is a lovely blend of scrumptious local and international cuisine. They even host their own culinary fests too yummy to ignore.
Where to stay:
The Caribe Hilton has some new amenities which makes it an ideal choice as it guarantees a comfortable stay. Sip onto pina coladas and swim and snorkel all you want!
Guanacaste, Costa Rica:
For the families who want to contribute a bit to their beloved planet and is looking for a vacation spot which is eco-friendly, Costa Rica it is then!
Named after Guanacaste tree, the province will definitely fall upon your expectations. After all, it has all the verdure this world could offer.
Las Baulas Marine National Park and Vandara Hot Springs are prime locations to hang out. Then there is Flamingo beach and the Conchal Beach, oozing calm and tranquility.
Other highlight includes the Rio Celeste Waterfall and Palo Verde National Park. The park has an exquisite variety of aquatic birds and pretty tropical dry forests.
Where to stay:
The Margaritaville Beach Resort Playa Flamingo is the most popular choice for most tourists there. So, we'd suggest you give a shot.
Other hit is Four Seasons Resort there.
For an eco-friendly stay, Costa Rica Tree House Lodge will provide you with best accommodation options. It is highly committed to use practices which do not harm environment in any way.
This is it! It is now time to pick one and start with the packing. We hope the above list has made it easier for you to make a choice. Happy vacations!