Are you a budding influencer looking for some unique spots to feature on Instagram? The problem is that all the cool spots are definitely overplayed at this point. You need something different for people to take notice and bring your Instagram account to another level. That's where Canada comes in. 
There are so many natural wonders that don't seem to be on many people's radar. Take a trip to the Great White North, and soon you'll be able to stand out from the crowd. Once you arrive at the airport, head into the city, and find a local car rental spot to get yourself mobile. After that, the adventure really starts!
Prince Edward Island: Cavendish Beach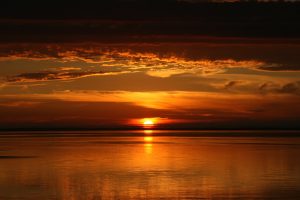 The whole island is definitely Instagrammable, but if you time your photo session for sunset, then this is the spot you want to be. The views are stunning and unspoiled by mass tourism. You can use it as a feature since you can also camp there and swimming is possible in August when the weather warms up. Even the views as you drive over the bridge from the mainland are to die for! Take a tuna charter out to sea, and maybe you'll even have a huge catch to photograph.  Prince Edward Island provides many Instagrammable spots.
New Brunswick: Bay Of Fundy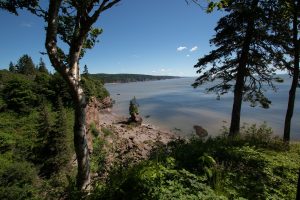 I recently saw this on a Youtube travel vlogger's channel, so the word may be starting to get out about what a wonderful place this is.
The tide is the most extreme in the world, so there is an interesting tidbit to draw people in to know more. Then when they see what a landscape it turns into at low tide, they will be hooked.
Otherworldly atmosphere and nature at its purest highlight this destination that is tailor-made for photographers.
You just need to hope that your favorite Instagrammer doesn't already have their sights set on this area!
Nova Scotia: Peggy's Cove
Picture perfect lighthouses and a colorful fishing village mark this spot as a prime location for your Instagram story.
It's only a short drive from downtown Halifax, so it is easy to reach.
Newfoundland And Labrador: Marble Mountain
Every Instagrammer worth their salt has photographed Whistler to death. Set a new trend and highlight some areas in the East that also offer great skiing in a beautiful atmosphere.
A bonus is that you are not far from the sea. You can ski all day and then sit down to a lobster dinner in St. John's in the evening. And of course, you'll want to Instagram the lobster, too!
Nunavut: Baffin Island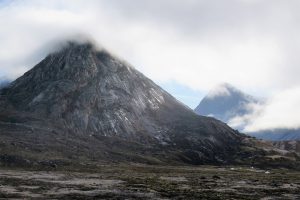 Go way off the beaten path and focus on an area where very few tourists go to. This alien landscape is made for Instagram, and you'll definitely raise a few eyebrows with these pictures.
People often imagine themselves at the end of the Earth. And with the help of your pictures, it will be easy for them to imagine themselves there. If you really get lucky, you may witness some of Baffin Island's most famous residents, the polar bears.