Your interior designer goes a long way in adding comfort and style to your house. You can redesign your living room to have a bold statement about your personality. If you want to impress your guests and relatives when they come visiting, discover the power of wallpapers.
Learn the following advantages of wallpapers that the traditional paint does not have. We have also outlined a few drawbacks of wallpapers for home walls. In addition, there are several advantages of paint for you to compare.
In the end, you will be able to make an informed choice. You could even blend the two tastefully to have a unique look and feel. Let's dig in to understand the benefits of wallpaper.
Benefits of Living room Wallpaper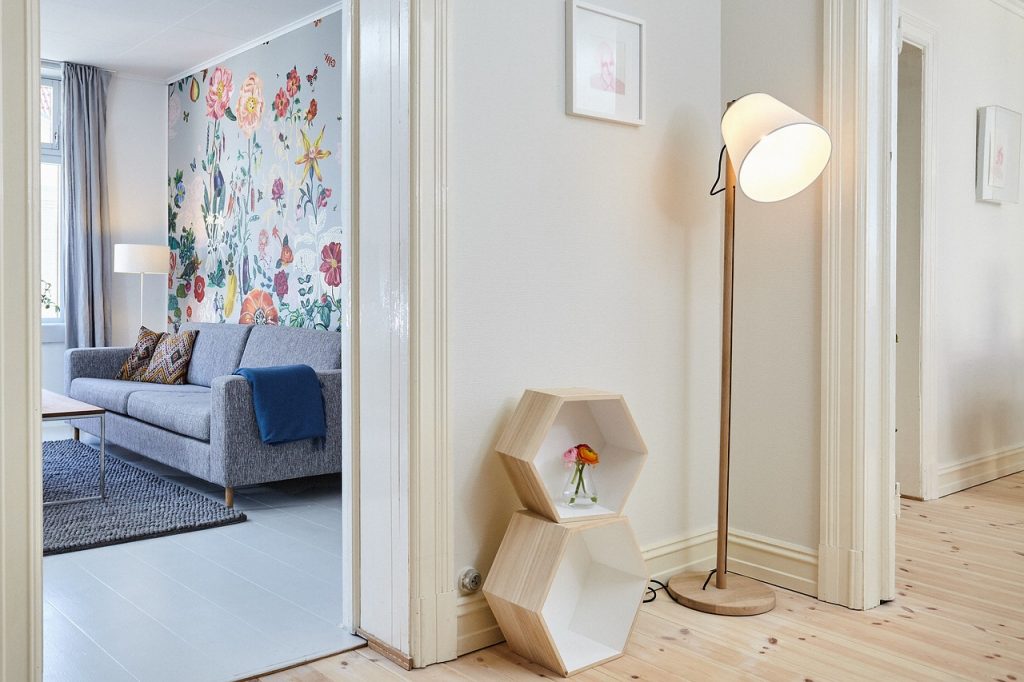 1. Wallpaper lasts long
Most wallpapers in the market today last for nearly 10 years. Once you install it, you do not need to maintain or otherwise repair it. All you need to do is to control your children from scratching or otherwise defacing the surface. Paint can wear off fast, especially in a living room whose occupants are many.
2. Wallpaper can hide rough surfaces
Are there blemishes, dents, or scratches on your wall? Conceal them today simply with a roll of wallpaper. This is a fair alternative to spending too much on repairing or rebuilding your wall. Even if you could afford these repairs, undertaking them need a long time. At the same time, a wallpaper injects an air of newness into your interior space.
3. It adds depth and style into a room
Did you know that wallpaper could make your living room appear larger than it really is? If you have no idea, let an experienced interior designer do the job for you from start to finish. He will visit your home to familiarize himself with the walls, fittings, and furniture. He will then choose the most appropriate living room wallpaper from a selection of colors, patterns, and designs.
4. Use wallpaper to recreate just about anything
Do you want images of nature, celebrities or simple color combinations? You can choose from wallpapers of the ocean, sky, birds, fishes or even a nostalgic sunset. You can mix all these together with a number of wallpapers on the same wall. Artists can be expensive to hire so they can paint your walls. Instead, simply purchase stunning pieces of art for a fraction of the cost.
5. You can choose from a million designs
There is perhaps no limit as far as choosing designs of wallpapers is concerned. Are you looking for embossed textures, beads finishing, glittering pearls or patterns from the galaxy? There are thousands of designers of home wallpapers today.
These artists have so much creativity and innovation to transform your living space into something modern, trendy and inspiring. While several paint designs exist, they usually do not inject this luxury.
6. Accentuate the taste of your furniture
As we have mentioned, hiring an interior designer is the best route to achieving stunning wallpapers. He will add a wallpaper finishing to match the existing taste of your living room. He should expertly accentuate the lighting with wallpapers that add luxury and visual appeal and optical therapy.
7. You can interchange wallpapers
Do you have a wallpaper that you have come to dislike? Simply peel it from the walls of your living room and install another one. It is obviously not practical to do this with wall paint. Simply put, the cost of changing wall paints regularly is higher than having new wallpapers. With wallpapers, you can choose to "live" on the coast this week and "travel" to the mountains next week.
8. Increase the value of your home
Do you plan to let or sell your home in the future? Your living room wallpapers could just increase its value. After all, they add so much style, luxury, and comfort to the occupants. Ensure that you emphasize this important attribute as you show your tenants around.
Disadvantages of wallpaper
It can be tricky to install wallpapers, especially around the corners of a wall. This is especially true if you have no prior knowledge. When it comes time to remove them, unless you use peel-and-stick wallpaper. They can leave unsightly blemishes on the wall. If you put in place the wrong wallpapers, they can be shady, unpleasant or even offending.
Advantages of Paint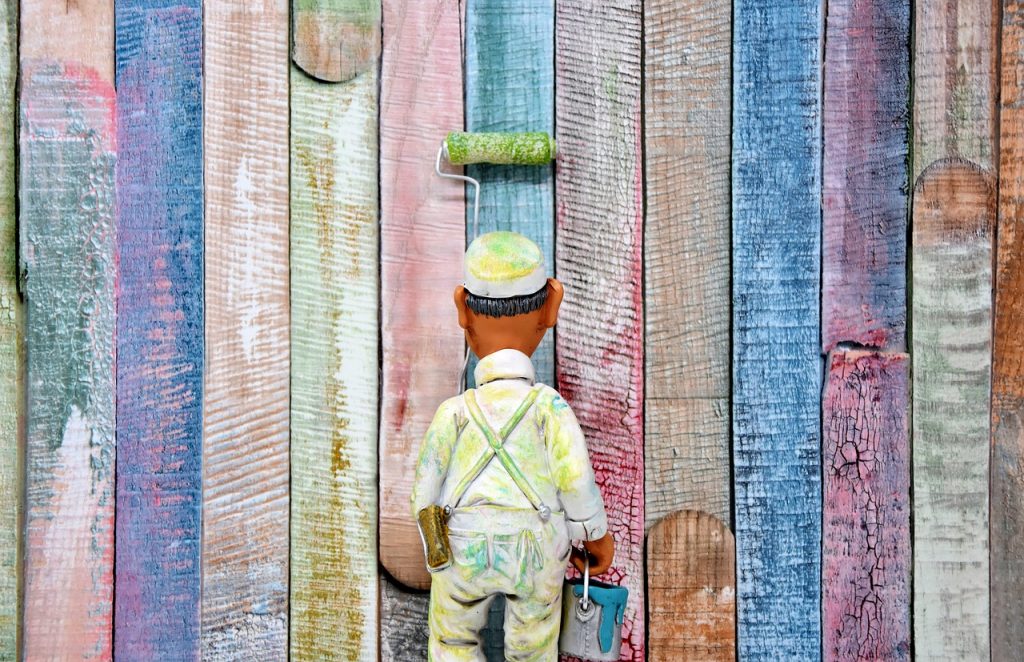 You can easily do a paint job yourself instead of hiring a professional painter. The job can be easy and fun. Are you tired of the original color of your walls? It can be easy to apply a new coat and your problems are solved fast.
Disadvantages of Paint
There is only a limited spectrum of color on paint, making your walls to lack creativity. It may take days for the paint to dry off the wall. Occupants of the living room will have to keep off it to avoid making unsightly smudges and inhaling the often pungent smell of paint.
Featured Image by StockSnap on Pixabay