Water-Based Moisturizer is Great for Skin Problems
It could be pretty overwhelming and stressful to go shopping for moisturizers. While hunting around, you would come across a plethora of moisturizers to choose from. Each one of the moisturizers contains unique ingredients with an extensive list of benefits and promises. However, dermatologists and beauty therapists agree that water is the key ingredient that is more effective and important as compared to the rest of the components. Just like your body, when your skin is dehydrated, it requires water for rehydrating it. This is why water-based moisturizer may be the best for your skin.
When you apply a water-based moisturizer, your skin would be locking in moisture for perfect nourishment and total replenishment. As water will not be sticking to your skin, unlike oil, a water-based moisturizing lotion would not be filling skin pores, thus preventing pimple or acne breakouts. You must start applying your moisturizer while the skin is still damp. Dab a few drops of moisturizer and apply it smoothly all over your face and body just after taking a shower. Then you could nicely pat the skin dry. A water-based moisturizer is ideal for individuals with oily skin types as they do not require adding extra oil-based moisture to replenish their skin. They should rely on using a water-based moisturizing lotion. 
Best for People with Oily Skin Type
We understand that water-based moisturizers are an ideal choice for people with very oily skin. They must be struggling to manage and balance the natural sebum production of their skin. Water-based moisturizers are excellent skin hydrating solutions, and they do not generally contain clogging silicones or drying alcohol. They are loaded with some amazing ingredients. Water-based moisturizers work wonders even on oily skin that is prone to acne breakouts and eruptions. They generally do not end up clogging the pores.
Effective in Reducing Visible Aging Signs
Most top quality water-based moisturizers are great for reducing fine lines, wrinkles, and other signs of aging because they usually are packed with anti-inflammatory, antioxidants, and even certain hydration powerhouses. Several wrinkles and fine lines on your face may not necessarily be due to aging; rather, these signs of aging may have been triggered by dehydrated skin. Simply by using premium water-based moisturizers, you could easily get rid of some of the wrinkles and fine lines present on your face. Water helps to nourish and replenish your skin. Aqua-based moisturizers are great for rejuvenating your skin with rich nutrients and amazing supplements.
Great for Warmer Months
With the advent of summer months, temperatures are bound to go up. During the hot and humid summer months, your skin tends to secrete more oil and sweat. This makes your skin look oilier than usual. Most people would be finding that their skin would be generating more oil naturally on its own as the mercury soars. Hence, it is wise to use water-based moisturizers during the humid summer months so that the skin doesn't look greasy. For a fresh, dewy look, it is best to opt for water-based moisturizers as the summer sets in every year.
Water-Base Moisturizers Are Great Makeup Primers
Water-based moisturizers help in creating a smooth base for applying your makeup. They help make your skin look plumper by boosting the water content of the skin, reducing several wrinkles and fine lines. They are known to be fast-absorbing lotions; hence, you could apply makeup over it smoothly and quickly. They facilitate the non-greasy and smooth application of makeup. Water-based moisturizers help in providing a glowing and radiant skin tone that is visible even through your makeup.
Modest 
The Simple Water Boost Hydrating Gel Cream from Unilever costs $7.99 to $10 for 1.7 ounces. You can discover this water-based lotion in many stores, including Ultra Beauty, Target, Wal-Mart, Walgreens, CVS, and others. The cream works for all skin types, including touchy skin. 
Straight forward's item is without color, aroma free, and does exclude brutal synthetic concoctions. Water is the main fixing, followed by glycerin. The Water Boost Hydrating Gel Cream likewise incorporates minerals and plant extricates. 
Locate the best water-based moisturizer for your skin type 
With regards to selecting a water-based cream, it's everything about picking one that is planned for your skin type. The Hydra Genius Daily Liquid Care line resembles a "help" of water for the skin, as it ceaselessly revives skin with hydration. The three water-based creams in the line are detailed with hyaluronic corrosive and aloe Vera water. Pick the one that most suits your skin's needs underneath. 
Every day Liquid Care for Normal/Oily Skin: Just because you have sleek skin doesn't mean you should avoid saturating! In ordinary and slick skin, outside variables like contamination, UV beams, and exorbitant purging can harm the skin's dampness hindrance, causing loss of dampness and expansion in oil creation. Subsequently, your composition may wind up looking uneven and excessively sparkling. Without oil, non-oily water-based cream decreases the appearance of overabundance sparkle, leaving your skin looking mortified and new.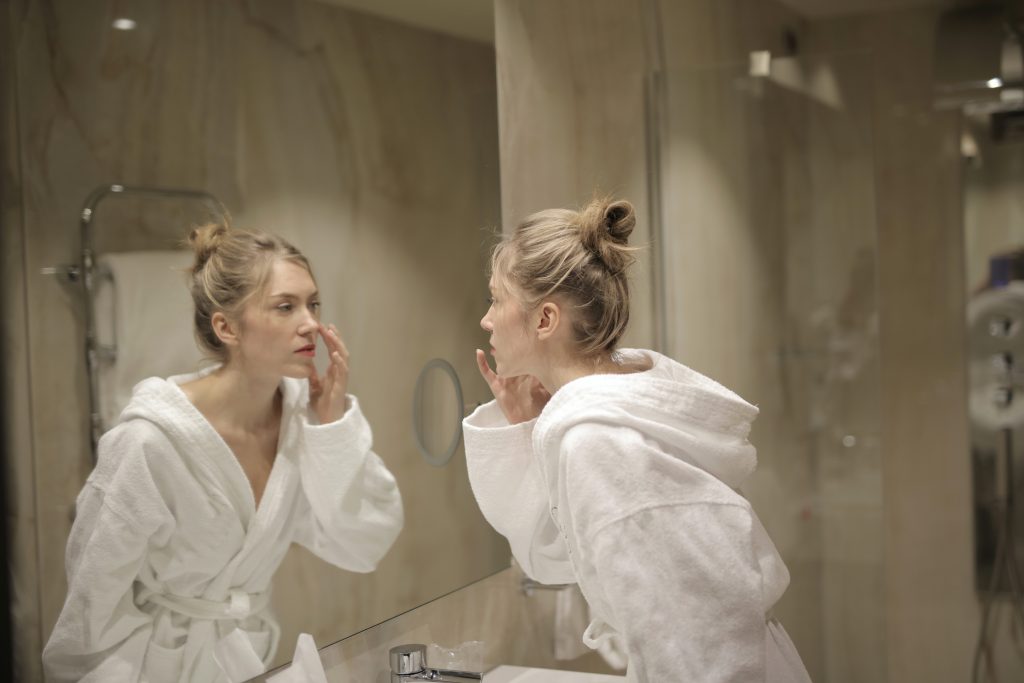 Goes about as a nutrient-rich makeup primer
On the off chance that you happen to be a cosmetics wearer, you likely thoroughly understand the groundwork's accessible available. Most standard groundworks are overwhelming on the silicones, filling pores and hindering the skin from making a smooth establishment for cosmetics. In any case, silicones are difficult to thoroughly expel from the skin (and hair, so far as that is concerned) and are along these lines bound to stop up pores. By and large, silicones are cheap filler fixing used to make a smooth item feel. Silicone-based cosmetics preliminaries go about as boundary. However, they don't really profit the skin in any capacity. 
The Bright Body option in contrast to silicones in our up and coming Hydrating Gel is greasy liquor called Alkyl Benzoate. Greasy alcohols act like a lightweight, quick retaining oil and have a portion of the "smoothness" of silicone, while really infiltrating further layers of skin for enduring advantages. 
How does an (all around planned) water-based lotion fill in as a groundwork for a smooth base for cosmetics? It's basic. The stout skin by expanding water content held at the skin's surface, lessen many almost negligible differences and wrinkles where cosmetics like to settle are quick engrossing with the goal that you can apply cosmetics rapidly from that point consider smooth, non-oily cosmetics application, in any event, for oil-based establishment items, and give a glory tone to the skin which shows even through cosmetics. 
Give a lightweight moisturizer to the warmer months when we're naturally
oilier 
As we're (at last) making a beeline for hotter temps, our skin alters. Have you noticed that in mid-spring, your skin is generally the oiliest it is all year? The move from dry winter to blustery and wet spring, as a rule, befuddles the damnation out of my face (and my body, so far as that is concerned). I get somewhat oilier and sweatier than expected in springtime. Once the climate is reliably hotter when summer authoritatively comes in, my body has balanced, and everything is genuine once more. During the hotter months, when a great many people find that their skin is normally creating more oil. Water-based cream is a fantastic decision. 
Our Bright Body Hydrating Gel highlights mitigating plant-based hydrosols, hyaluronic corrosive, and lightweight greasy liquor – all intended to sustain skin from the back to front without feeling substantial or thick.
Featured Image by AdoreBeautyNZ from Pixabay