The Greek islands offer everything from sunbathing on pristine beaches to exploring ancient ruins, so you'll never be stuck for ideas to keep the family amused. However, when you've got such great destinations to choose from, it often makes it even harder to pick where to go! Here's my guide to the best Greek islands for a fun family holiday.
Crete
Hiking, history, outdoor activities and beautiful beaches – Crete really does have it all. As the largest of the Greek islands, you can go from exploring ruins high on a hilltop to spotting celebrities on a Blue Flag beach. There are several different areas to choose from, each with their own unique selling points and specialties. From stunning stretches of sand to giant waterparks, there's a lot on offer in Crete and there's plenty more information about the different parts of the island, to help you choose where to stay.
Rhodes
If you want a holiday filled with outdoor activities, head inland to Rhodes' pine-clad forests and low-lying mountains. On the coast, you'll have plenty of watersports to try out, as well as a combination of sand and pebble beaches. For some serious thrills and spills, try to watch some of the professional windsurfers taking to the waves. The lively town of Faliraki has a massive waterpark, with some of the best waterslides in Greece. It's easy to get to and has great facilities.
Corfu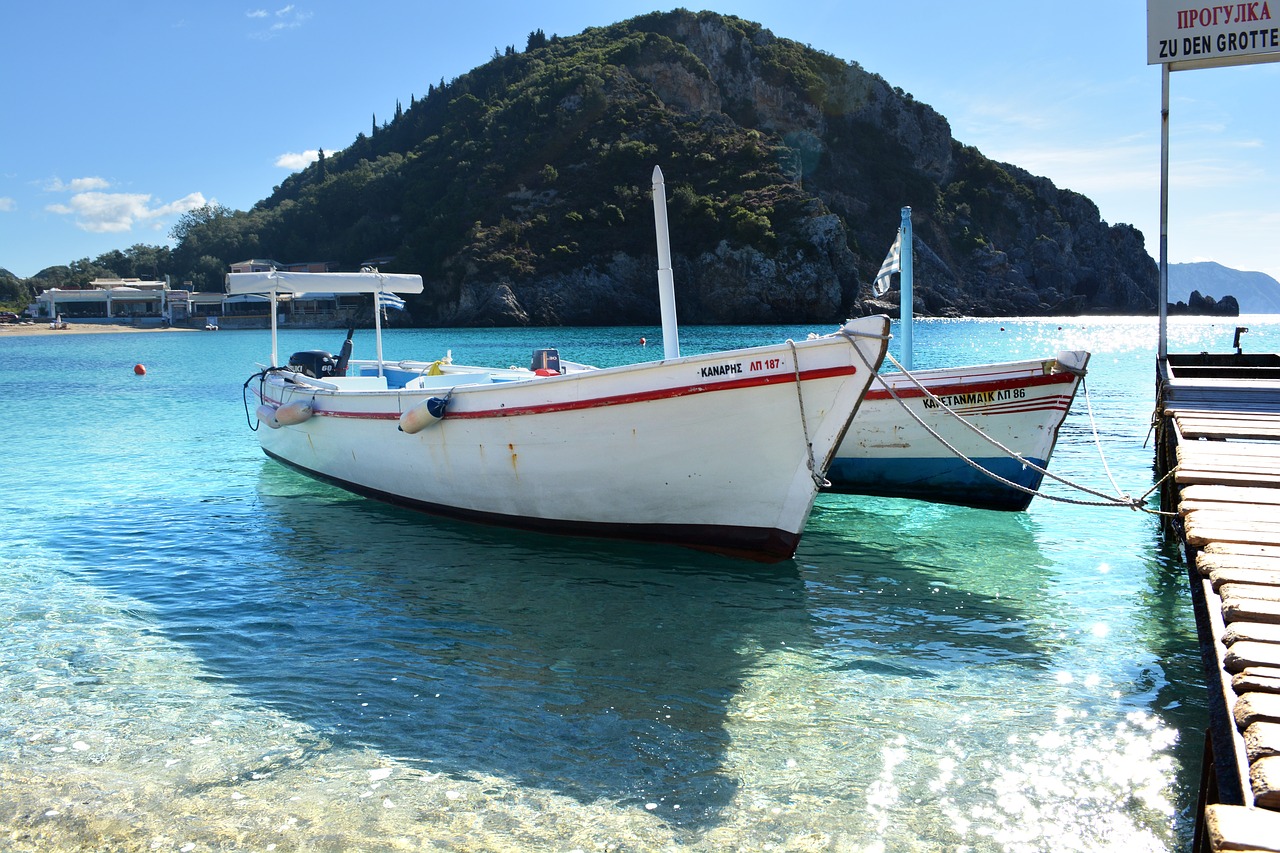 Whether your family wants an action-packed getaway or a relaxing holiday, you'll find it all here. In addition to its charming traditional towns, stunning palaces and awe-inspiring views, you'll find Aqualand – Corfu's best waterpark. Apparently, the Black Hole is one of the best waterslides in Europe! You can also head to Paleokastritsa, to get up close and personal with aquatic life. The aquarium is a brilliant day out for kids and if they're lucky, they can feed George the Iguana or hold the snakes.
Mykonos
If you're after a proper beach holiday, then look no further than Mykonos. Its endless stretches of sand are some of the best among the Greek islands and are a huge draw for visitors. The clear water's perfect for snorkelling and you can even take lessons at some of the scuba diving, kitesurfing and windsurfing schools, which all welcome beginners. When you're done in the water, there are loads of fantastic places to eat along the coastline, with many places serving delicious, fresh seafood.
Santorini
Give your children a truly memorable experience on the breath-taking island of Santorini. This beautiful place is home to some of the most mesmerising sights in Greece. You can take tour boats out to small volcanic islands that sit on the outskirts of the island, before walking around the active craters and taking a dip in the natural hot springs. The volcanic beaches are unlike anything you'll have seen before with vibrant red sands and towering cliffs. It's like being on another planet.
Naxos
This sun-bleached island is famous for its charming towns and cultural hotspots. In addition to the extraordinary ruins and architecture, you'll find incredible beaches and watersports on offer. There's a wrecked cargo ship just off the coast, which you can go scuba diving around and through, but if you've never dived before, there are plenty of schools to give you and your children lessons. There's many different shipwrecks for you to explore once you're capable of diving. If not, you can snorkel in the warm, clear waters and watch the brightly coloured fish swimming around the beautiful coral reef. You might even spot a sea turtle! Kitesurfing, waterskiing, sailing and banana-boating are also popular choices on the waterfront.
So, it's clear you have plenty of beautiful Greek islands to choose from for a fun-packed family holiday. Decide what you want to do while you're away, whether it's chilling on the beach or an action-packed trip exploring new places, and go for it!
Image Credits; Image Credits