There are so many articles on the internet telling you how great it is to travel, but really, what is all that fuss about? Once you join the travel lifestyle, you will understand all the great reasons you enjoy traveling. And, we really love the fact that the benefits are not just a one-time thing. In fact, you will benefit psychologically and physically, and the benefits will stay with you for the rest of your life.  Learn some cool reasons to travel more.
Some may have demanding jobs where you cannot take extended periods of time off. No one said that travel had to be too far-flung places or be 7 or 10 days long. Travel can consist of one day or a long weekend over a holiday. Find a cool place near where you live and make an exotic trip out of; the experience will live with you for a lifetime.  
Local trips can be free or near-free depending on what you decide to do; the point is you don't need to spend a lot of money for a memorable vacation experience. If you enjoy world travel, there are so many ways to travel cheaply. These include discounted flights, eating at local restaurants and not hotels, staying at a hostel instead of a hotel, taking the local bus instead of getting a tour guide, and so many other things. Today, though, we are not focusing on cheap travel. Instead, we want to share with you all the cool benefits we have experienced from our travels and hope to pass those on to you for your enjoyment. 
Traveling Improves Your Health
For one, traveling does a great job of relieving stress, reducing your chances of cardiovascular diseases. Traveling improves your spirits and helps your body relax and forget about all the stresses in your life. This has a huge impact on your well-being, which, in turn, revitalizes your health both mentally and physically. 
We promise you, those walks that you take when you are on your trip will actually make you feel so much better physically. In addition, studies have shown that some people's depression and anxiety is greatly improved during and after a trip. It's all about taking time out and focusing on yourself and enjoying the world and the things that you enjoy doing. 
If you're on a budget, find things to do near your home and spend the day on vacation locally. If you don't have something nearby or are home-bound, find something special you can do from home. If you're like me and enjoy some extra excitement during my Sunday football watching rituals, invite your friends over for some fun side bets on the games by going to best football betting sites. Make your Sunday afternoon into a fun special day with friends or family doing what you love. There are so many other health benefits to traveling or just making an ordinary day special; it's those memories that live on after the trip or special day that help improve our mental state when things are not going so good.  Improved health is high on the list of reasons to travel.
Traveling Disconnects You from Your Daily Life
With the way that our schedules are so busy, we tend to get caught up in all the hustle and bustle that and we end up not having enough time to just simply be. At the end of the day, this has a negative effect on our health. We really need to take a step back at times to re-charge. This helps clear your mind and allows you to take a mental break from all the things that go on every day. It is vital that we all find a way to take those mental breaks, find the way that fits our lifestyle and budget. Remember you don't have to travel halfway around the world and you don't even have to leave your house.  More reasons to travel more.
Traveling Makes You Smarter
Learning a new language can be a joy and make your travels that much more exciting. If you travel to a country where you don't speak the same language as the locals, you'll be forced to pick up and learn new words. Studies have shown that the more that you travel and learn new languages, the more your brain's capacities will improve. 
In addition, when you travel, you actually get to learn more about yourself. At times, you will run into situations that will require you to think differently, as well as be resourceful. You get the chance to develop a new set of skills with every challenging situation that you come across on your trips.
Traveling Improves Your Understanding of Other Cultures
We would like to believe that the ability to understand other cultures, or even tolerate them, is part of being smart. Therefore, it comes as no surprise that we list it here as a benefit of traveling. Make sure you travel and learn about other cultures so as to sharpen your brain. But more importantly, to understand that we all do things differently, and that's what makes the world great, let's celebrate our differences together. Learning other cultures is high on the list of reasons to travel more.
Traveling Allows You to Try Amazing Food
One great thing that I really love about going abroad is the chance to enjoy some fine cuisine. Yes, we understand that there are international dishes that are made near my home but trust us, they just don't taste exactly the same as when you are there in person. Eating the local food and getting to taste the different flavors is what I really enjoy about traveling.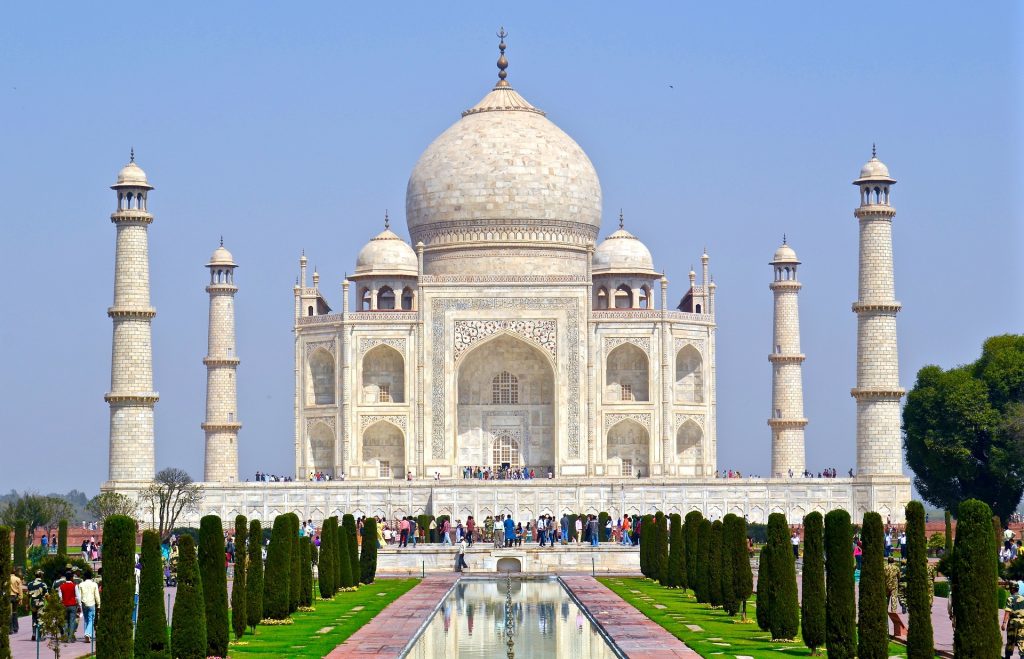 Traveling Makes You Feel Like an Adventurer
This world is so huge with so many natural and man-made beauties all around us. I have a list of all the places I would love to explore, as there are so many to choose from. Have you ever wanted to hike in the Himalayas or visit the Taj Mahal? I can list hundreds of places around the world that I would love to visit and experience. Pretend your Indiana Jones and plan an exotic vacation where you really get to see how the locals live and get off the beaten path. 
Traveling Expands Your Social Network
Of course, social networks today are all based on the web. However, real social networking is in meeting and interacting with new people from different regions. When you travel abroad, you are able to establish new connections, as well as build new networks. While it might seem like it's not necessary because it seems these relationships don't really last that long. It doesn't have to be like this; two years ago, I took a trip to Fiji to Dive and met two couples. To this day, we continue to communicate via Facebook and share our other Scuba adventures with each other. We had a great time diving during the day and at night spent time together talking and playing games. We even pulled out our computer one night and visited the site payout casinos; we had a blast playing and talking. These memories will live with us for a lifetime. 
Conclusion  
There is no greater feeling than remembering those special moments and special places. What happens when you travel is every event or situation creates a real impression on you. Because of that, you remember that for the rest of your life and go there in your mind when you need a little mental vacation. After your long travel, you will long for your home and enjoy that much more. Go ahead and take some time out and visit a new place, whether it's around the corner from your home or halfway around the world, it will do you some good. 
Happy Travels!