Living with your parents as an adult has its challenges – you may feel that it limits your independence, particularly if you experienced living away from home while studying. Or perhaps you'd prefer to live with friends, or other people your own age – or maybe you're simply looking forward to spreading your wings and embracing the responsibility and maturity that comes with your own place.
Whatever your circumstances, moving out is a major financial commitment – even if you know you can pay the rent, there are a number of upfront costs like deposits, paying moving companies, and maybe even buying furniture. Can your finances handle the shift? Read on to find out.
Step 1: Estimate the cost of renting
The most obvious cost of renting a place is the rent itself, so your first step is to look at rental costs in your area. To avoid getting into financial difficulty, you should aim to spend no more than a third of your income on your rent.
Next there's council tax and utility bills. You can find the council tax bands for your area on your local council website or via gov.uk in England and Wales.
Utility bills vary: they're usually paid monthly. Some letting agent or property finder websites will provide information about the average bills for each property within their listings, which should help you get a good idea of what to expect. Otherwise, ask your friends who are already renting what they pay; and don't forget to ask about bills when you view properties. Be sure to check whether there is a service charge and whether the gas and electricity are paid monthly or by pre-payment meter.
And don't forget about additional bills like a TV licence, TV package and/or Netflix (or similar) subscription, phone and broadband bills and contents insurance. Visit a price comparison website or ask friends to get an idea of what to expect.
It's important to make sure you can afford all your bills. Rent, council tax and energy bills are the most important, because if you don't pay them you could get evicted, arrested or left without power. But keeping up with your other commitments and paying them on time is important too: financial responsibility now will help you build up a good credit record for the future, which is essential if you ever want to buy a home.
Step 2: Make a budget
Now you know how much it would cost to rent a property, it's time to work out whether you can afford it! Look at your monthly income after tax, student loan repayments and any other deductions – if your income varies, work out an average over six months. (If it varies a lot, you might want to put off this move until your financial situation is more stable or at least until you've got a cushion saved up: check out step 4.)
Then factor in the renting costs you added up above, plus any other regular bills like your mobile phone, car loans and insurance or other transport costs, credit cards or any other debt, the gym, and so on. (Consider whether it's a good time to cancel any of these. Also, not all of these costs are monthly – if you have annual costs associated with your car, for example, don't forget to average these out over the year.)
Then you can work out how much you'll have left over to pay for groceries, entertainment, buying clothes and haircuts and so on, and regular savings. (Regularly putting money aside might seem like an optional luxury: but if you celebrate Christmas, need to buy birthday presents, or you've agreed to go on holiday next summer – basically if you have any financial commitments that could make a dent in a single month's paycheck – you'll need to spread the cost over the year.)
It's important to be realistic when you calculate your cost of living. Sure, you can be frugal: but if your budget depends on you eating instant noodles every single night and never going out at all, you're unlikely to stick to it.
Step 3: Factor in the one-off costs of moving
Hopefully, following steps 1 and 2 has led you to the conclusion that yes, with some careful budgeting and maybe a housemate or two, you can afford to survive without your parents. Great! But don't start packing up your boxes just yet: there are other costs you need to consider.
Deposit
As well as the first month's rent, you'll usually have to pay a deposit, which is usually equivalent to another month's rent. You should get this back at the end of your tenancy if you look after the property. Some local councils offer rent guarantee schemes as an alternative to a deposit, but not all landlords will accept this.
Agency fees
Fees charged by letting agents can vary widely – ask about fees before you view a property, and have a look at Shelter's website for more information.
Moving your stuff
It's tempting to think you can just move everything you own in an Uber or the back of your mum's car, but even if you don't own furniture yet that's usually not realistic. Get some quotings from moving companies and/or van hire firms, and don't forget to factor in additional costs like boxes, tape, transport to the tip to get rid of things you don't need, and so on.
Step 4: Save up and pay down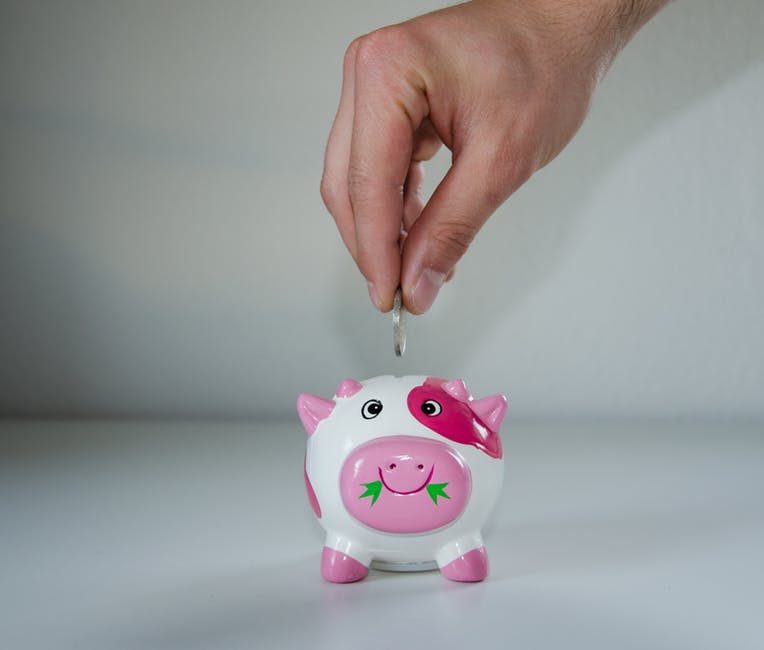 If you already have enough money to pay all those upfront costs and have some left over, great! If not, consider staying put for a while. Live on the budget you've calculated for yourself – coupled with the lower cost of living at home, this should allow you to save some funds. That way you can get together enough money to move, plus an extra fund for emergencies. This is also a good time to think about paying down any debts you have, such as loans and credit cards, so you'll have more money available to live on when you move out.
Living at home as an adult can be frustrating, but have patience: the more time you spend planning and saving now, the easier it will be to move out when you're ready. Good luck!
Image credits; Image credits