Are you planning a special trip to Australia?  There is so much to do and see in Australia.  You want to take the time to plan the right location, what you want to see and have an enjoyable experience.  Most hotel-goers are split into two camps: those who want a cheap, cheerful stay, and those who want to squeeze a little more luxury out of their experience. It might not always be easy for that latter group to find what they're looking for. Selecting a hotel that has spa services will make a difference in your stay.
Many hotels say they offer a luxury experience, but we all know how deceiving pictures and online descriptions can be. It's all too easy to feel drawn in by luxury spa services that sound much better than they actually are. 
Reading reviews left by other guests isn't always reliable, either. These guests might have different expectations, priorities, and standards compared to you. So what are you left with? Well, sometimes, the only way to get a realistic sense of a hotel's offerings is to visit it for yourself. 
That being said, we're pretty confident that we know what spa services are worth paying a little extra for. These aren't just hastily added features to "sweeten the deal".  These are legitimate, luxurious experiences that help you get your money's worth. 
If you're considering whether or not to spend a little extra on a hotel with some promising spa facilities, check out what we have to say about the various options before you go ahead and book your stay.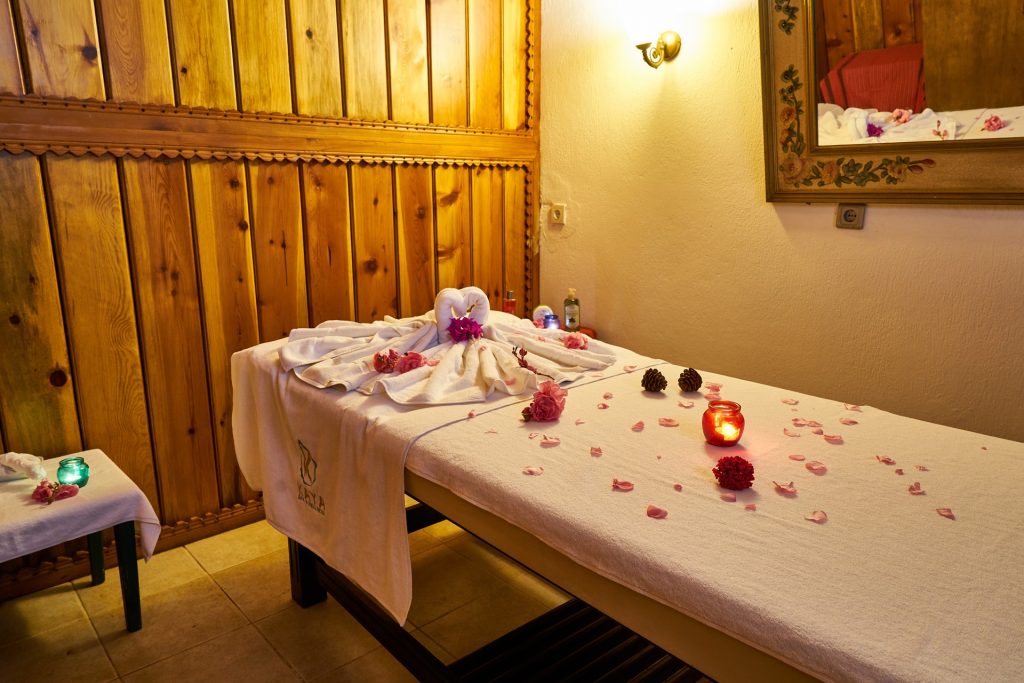 Romantic Spa Getaways
One of the best ways to make the most out of your stay is by indulging in a spa treatment aimed at you and your partner. There are a ton of different couples' spa treatments available.  Almost every hotel spa worth its salt has something romantic to offer. 
Romantic spa treatments can include couples, massages, baths, facials, and many others. These treatments stand out because you're not just treating yourself – you're using this opportunity to bond with your partner and ensure that you're both relaxed and satisfied. 
A couples' spa treatment at the start of your vacation can help set the mood – especially after a long and stressful flight. You two can unwind, decompress, and then face the rest of your vacation without anything getting in the way.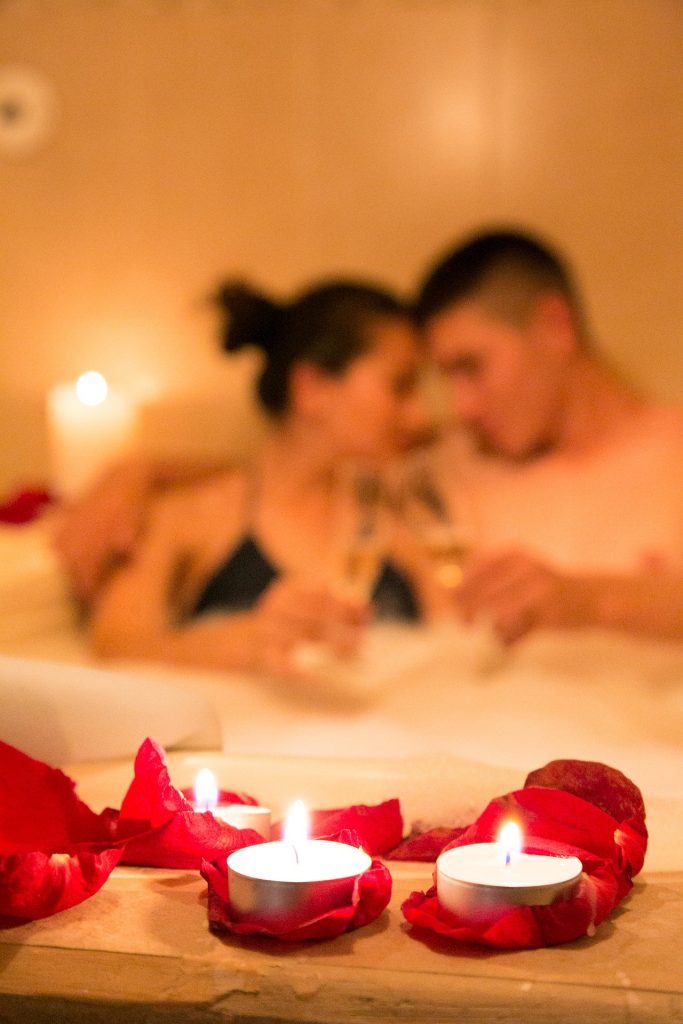 Free Spa Services
Any hotel that offers free spa services is a fantastic prospect. They do exist, so keep your eye out. Even if it's something as simple as a sauna or a steam room, these free services can add an extra dimension of luxury to your stay. 
Some hotels even go above and beyond, offering free services that are even more extravagant. It's a good thing to keep in mind since sometimes an expensive hotel can seem like a total bargain when you take the time to read the fine print and assess everything that they have to offer. 
The cost of spa services is one of the most significant barriers that prevent people from experiencing them. Sometimes we're under the impression that these services are just an attempt by hotels to rake in a little extra cash. While that might be the case in some situations, free services let you add luxury to your stay without the added financial impact.
Pregnancy Massages
We all know that if there's a group that deserves to be pampered, it's pregnant women. Some of the best hotel spas out there offer specialized treatments aimed specifically at those expecting. 
Traveling while pregnant isn't always the most pleasant experience, and that's why these spa services can be a lifesaver. If you or someone you know is pregnant and traveling with you, these spa services are definitely worth the extra cost. 
There are particular types of massages that relieve the unique pressure that pregnancy has on a woman's body. There are many other types of services that can be customized based on addressing the various stresses that come with carrying a child. 
Spas With An "All-Natural" Focus
If you're trying to decide between a few different hotels that offer various "philosophies" on a spa treatment, we recommend going with a spa that takes a more natural approach. These spas use natural ingredients in their masks, creams, and oils that you might not find anywhere else. 
In many cases, these ingredients are sourced locally, which means that you're experiencing various plants and clays that are connected with the area you're visiting. It's a great way to absorb and experience the nature that surrounds you. 
Natural ingredients and techniques also tend to be safer and less extreme, which may appeal to those who prefer to eat organic and avoid exposure to various chemicals in their daily lives. An all-natural approach is also indicative of a higher-quality, well-thought-out spa experience. 
Hot Stone Massages
Hot stone massages might not be for everyone, but they're definitely a unique experience. Going on holiday is supposed to be about trying new things.  This type of spa service can help you challenge your boundaries with something a little different.
Hot stone massages are especially fitting if you're visiting spa and retreat hotels in Australia or another hot, tropical, and relaxing locale. This treatment helps you get into that natural, beachy vibe that can totally dissolve stress.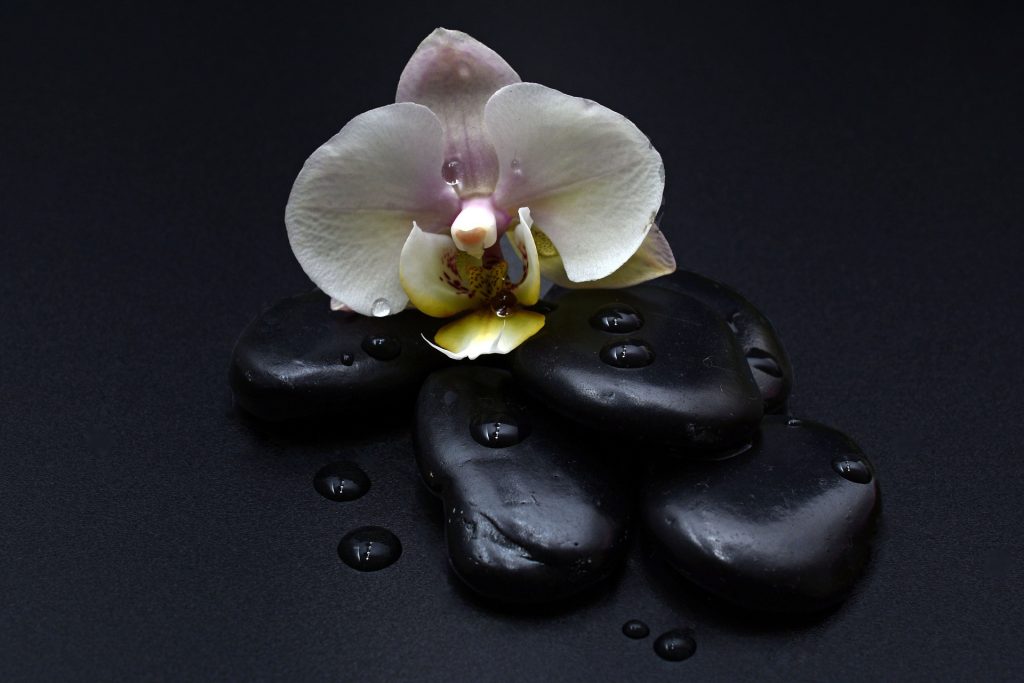 Treatments Based on Folk Medicine
There are also many hotel spas out there that offer treatments based on folk medicine or even local rituals. These are definitely worth spending a little extra.  Because they help you experience the local culture while getting rid of your stress and tension in totally new ways.
Keep in mind that folk medicine is based on practices that are thousands of years old.  The techniques have been proven over time to be effective. This type of treatment adds an entirely new dimension to your hotel stay.  It helps you experience more during your retreat. 
Anything with Essential Oils
Last but not least, we're going to issue a blanket recommendation for anything involving essential oils. If you see this ingredient listed anywhere on the hotel spa's website, we're pretty sure you're going to enjoy yourself. 
Essential oils are great for reducing anxiety, stress, pain, and much more. A massage with this type of ingredient can be relatively cheap, and something you should really take advantage of. 
Featured Image by Dirk Heuser from Pixabay