One Year On: How Karl Lagerfeld's Cat Choupette Is Enjoying Her Millions
Ever since the tragic death of Karl Lagerfeld last February, one fluffy icon has been keeping his legacy alive. We speak, of course, of his beautiful cat Choupette, who, alongside having earned around €3 million from her modeling career, is said to have been left a large chunk of Lagerfeld's €176 million fortune. Officially the world's richest feline, though unbelievably not the world's richest pet, she leads a privileged life many of us could only dream of, traveling in luxury between Lagerfeld's villa near Monaco, one of his favorite places on earth, to his country home in Hamburg and numerous other estates. That's why we wanted to check in with Karl Lagerfeld's cat a year on from his passing, to see what she's been up to and how she's been spending her millions.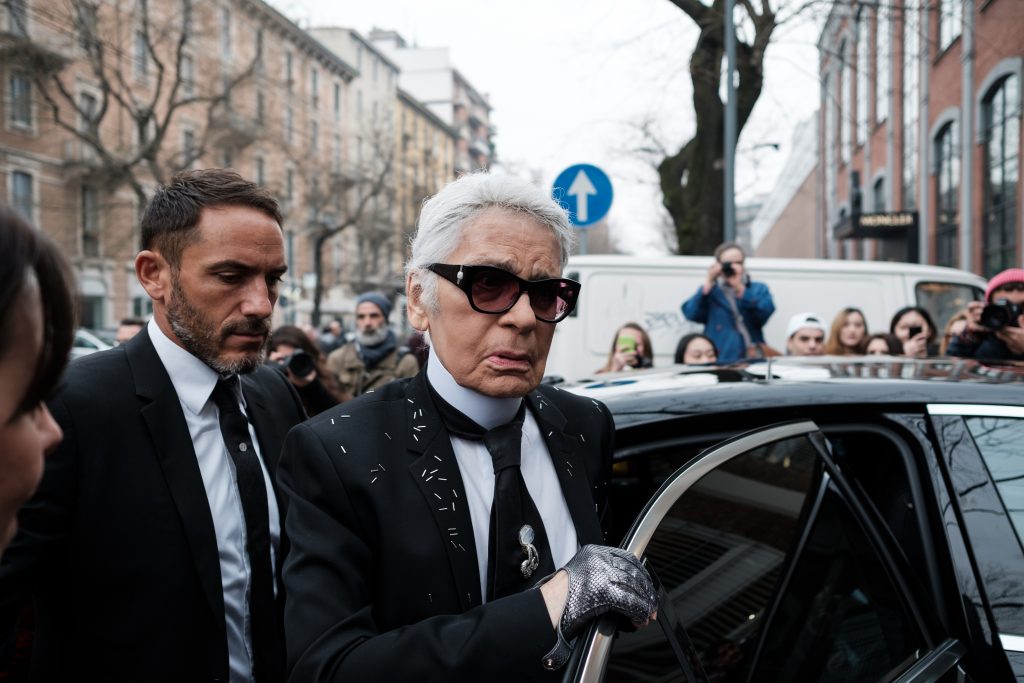 Karl Lagerfeld's cat: A no-expense-spared lifestyle
Choupette was known to have an extreme pamper regime.  At the height of her fame, she had two minders, a bodyguard, a doctor, and a chef.  Lagerfeld reportedly left her such a large sum of money with the intention of this being continued. Choupette is a Birman cat, and owners of Birmans and other expensive purebreds like Maine Coons or Siberians, smother their pets with decadence. 
Today, Karl Lagerfeld's cat lives in Paris with her own personal nanny, Françoise Caçote.  Caçote's role entails playing with her, taking care of her beautiful white hair, and administering beauty treatments for her eyes. Choupette also has specially prepared meals and eats at the table, not on the floor, from china by the luxury brand Goyard. If she needs to travel, she flies by private jet, and she has her own tablet for entertainment. 
Receiving more treatments than the average lady of leisure, Choupette is brushed four times a day.  She goes for monthly health check-ups, and even enjoys regular manicures. She also sleeps in discarded Chanel garments and has her emotions and actions kept track of in a mood journal. All this luxury certainly adds up.  We can see why Lagerfeld desired to leave her so much of his estate!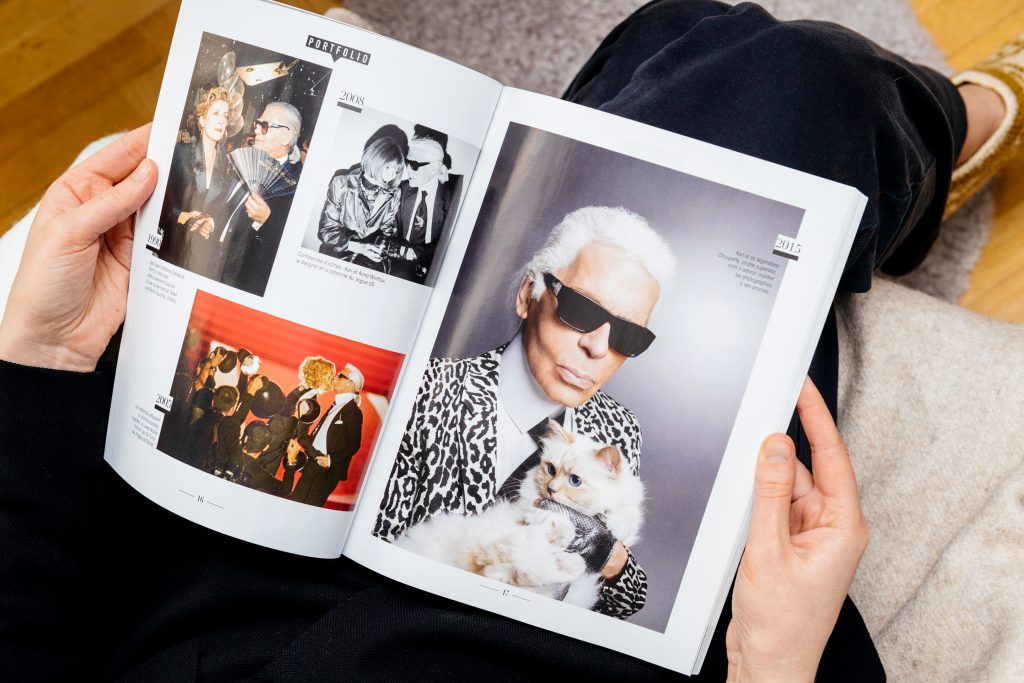 New business ventures
Not content with resting on the fortune of her owner.  Karl Lagerfeld's cat is apparently also pursuing new money-making opportunities. Her agent, Lucas Bérullier of My Pet Agency in Paris, says Choupette is very busy and comes into the agency from time to time.  They shoot photos for her extremely-popular Instagram account. Caroline Lebar, head of communications for the Karl Lagerfeld brand in Paris, explained that she gets a lot of requests but is ultra-selective. This is a continuation of Lagerfeld's legacy; the designer famously would not let Choupette do food advertisements, believing she was above this.  Her two modeling roles were instead for a Japanese makeup brand and a Vauxhall calendar.
She also has her book – titled Choupette – a monograph published by the German house Steidl Verlag.  It contains snaps of her by Lagerfeld himself. Originally created by the designer in 2018 for him to give to his friends as Christmas presents, in January 2019, the head of Steidl Verlag, Gerhard Steidl, asked Lagerfeld if the house could reissue it commercially. It was republished in November last year and sold out within weeks. All royalties go directly to Choupette, adding to her already overflowing bank account.
It would seem that although Choupette is dearly missing her owner, she is keeping her head up and continuing to thrive under the new care of Caçote. Who knows what the world's most famous cat will get up to next?