There are so many reasons why you may want to store your clothes long term.
Maybe it's so you can hold on to clothes that baby number 1 has outgrown so baby 2 can wear them in the future.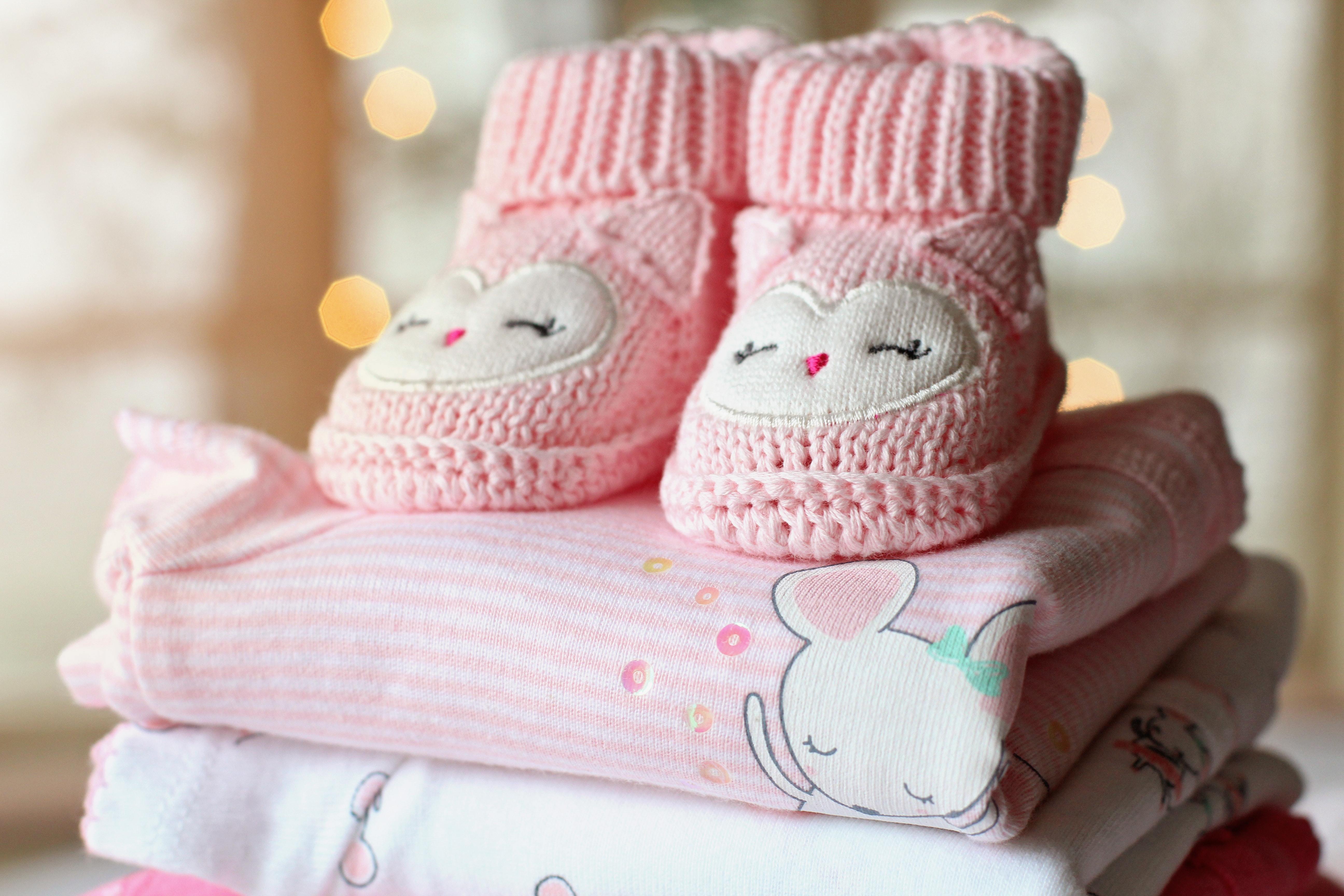 Or perhaps it's as simple as the change in the seasons and you're fed up of wading through rows of floral dresses and denim shorts in a bid to reach that much-needed winter parka.
If you plan on storing your clothes away long term, follow these tips to make sure they are in their best condition by the time you unpack them again!
Give Your Wardrobe A Spring Clean
Make your job easier by minimising the pieces you have to tidy away.
It's likely that your wardrobe will be packed with clothes that haven't seen daylight for a couple of years. These unloved clothes have got to go before you go any further! If that 'special occasion' hasn't happened over the past 2 years, what are the odds it'll happen during the next two?
Sort your clothes into 3 categories: keep, donate, and recycle.
From your keep pile, decide what's going back into the the daily wardrobe and what's going into storage. Now your task is going to be far more manageable.
Sewing Needles and Thread At The Ready
You may have a few items in your keep pile that are damaged.
Whether it's a missing button here or a slight tear there, repair them now before storing them.
It'll save you the annoyance of retrieving your clothes in a few months, only to realise you need to get the sewing kit out!
Clean And Dry
Nothing is worse than tracking down a pair of jeans or a top you want to wear and finding it stained or smelling… musty.
All these preparatory steps have your future self in mind, so be kind to yourself and wash your clothes before storing them.
Even if you feel the item is 'clean enough', deodorant residue and perfume will leave stains if left untouched, attracting bacteria and bugs.
Make sure they are bone dry before packing them away too or they may develop mould and a rather unpleasant smell!
Lucky for present-day you – and not so lucky for your future self – there is no need to iron any of your belongings before storing them. They will get creased during storage anyway.
Polish up any shoes you don't plan on wearing, stuffing them with tissue paper so they keep their shape, and you're good to go. Oh one more thing, remember to leave the shoes out a while after polishing ensuring that they too are dry as a crisp!
Take An Inventory
It's a good idea to take stock of everything you're about to store by making a comprehensive inventory. This way, you'll not forget what items you own and you won't buy duplicate items.
Your inventory should be a nice concise record that includes the name of the article of clothing, a brief description of its appearance, its size, and where it is stored.
There's nothing worse than going to pick up your winter jackets and you haven't a clue if they are in box 3, 7 or 33 all the way in the back. Taking inventory and marking boxes carefully will help you out when it comes to sourcing items when you need them.
Select Your Storage Solutions Carefully
Many hail the merits of vacuum bags as a space-saving option for storing clothes and bedding, but if you plan on storing your clothes long-term, this isn't something you should use.
Vacuum bags prevent air-flow, damaging the delicate fibres of natural materials like silk and wool, causing them to lose their structure.
You need a storage solution that is well-ventilated but keeps your clothes dry, dust-free, and away from pests.
Plastic storage boxes are one of the best options for storing clothes, especially when lined with cotton sheets for extra protection. Rolling the clothes rather than stacking piles of folded items will make the best use of the space, and your clothes won't have the same harsh creased lines as when folded neatly.
When storing in boxes, be tactical and store the heaviest clothes on the bottom, lightest on the top. Label the boxes with their contents and match this to your inventory.
Some items of clothing need to be hung. If you have clothing that falls into this category, use non-wire hangers and hang them on a rail that is covered with a breathable material sheet.
Another thing to avoid is mothballs! Natural wooden cedar balls are a much better alternative that smell better, are just as effective, and contain no harmful chemicals that pose a danger to children and animals. Place these balls at the top of your storage space rather than straight on top of clothes.
Storage Conditions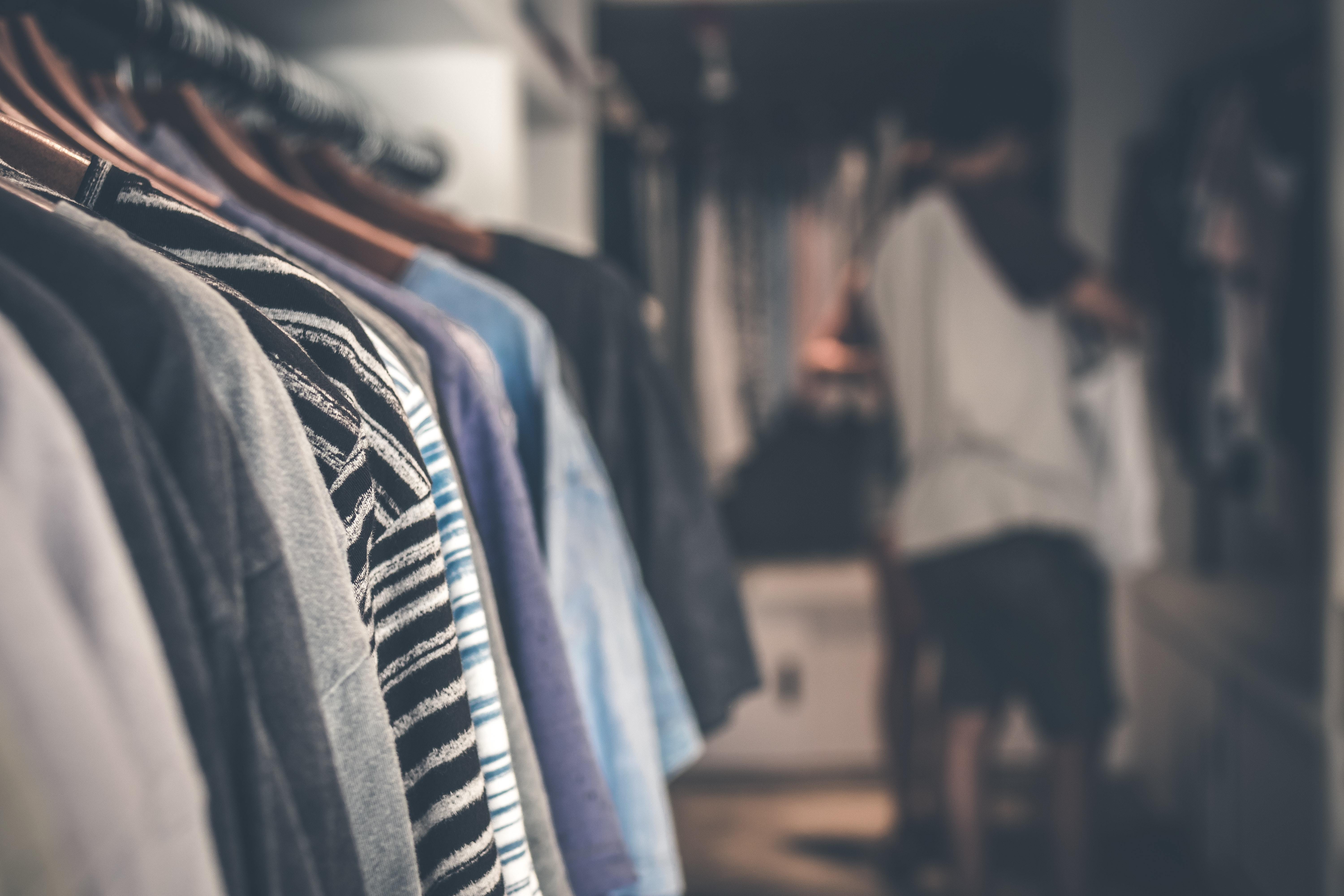 After sorting your clothes into their storage containers or rails, the next step is to make sure these storage solutions are kept in the best conditions to protect your clothes in the long-term.
You may have a large cupboard in your home, a basement or an attic space, but these might not be the best options to ensure the longevity of your clothing.
Your clothes need to be kept in a cool, dry, dark place and your home might not be able to provide this.
Self storage units are a fantastic option. As well as offering security and freed space in your home, they are generally climate-controlled, offering the best conditions to keep your clothes stored in.
Keep An Eye On Them
If you plan on keeping the clothes stored away for many months, you should check up on your clothes from time to time.
It's not recommended that you keep your clothes folded in the exact same way for the entire time they're in storage.
Every few months, take out your clothes and refold them in a different manner so that the creases don't set.
Taking a look at the clothes on a semi-regular basis will help you monitor any potential damage to your clothes before it's time to fully unpack them again.
Following these steps will streamline the storage process, making sure you prepare your clothes well to survive long-term storage and beyond.
About the author
Carol is a freelance writer for Storage Vault Cambuslang and is absolutely bonkers about storage and productivity. If not writing lists, press releases or blog articles — you can find her exploring the Scottish highlands with her Macbook and notepad looking for inspiration and adventure.