When sharing your backyard with your pet companion, make sure you have a good strategy based on extensive research. A backyard garden can be a stimulating and wonderful space for your dog, but you must also be aware that not all plants or garden objects are pet-friendly. Make sure you use the best crabgrass preventer for your grass. There are quite some important facts that you have to consider when building a dog-friendly backyard, so let's go over the most critical ones for keeping your garden secure.
Sturdy Fences
If you are growing some dog-toxic specimens of plants, you have to ensure that they are secured in an area where the dog doesn't have access. The type of your backyard dog fence will mostly depend on your animal's size, breed, and temperament. Over the years, some dogs have proved to be escape artists (such as Huskies). An optimal dog backyard needs a sturdy fence. Northland Fence of Minnesota is a good source. Choose the style of fence that best suits your needs, such as a chain link, vinyl, or ornamental wrought iron.  It can be quite an investment, so take care when picking the fence's height and style.
Create a Designated Play Area in Your Dog Backyard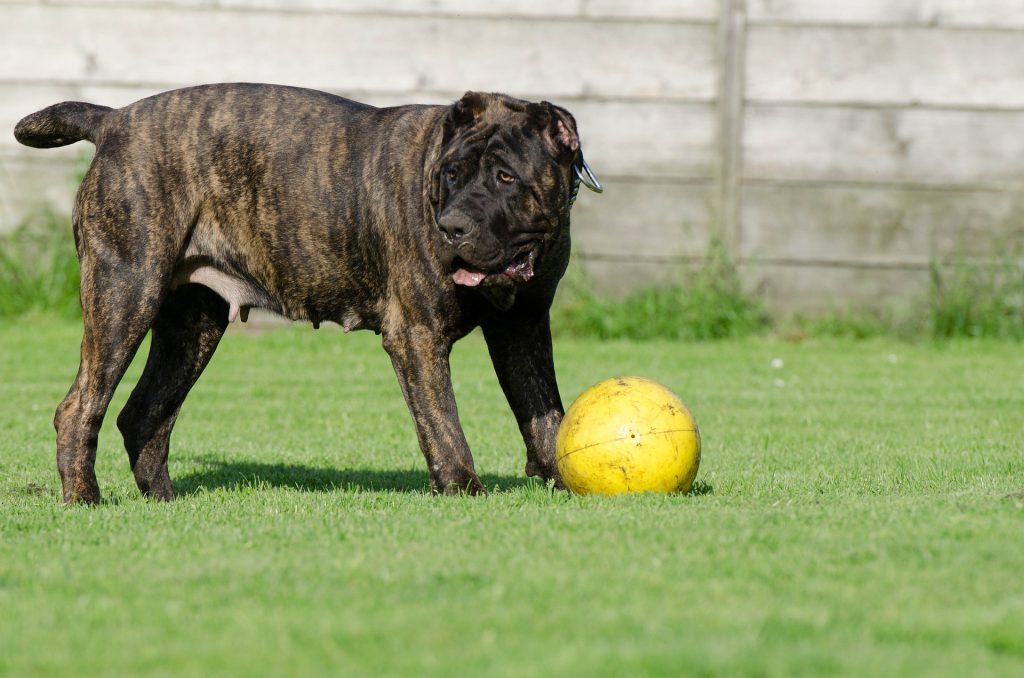 We do not believe there is a dog owner out there who wants to make their backyard all garden and not think of the play space that any dog needs. Let's go through some of the most elementary things that you can apply in your dog's backyard playground:
Build paths for safely patrolling around the garden beds that you have planted in your backyard.

Make sure that your dog is trained to only play in designated areas, and also try to make time for playing and running outside your dog's backyard.

Use stumps, rocks, and logs for the visual appeal of your dog, which will also serve as fun obstacles for him to be running around.- If space allows, create a designated dig area/spot somewhere where there is only unused dirt so the dogs can play with their digging instinct.

Don't forget to set up a shaded area where they can drink fresh water.

Try to have grass for high-traffic backyard dogs, as you don't want to redo your entire lawn once a year; that is why we recommend high-traffic grass. We believe you will find countless videos on the internet that will teach you how to build a dog run in the backyard.
Comfortable Materials
When designing your dog's backyard, you must keep in mind the material you will be using, as not all of them will benefit your best friend. Try to avoid landscaping materials that tend to get very hot in the sun, so the dog can easily walk on them. Some of the best and safest choices for your dog's backyard are flagstone, concrete, brick, smooth rock, and pebbles.
You must also have a whole bunch of backyard dog toys to keep them entertained.
Use Raised Beds and Container
They are among the most important dog-friendly backyard ideas, as they can be very good options for small places or in case your dog never resists a good digging session. Here are some ideas for elevating or strategic places that stop access.
Large pots or horse troughs are considered sturdy containers, and we recommend you plant some.

Those wild digging paws can be stopped by installing hanging plat shelves or baskets high above their reach.

Another effective way to separate the play space from the grow space is to install raised beds with chicken wire or whatever barrier you use to prevent your dog from reaching your area.
Protect Your Dog Backyard from Snails and Slugs
In case you did not know, dogs can contract lungworms if they eat infected frogs, snails, or slugs. Use only organic slug repellant to avoid harming your dog with non-organic pellets. 
No grass should contain any of the above creatures in your dog-friendly backyard.  It would be wise to check your grass every once in a while.
Add Extra Features in Your Dog Backyard
There are tons of dog-friendly backyard ideas on a budget that you can implement for the entertainment of your best friend. If you know that he doesn't tend to bark at anything that goes by in front of him, and he is just a good boy that is curious and friendly, then you might want to consider building a window in your fence for him to observe the surroundings.
If you know that your dog prefers sitting around, arrange a big flat rock in your dog's backyard.
Conclusion
All dog owners will agree that they want to make their dogs happy and appreciative.  It is a natural feeling deep inside that pushes you to create the best environment.  That is where the ideal dog backyard comes into play. There may be small features and easy to install for us, humans, but it will mean the whole world for our dogs.  That is what it's all about, after all. What dog backyard ideas did you implement in your garden? We would love to read all of your experiences and ideas regarding a dog backyard.
Author's Bio:
Archie Adams is a content creator in our office that owns two golden retrievers.  He loves them more than anything in the world. He started training them professionally a couple of years ago.  His dream is to go with them to dog contests all around the country.
Featured Image by Katrin B. from Pixabay