Are you struggling to cope with your thick, unmanageable hair? It can be difficult if your locks are very thick to give it the dimension and style that it needs to look good. If you find that nothing works to make you look neat and tidy, here are some top tips to help you to get your tricky hair to look its best every day.
Why Is Thick Hair So Challenging?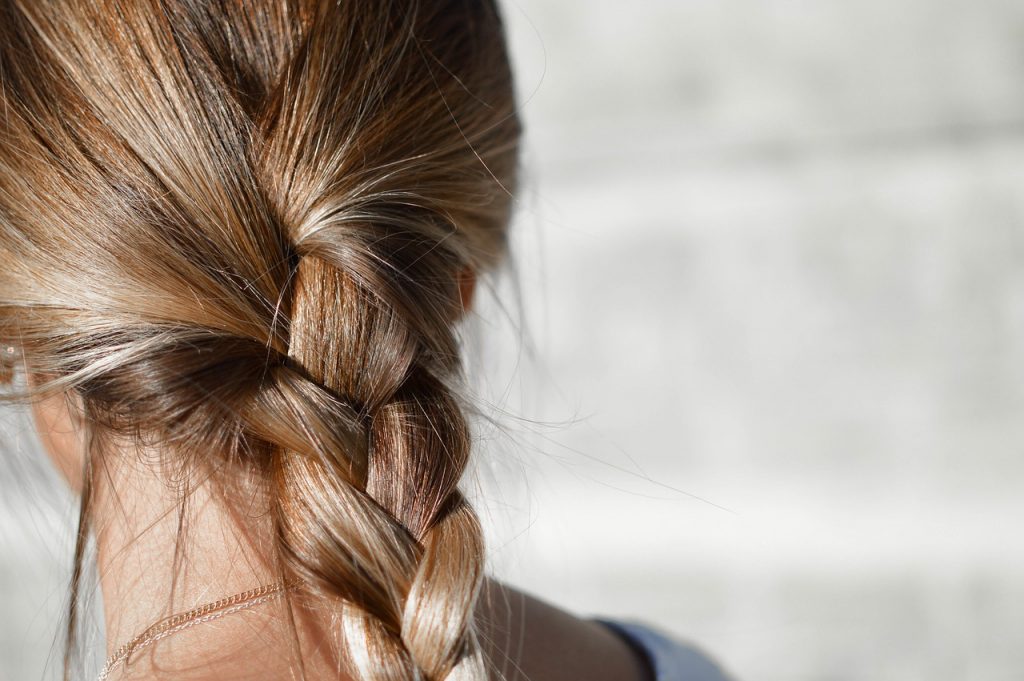 One of the problems with styling thicker hair is finding a way to give it dimension. Thick hair is incredibly dense so finding ways to add layers or try different styles is the best way to give you the control that you need over your tresses.
Air Dry Don't Blow Dry
The first essential styling tip for thick hair is to avoid blow drying it as soon as you step out of your shower. You should always leave your hair to dry naturally for a good while before you finally pick up your blow dryer. If you have thick straight hair, you should wait until your hair is around 75% dry. If you have thick curly hair, you should wait until it's at least 25% dry. You should remove as much moisture as you can before you manipulate your hair using a hairbrush. It's going to save you ton and be a lot less challenging overall.
Consider Shaving Underneath
If you're feeling daring, you could consider shaving under your hair to eliminate some bulk. If you usually wear your hair down, you'll never even notice you've shaved the underneath.
Use The Right Products
Whatever result you're keen to achieve with your thick hair, you need to start from the right base. This means that you have to select the right shampoo, conditioner and products that work best on your hair time. Try to only choose products which are light and which add more volume. This will help to prevent your hair from becoming weighed down even more. Finish off the look using a smoothing cream.
Use Dry Shampoo
If you feel as if you're spending hours in your shower trying to rinse all the products out of your locks and then even more hours styling your hair afterwards don't put yourself through the pain each time you take a shower. Instead, skip the hair wash every other time and try using dry shampoo instead. People with thick hair should choose a foam product rather than a dry spray. This will remove all the product build up and oils in your hair and leave your scalp feeling much cleaner and the foam gives you even more control since it's applied using your hands.
Prepare For The Weather
Thick hair can be a nightmare in humid weather conditions, so if you're worried about what's going to happen with your locks when you head outdoors you should style your hair in such a way that you won't need to worry about how it'll turn out. Braids, up-dos and top knots all held in place with smoothing cream and hairspray are all good ideas.
Using Thinning Shears
Thick hair benefits from having some of its bulk released, so use a razor or thinning shears to run through it regularly. This will help to make your thick hair much less weighty and uncomfortable.
Section Your Hair
Often, if your hair is very thick, it won't work well with a thin hair tie. It's therefore much easier to section off your hair before styling it. You can create a foundation by making several ponytails and then connect them all, putting them into an up do with pins and some hairspray.
Use The Right Tools
Use styling tools designed for thick hair. There are several types of curling tongs and straightening irons which are perfect for use on your hair type, so make sure you select the right ones to get the result you desire. You can learn more here about how to choose the right tools to suit your needs.
Follow these top tips and you'll find that your thick hair is much easier to style and to keep looking neat than you ever imagined. Who says you're having a bad hair day?
Cover Image credits: Photo by Element5 Digital from Pexels