If you have always wondered what a traditional Indian wedding entails, there are some different areas so that you can know what to expect. If you are helping with wedding planning, then you need to know things like the best online cake delivery, where to find the right clothing and what kind of venues you should be looking at. This guide to a traditional Indian wedding should give you a great deal of information to base your wedding planning on.
The Venue
The first thing that you want to understand is what sort of traditional venues weddings are typically held in. For a non-Indian wedding, you pretty much have your choice of all of the venues available in your city, and Indian weddings are not that dissimilar. India weddings are often held in hotel Baker rooms, but the one difference is that they may be sometimes held in Hindu temples. However, the venue will be decorated very differently than a nonreligious or wedding from another culture. For example, there is a four pillared gazebo called a mandap where the ceremony will actually take place. Chairs will be laid out in front of this gazebo for guests to observe the ceremony.
The Ceremony (200)
The ceremony is going to be quite different than what you are normally used to. The first thing that you should understand is that a traditional Indian wedding doesn't just last a few hours. In fact, the traditional wedding lasts for three days. The first night of the wedding, a priest will perform a ceremony known as the ganesh pooja. This is usually done at home however, and only the bridal party and immediate family members of the couple will be in attendance.
The second day of the wedding starts with a mehndi ceremony where the bride and family members have henna patterns drawn on their hands and feet. The sangeet is held in the evening and every guest will be invited to the ceremony. It may involve a meal, dancing and particularly mingling between the families of the couple. The main ceremony actually happens on the third day. Some weddings, knowing that people may only be able to commit to a single day, invite guests on the third day only to view the actual ceremony.
There are a number of interesting activities in ceremonies that are part of a traditional Indian wedding. The groom's procession, known as the baraat, will see the groom arriving to the ceremony on a white horse while guest dance around to the beat of an Indian drum. The couples will exchange floral garlands. There are several other unusual ceremonies that will take place as part of this event, and you should ask your friend who is getting married what the significance of them are and which ones will be performed at the wedding.
The Garb
Your clothing is an important part of a traditional Indian wedding. If you are a wedding planner, then you're going to want to help with clothing items like a sari or lengha. But for guests that do not have these items, wearing vibrant colors with lots of bold jewelry will make you fit right in at a traditional Indian wedding. A jewel tone dress with lots of layers and jewelry that catches the eye can all be used to blend in with everyone else at a traditional Indian ceremony. Brighter is always better, and you can always go online and look at the clothing that is worn in order to see what sort of things you should be wearing.
The Reception
The reception party is going to be fun filled and exciting, which will include folk dancing that you can easily learn, and quite possibly contemporary Western music that you are familiar with. The couples families usually are the ones who planned the party afterward, and it is a major event, with people giving speeches, family member singing, skits being performed and lots of other exciting events. You will find lots of good conversation, fun dancing, interesting activities and tons of stuff to watch it a traditional Indian wedding. In addition, there is usually a huge buffet dinner featuring both traditional Indian food as well as other types of food for those that may have been invited without that particular taste bud.
The Food
The food is an important part of an Indian wedding ceremony. Most people think that all Indian food is vegetarian and especially, they are convinced that everything is spicy. That's actually not true at all. It depends upon where the families are from, but even with traditional Indian weddings that are serving traditional Indian fair, there is usually food for those who do not necessarily enjoy this is especially true of the ceremonies held within the United and the couple has American friends that are coming to the wedding. However, you should try some of the traditional Indian cuisine because it is a rare opportunity to get a taste of another part of the world.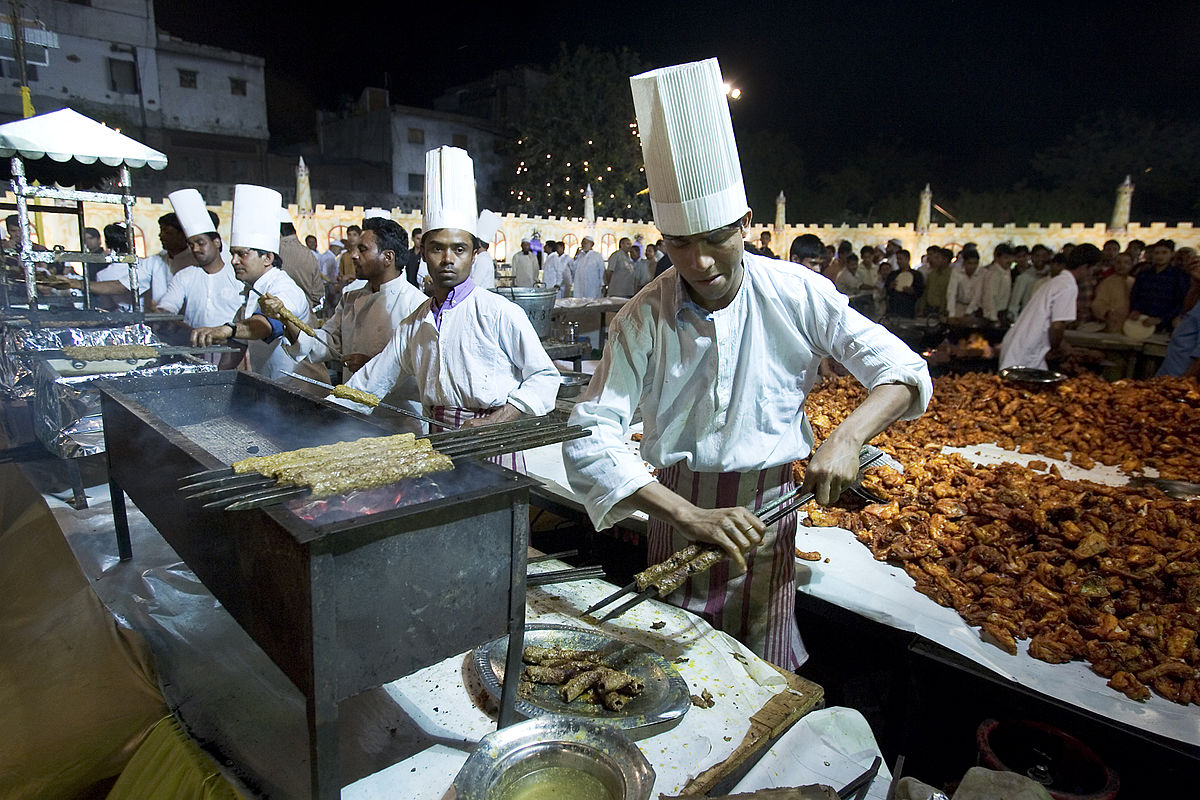 The Gift
Normally, couples request that boxed gifts do not make it to the wedding, but instead are left at home. If you want to go this route, you can look for an online Diwali gift to ship to the couple's home, or you can simply give cash or gift certificates.
The People
You will also meet tons of people including friends, family members and more. There are normally hundreds of guests that attend traditional Indian weddings, so it is easy to get lost in the crowd. However, everyone that attends is going to be very friendly, and if you are the wedding planner, you should have no problem making conversation with the people that attend, especially about all of the beautiful things that you have helped the couple plan out and you can find out more about them, meet their family members in in general, have a terrific time in conversation with wedding guests while you enjoy the festivities.
Image credits; Image credits; Image credits