Transcription of video or audio files is the process of converting the information in audio or video files to written documents. It is a fundamental part of record-keeping that is essential for any business. It helps them to have a proper record of every financial, legal, and business occurrence. Global transcription services can be very useful for any company that offers international services.
How Are They Important?
While it may seem like a small thing, it is the most important part of a business's archives and information history. Transcription helps maintain records that can prove useful in medical, legal, and business affairs as almost all companies and offices only accept written documents in all situations.
Global transcription services are economical solutions to the problem. These companies offer professional transcription services at affordable prices to companies looking to save time by commissioning someone to do the job.
These companies are extremely handy at saving time, saving money, and ensuring client satisfaction. They are professionally trained to note down whatever is being said in the file, even if the voice or sound is glitchy.
Why Should Your Company Invest In Global Transcription Services?
There are several reasons why anything from a big corporation to a small start-up should invest in getting a transcription company to convert their audio files into typed documents that can be an essential tool in record-keeping, but some of them are listed below.
The rates are extremely affordable
While it can be costly to ask an office employee to transcript the company's audio files, the cost of getting a professional company to do it is very low. This is surprising considering the number of hours that have to be spent listening to audio files, decoding their message, and noting down the relevant information without any error.
High accuracy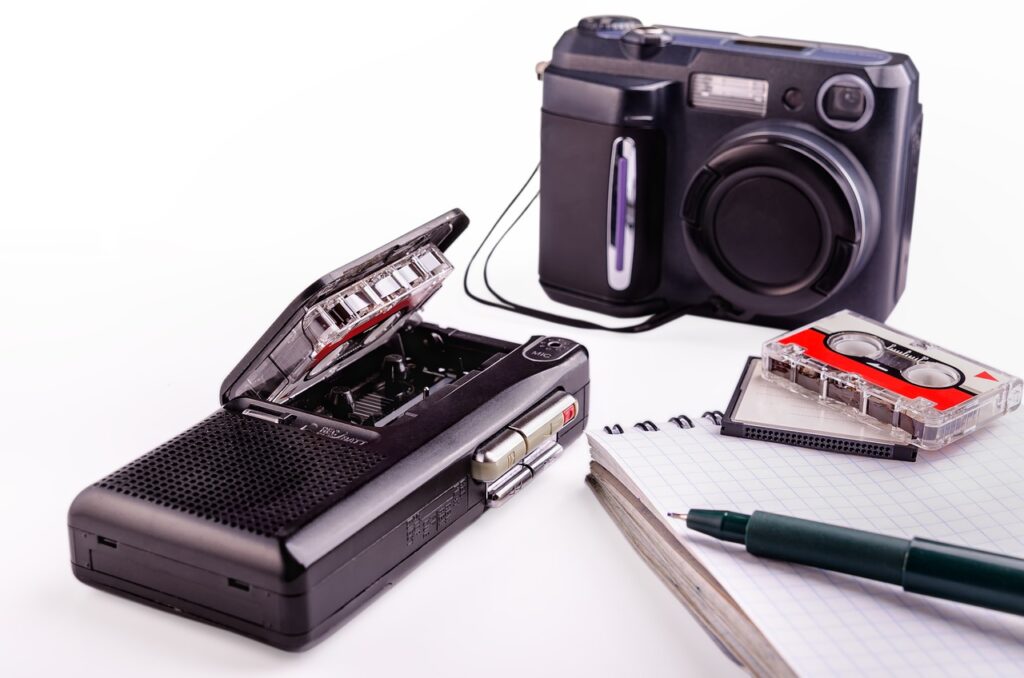 The transcription companies' professionals are trained to write down information found in audio files in all sorts of states. They can be a different language, from a technical industry, a message conversation, or need to be translated into a different language. The transcription service will do it for you with a high level of accuracy. Their trained professionals can handle any audio and video files in any language and area of expertise. This is something that is outside the skill set of an ordinary employee in a company.
Saves time
The adage 'time is money' is very popular in business dealings now. Time is a precious commodity. Spending it noting down information in audio files for record-keeping is an unnecessary usage of it. A company can leave the transcription work to people trained to document audio files and instead focus more on the work that their company specializes in.
It helps in bringing down the company's budget
With the COVID-19 pandemic wreaking havoc on economies around the world, it is important to have a cost-effective solution to a business's problems.
An employee who is solely employed for their transcription services requires sick days, holidays, medical insurance, and taxation that can be quite expensive for any company. Still, when you pay an outside company to do the job, you are essentially paying them for the services that they render and nothing more. You will not be responsible for them on slow workdays when there aren't many audio files to transcribe. You will only pay them per service provided. This is a very reasonable solution for an overlarge budget, especially for a small start-up.
Increase website traffic
More often than not, individuals who are not trained to transcribe audio files do not have experience using words that will drive traffic to your site. This will decrease your website's appearance in search engine results and make it less visible.
Global transcription services understand that certain words could be relevant to SEO, and using them instead of other, similar words will help their client increase their online traffic. This, in turn, helps the company to bring in more clients who see the website in their search engine results.
Provide industry-specific transcription
When the audio files are on a highly technical topic, such as medicine, law, or technology, a professional familiar with the discipline transcribe the files. Global transcription services provide you with professionals who have experience in transcribing for specific fields and will use industry-specific words to describe the audio narration.
Doesn't get lost in translation
That means one thing in one language can mean an entirely different thing in another. Sometimes, it can even be an offending sentiment. Transcription companies employ linguists who are native to the language to transcribe the files you ask to have transcribed and translated. This helps in avoiding confusion during translation and preserving the message of the original audio file.
Can be used to
describe
videos
Many people perceive visual images differently. To avoid any doubts, transcription companies can describe videos in a neutral, descriptive, and helpful tone to help viewers understand the video's happenings. This is also useful for satisfying specially-abled clients who may have learning difficulties and may have trouble understanding what is going on in the video.
Can provide you with formats you require
Transcription services are equipped to handle any and all media formats such as MP3, MP4, WAV, etc., and, in turn, can transcribe the information into all document formats such as PDF, EPUB, DOC, etc. This makes filing the information extremely easy.
Can provide work on time regardless of volume
While a regular employee could feel overwhelmed if given a large volume of audio and video files to transcribe, a transcription company will easily provide the work on time because of their large number of trained transcribers who are ready to provide you with quality work while also being punctual.
Running a business means employing any tools that will help your company run better, and the points mentioned above prove that hiring a transcription service is one of those measures.
For more information about our transcription services, contact us today.
Featured Photo by Christina Morillo from Pexels