Let's face it; sometimes, it is better when your hair is long. Think about pulling off a braid for your wedding or long shiny locks to go with your evening gown or little black dress. Thankfully, it is not a problem anymore when you have short hair today. You need not wait for months before your hair becomes more versatile. One of the best options is clip-in hair extensions.
In this post, you will learn more about them and why they are far better than alternatives like weaving. 
What Is a Clip-In Hair Extension?
Hair extensions are artificial hair integrators. You wear them to:
Add more volume to your hair

Increase the length of your hair

Cover problematic areas of your scalp or hair

Improve texture and look (e.g., adding more color depth)
Hair extensions may be better than hair spray, which can stiffen the strands that they become tedious to work with later. A spray may also irritate the scalp and the eyes. 
You or a stylist can attach these extensions in many ways. One of these is through a clip-in. 
As its name suggests, each cluster of hair includes a clip. This way, you can insert it to your existing hair strands more conveniently.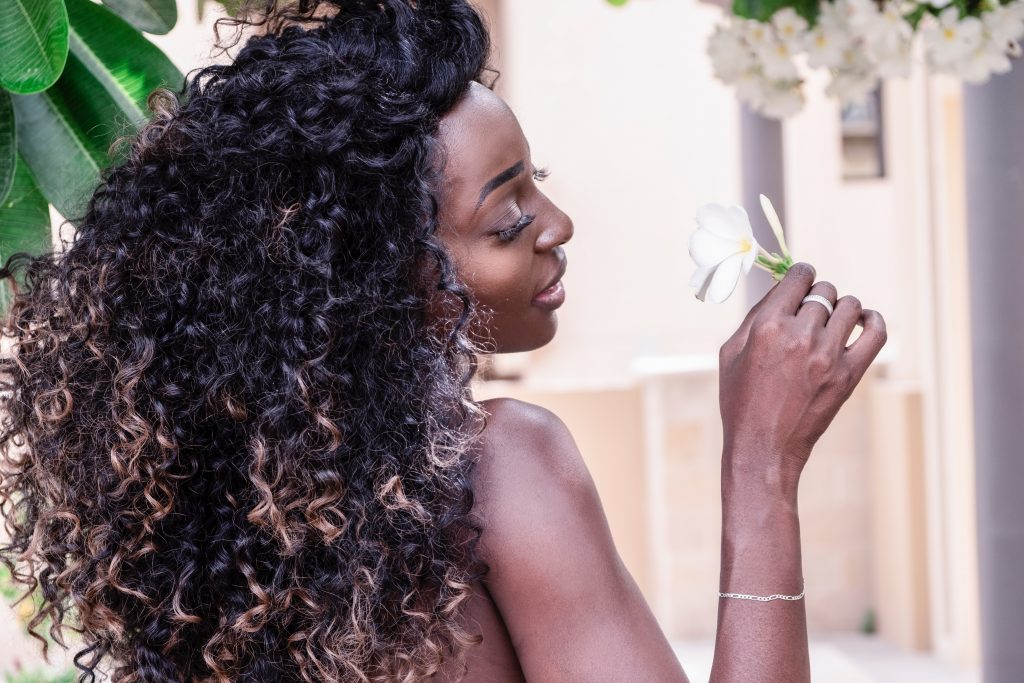 Is a Clip-In Hair Extension Better Than Weaving?
Weaving is another process of attaching extensions. They can be sewn-in, in which a stylist uses a net and lace or glued. Sometimes you can use double-sided tapes. 
It is popular since you can wear it for an extended period. The best weaves can last for two months. It is also useful in covering bald spots where clip-in extensions cannot anchor. 
However, it comes with severe side effects. A study in the Archives of Dermatology revealed a link between it and traction alopecia. 
It is a type of hair loss that happens due to constant pulling or strong tension between the stands and the scalp. The procedure may also be riskier for certain people, such as those who have type 2 diabetes. 
If you have problems with baldness, you can explore other treatments. These include hair transplantation, whose effects may last longer.
What Is the Best Clip-In Hair Extension?
Today, you can already find dozens of styles and brands of clip in hair extensions. The choices can be overwhelming that you struggle to decide. 
Your hair extensions can be of different types: 
Synthetic fiber

Virgin hair 

Remy hair 

Non-Remy hair 

Human hair
Except for synthetic-fiber hair, the rest can have overlapping definitions:
Virgin hair comes from a single donor. It underwent no processing, including adding dyes or chemicals.

Remy hair is human hair, with 90% of its cuticles intact. It can also be virgin hair. 

Non-Remy hair is also human hair with damaged cuticles. 

Human hair can be the three. 
Of all these choices, the best option seems to be Remy hair. It creates a more seamless look of the hair since it grows in only one direction. Manufacturers can achieve this by combining strands from different donors. 
Although virgin hair is unprocessed and has 100% intact cuticles, hair texture and growth may still look non-uniform. 
It is best to avoid buying synthetic-fiber hairs. They may be cheaper, but they do not last if human hair. They are also more difficult to style. 
Gone are the days when your choices for hair styling are limited. With a clip-in hair extension, you can have the long hair you want in an instant. 
Featured Photo by Diogo Brandao on Unsplash