An expedition could mean different things to different people. However, it means a lot to those who crave wanderlust.
Excursions present a large number of possibilities that an average trip across the city would not do. It lets you get immersed in the unknown surroundings, a new culture, and the environment.
It is a lesson in humility, teamwork, and also self-sufficiency. It challenges your mental and physical abilities on variant levels and also polishes your point of view about global unity and the spirit of adventure.
The best of expeditions are those that stay alive in your mind long after returning home and become a matter of introspection. The new knowledge amassed over the period of travel brings out a new mantra for life and gives you a thrilling experience that you would like to repeat.
Here are a few answers to the most commonly asked questions about expeditions and a complete list of things that you need to purchase before going on a journey that will change your perspective on life, love and also the whole world.
Can I go on an expedition?
If you are wondering whether you can go on an expedition alone or with friends, you need to know that the availability of pocket-friendly flights. Explore the corners of the earth as a rendezvous with Abeona and Adiona (The Roman deities of travel). The world is becoming inclusive of travelers with special needs and giving everyone a chance to not just read about adventures from the safety of their homes but also experience the escapade.
Benefits of going on an expedition?
An expedition would help you discover not just the world but also your true self. It will be an intimate odyssey that will help you find confidence in your abilities. You will be able to overcome any limits or fears that have seeped into your life. An expedition also allows you to enjoy nature and have a look at how far we have come as a species.
What are things that I will need before going on an expedition?
The things needed for an expedition mainly depends on the type of journey you have planned. Whether it is an adventure, scientific research, or a community-based effort, that depends on your circumstances. Here you will find the list of the things that you will need before any and every expedition.
All-weather backpack or duffel bag
The first thing that strikes our mind while thinking of any trip is the luggage or container that you choose to take. The importance of a sturdy, travel-friendly bag multiplies two-fold when it comes to expeditions. A good bag that is weatherproof has belt contours and safety features that help you protect your possessions from muggers on foreign lands. The bag should preferably have anti-gravity suspension that feels like carrying a lot less weight and supports your back for hours of hiking or climbing or even walking for hours on end.
The Osprey Atoms AG 65 Pack is our top recommendation.
Appropriate clothing
The way you plan out your outfits for work every day can help you sort through your closet to find the best attire for an expedition to Hawai. You cannot just wear a silk blouse or a formal suit to the beach. For your clothes to match the climate conditions, it is better for you to carry out primary research and pack accordingly. In case you do not know of the weather, it is better to pack neutral, cotton shirts, and denim pants along with shirts to layer on top and beneath. Carry a pair of sunglasses, a hat and binoculars to help you out in case of need. For more inspiration about clothing on the expedition, there is a blog right here.
The right footwear
The shoes you wear on an expedition could technically make or break your experience. You are suggested to purchase a pair of shoes that is comfortable and does not cause swelling or welts on your feet. Your boots should be able to bear water, wind any weather conditions. We believe that purchasing ethical shoes would be beneficial in keeping your mind at ease. Ethical clothing is made without exploiting the people or the planet and is an ideal choice in reducing your carbon footprint.
The right set of equipment
You expedition equipment needs to be appropriate and updated. That's why we suggest that you get these things from a reliable store. You will need rechargeable batteries, battery packs, Go Pro cameras, and camera equipment that stays reliable through sun and rain. We suggest that you carry out complete research before making any significant purchases.
The other things that you will need:
waterproof gloves
scarf for protection
synthetic socks
eye masks
sunscreen
basic medication kit
a reusable water bottle of choice
casual and comfortable clothing
an alarm clock
a notebook.
We hope that our shared list will help you in having the best travel experience!
Author Bio: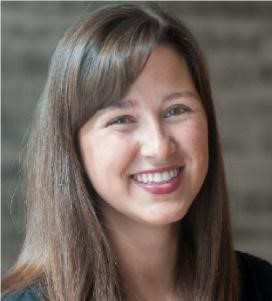 About Ashley Rosa: Ashley Rosa is a freelance writer and blogger. As writing is her passion that why she loves to write articles related to the latest trends in technology and sometimes on health-tech as well.  She is crazy about chocolates. You can find her at twitter: @ashrosa2.
Cover Image credits: Photo by Supushpitha Atapattu from Pexels