Hawaii has some of the most beautiful scenery in the world and is one of the most popular travel destinations on the globe. Every year, millions of people travel to Hawaii to witness its beautiful beaches, scenic coastlines, majestic mountains, and stunning waterfalls. If you're planning to visit America's 50th state, take a look at this list of five alluring places you won't want to miss on your next Hawaiian adventure.
Lanikai Beach, Oahu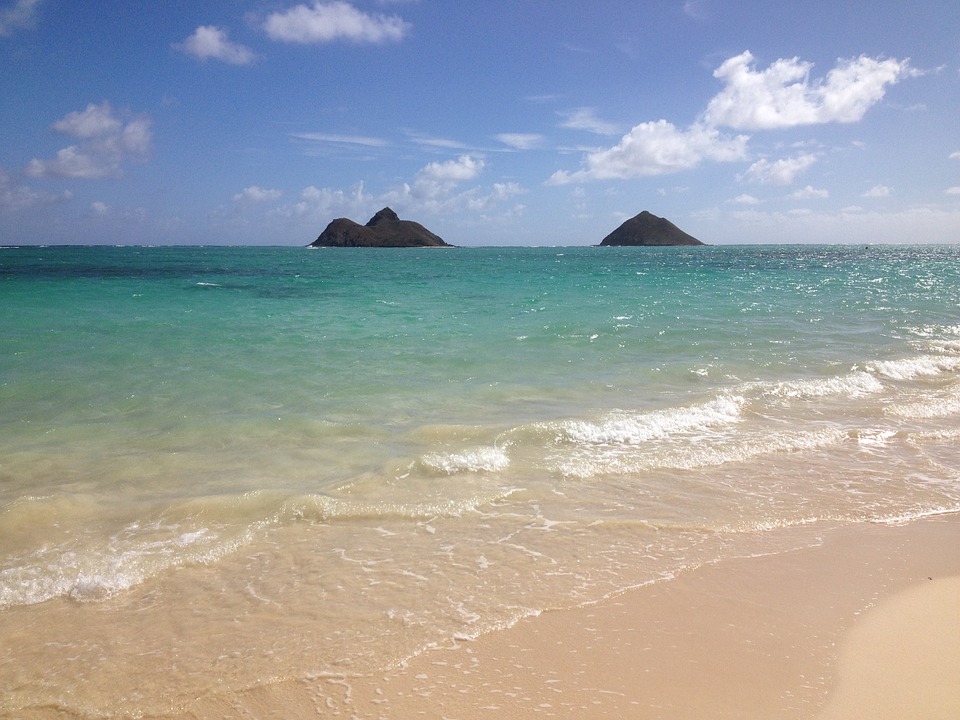 Offering crystal clear waters, soft sands, and blue skies, Lanikai Beach on the island of Oahu is about a half-mile long and has long been rated by many as one of the most beautiful beaches in the world. It's one of the best swimming beaches in all of Hawaii and features gorgeous sunrises and sunsets. With views of the Mokulua Islands in the distance you can enjoy kayaking, canoeing, or maybe even a bite of wind surfing in this little slice of heaven.
Road to Hana, Maui
If you don't already have cloud picture backups in place, you'll want to make sure you do before heading out on the Road to Hana, because you'll have a lot of beautiful sites to photograph along the 64-mile-long road. You can either book a tour or drive yourself. Along the Road to Hana, you can make stops to see Maui's numerous rainforest waterfalls, beautiful black sand beaches, Kipahulu District Of Haleakala National Park, and Keanae Peninsula. The town of Hana features shops, restaurants, art galleries, a cultural center, and more!
Mauna Kea, Big Island of Hawaii 
Located at the highest point in the state of Hawaii, Mauna Kea is a dormant volcano that is about a million years old. It last erupted about 4,000 years ago and stands at 13,796 feet above sea level. If you plan to visit the Big Island, you can book tours to see Mauna Kea and some will even take you to the summit of the mountain. And if you're after diamond-studded skies, don't miss a stop at the Visitor Information Station. There you can enjoy a spectacular stargazing session where you'll get a chance to see more stars than you likely ever have in your life.
Wall of Tears, West Maui Mountains, Maui
There are so many things to do in Maui that visitors to the island often pass over seeing one of the more lesser-known waterfalls, fittingly called the Wall of Tears. The Wall of Tears is a spectacular site that features about 17 waterfalls, depending on whether it's raining, that cascade down a beautiful, bright green cliff. They are tucked away in the West Maui Mountains near the summit of Pu'u Kukui, and can only be seen by taking a helicopter tour. The West Maui Mountains are older than Maui's Haleakala Crater and resemble the type of landscape found on the Napali Coast in Kauai.
Napali coastline, Kauai
Covering 17 miles of natural beauty along Kauai's North Shore, the Napali Coast features stunning and dramatic emerald-hued cliffs with waterfalls that gush over the top and beautiful beaches that surround them. You can book a boat tour, a plane or helicopter tour, a guided kayaking tour, or hike the Kalalau Trail, which will take you into a rarely seen part of the island. Boat tours often include snorkeling or whale watching and kayaking tours will give you an up close view of the grand cliffs. If you're looking to get a chance to grasp the true magnitude of the Napali coast, plane and helicopter tours are the way to go.