If you have just decided to invest your money, you might not know where to start. For some, the market is a huge and unknown world, coming with much ambiguity and unpredictability. So, before putting your life savings on the line, you should come to grips with the stock market and understand its ins and outs before investing. 
These days, we are not short of information. We are short of quality information, as much of it comes from affiliates distributing fake news and newbies pretending to be experts. That's why we are here with trusted and reliable resources to help you learn about investing in 2021.
We put together a list that will help you invest, starting with a look at the investing basics. Once you gather all the information necessary, you can swing over to the stock market, investing your money in promising companies that will grow your funds year after year, giving you more return in the long run.   
What Is Investing? 
In simple terms, investing is purchasing items hoping that they will increase in value over time. When it comes to investing in stocks, you're typically purchasing shares of a company and banking to increase their value. 
In the market, you're essentially buying shares from one person and selling them to another one. As the market fluctuates, you could either lose, break even, or gain funds to collect capital gains. When deciding whether to invest and how to do it lucratively, you should first know the types of stocks to make a better choice. You can choose from:  
Mutual Funds 
With mutual funds, you can purchase several different stocks in one single transaction. When you buy small pieces of stock or purchase from a company with several subsets included within it, you create a diversified portfolio. This means that, instead of investing in one single company, your investments span several businesses, giving you a more well-rounded hold on the stock market.  
Individual Stocks 
When purchasing single stocks, you can generally enjoy less risk. Most of the time, you're investing with a reliable company that is not set to go anywhere shortly. Though they are not usually as exciting as diversified portfolios, they can be a great way to invest, and rest assured that your money will be there. 
5 Ways to Start Trading as a Rookie
If you're a complete beginner, you have to start somewhere, and getting informed is essential. So, to get started, here are five ways to learn the ropes when you are brand-new to the game. 
1. A Brokerage Account 
To jump in and start investing, you'll need an online broker. There are many options today, and each broker will promise you something different and exciting. However, it would be best to do your homework, looking for one that seems the best fit for your investment goals and strategy. One of the best things about searching for brokers today is that many of them come with automated tools and other sophisticated trading software options. 
Some common names in the business perfect for rookies include: 
TD Ameritrade
TradeStation
Fidelity
Charles Schwab
2. Books 
Many people forget about books, turning directly to the web to search for information on investing and trading. While the Internet is abundant with relevant resources, some books come with a wealth of information written by business professionals. Back in the day, when the top dogs in stocks wanted to learn about investing, they hit the books, learning the system inside out. 
Stephen Hughes, Business Analytics Specialist at essay writing service Grademiners, recommends taking a closer look at these books:
The Women's Guide to Successful Investing

 by Nancy Tengler. 

Women & Money

 by Suze Orman. 

Rich Dad, Poor Dad

 by Robert Kiyosaki. 

A Random Walk Down Wall Street

 by Burton Malkiel.   
3. Articles
Articles are a fun way to read up on a topic. Most of the writers assigned to the investment niche have a ton of knowledge to share, interview with the best of the best, and create captivating stories. 
Everything from technical articles to thoughtful pieces that consider different things within the world of investments is found in expert articles. It can open up your perspective and provide you with the latest breaking news. Once you find a journalist that you like, you can follow along with them, read other articles they've written, and gather tips and tricks along the way.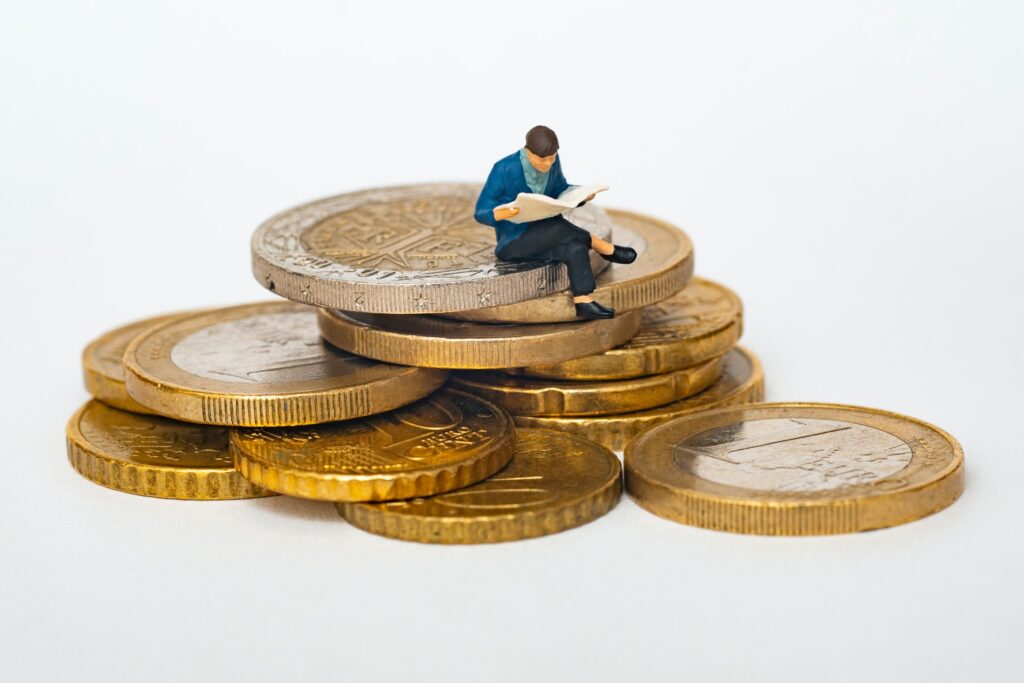 4. A Mentor
When it comes to investing money, there are a lot of people involved. You may not think that you know someone who knows the tricks of the trade but strike up a conversation about finances, and you might be surprised. Don't just think about family and friends but expand your horizons and look for groups. Facebook and Twitter are amazing for mentorship, where you can join groups where people are always ready and willing to help. 
The critical thing to look for is that they have a fundamental understanding of investing and experience dealing with money. Let them know you're interested and take their mentorship for a test drive, seeing if you're a good fit. 
5. Following the Pros
Another practical way to get into investing is to look at what the pros do. Many investors have made millions, billions, and even trillions by following their process. From regular joes with a bit of money to spend to multi-billionaires, everyone invests their money. 
Find someone at the professional level or always in the spotlight regarding investing and trading; analyze what they do. Ask yourself why they do the things they do and what the outcome was of their trade. Your wheels will start turning, and you'll gain an overall better idea when it comes to finding your flow and investing your dough. 
Time for the Stock Market 
Once you learn about investing, it's time to give the stock market a go. It can seem a little scary at first, with a lot of money being tossed around daily. But it's a fun experience, and, depending on how you play your cards, it can be rather profitable. 
Before getting into stocks, it's recommended to visit with a financial advisor, chatting with them about available options, your budget, and stocks you have an interest in. A good rule of thumb is to come with no less than $1,000 to spend, choosing an option that is predicted to grow steadily year after year. 
Best Investment Choices for Beginners
As a beginner, you want to refrain from trading too much. There are a lot of things involved, and they can be risky. If you're not willing to take a risk just yet, you can choose a trading platform for beginners that will help you learn the ropes while letting you spread your wings. 
Then, it's time to start investing. In 2021, the most recommended stocks for beginners include:  
Amazon (AMZN)

Alphabet (GOOG)

Apple (AAPL)

Costco (COST)

Disney (DIS)
We are not guaranteeing anything, but if you want a low-risk, long-term investment for you and your money, these could be the way to go. 
Start Investing Today
Learning the ropes to investing is not hard. There are many resources dedicated to teaching beginners, showing them how it all works, and helping them dip their tow into the shallow end. Keep in mind that the stock market is a risky business, so watch your steps and do your due diligence before buying or selling anything on the stock exchange. 
When you're ready to take the plunge, you'll realize just how exciting and secure investing can be, growing your money for your future endeavors. Start now and grow your cash flow!
Author BIO:
Jilian Woods is a freelance journalist and a contributing writer with more than four years of writing experience. Being an essay writer at Grademiners, she sees her purpose in producing and sharing relevant content with people who are willing to expand their knowledge base and learn something new.
Featured Photo by Precondo CA on Unsplash