Congratulations, you made it to 2020! As a New Year begins, the opportunity is in the air, and it's time to make New Year's resolutions fulfill. The coming week finds many of us returning to work, school, and other endeavors, so be sure to enjoy before that.  Although not as famous for its architecture as Savannah, Atlanta, the capital of Georgia, has its breathtaking sights and historical landmarks. Also, the city offers multiple fun activities for both kids and adults. Atlanta is a great place to visit if you just have a weekend free.
Here are seven must-have things to do in Atlanta this weekend.
1. Visit Georgia Aquarium
What is it? Georgia Aquarium adjacent to Centennial Park, is one of the largest indoor aquarium, residing more than 100,000 water-loving animals. This attraction boasts fresh marine water for beluga whales, sharks, penguins, dolphins, and other animals. With interactive galleries, scores marine mammals and fishes, it takes about 3 hours to explore the place. Also, there's a free self-guided tour app for visitors to help them navigate through the exhibits.
If you want to make your visit fun and hassle-free, make sure to book your tickets online in advance.
2. A tour to the Museum of Design Atlanta (MODA)
Located at 1315 Peachtree Street, MODA features a craft and activism exhibit where visitors can get hands-on and make exciting things with the provided art supplies. The museum is small in size with rotating exhibits that explore the arts and design in everyday life. You, along with your kids, can get there by walking east down Ivan Allen Boulevard. It is the place that appreciates and welcomes everyone. 
Moreover, the place displays a variety of exhibitions and educational programs to encourage youth to learn more about design and art. The exhibits include architecture, furniture design, graphics and fashion, interior design, and all types of industrial and product design. If you or your kids are eager to learn about 3D-printing, coding, or bridge building challenges, the Museum of Design Atlanta is the best place to study all genres of design.
As an alternative, you can also visit the famous High Museum of Art located nearby.
3. Move on to the High Museum of Art
Living up to all, people have heard about the world-renowned Museum of Art houses, originally designed by starchitect Richard Meier––an international scope of work. 
Why go? 
The Museum collection includes everything from Spencer Finch contemporary to modern art. Also, the place is housed with its vibrant art collection by famous architectural marvel by Renzo Piano and Richard Maier. The museum is not free, and admission varies according to the person's age.
4. Atlanta Botanical Garden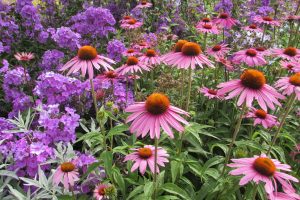 ABG is a 30-acre beautiful botanical garden located adjacent to the Piedmont Park (known as the city's largest public park) in Atlanta, GA. 
Why go? 
The Atlanta Botanical Garden can take your breath away. You, along with your loved ones, can enjoy the fresh air as you explore the world of colorful flowers. Moreover, you can attend the memorable events of garden lights and holiday night's celebration, thus, bringing everyone into a new world of holiday magic. 
5. Check out the World of Coca-Cola
Coke is king! After ABC, make your way to the Coca-Cola Company. Since its birth in 1886 (132 years ago) in downtown Atlanta, the place has been a catalyst for inspired social interaction and innovation. Starting with Dr. John Pemberton, the place illustrates the history of his "headache syrup" and its success in a fun way.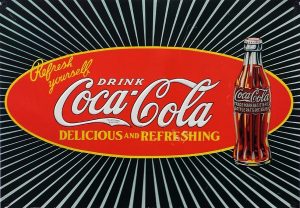 True to the name, the WOCC is overwhelming; visit the place to check out 4-D Theater displays, amazing soda fountains, DIY beverage fountains, and the pop-culture museum. Feeling thirsty? Coca-Cola can keep you energetic for long, and visiting this place is one of the best things to do in Atlanta this weekend. You can taste more than 100 coke products in one place. Don't miss the opportunity!
6. Fox Theatre- a former movie palace
Fox Theatre is the most famous landmark in the city. Located at 660 Peachtree Street, the Fox Theatre, in Midtown Atlanta, is a former movie palace. It is now home to comedy headliners, top-billed bands, and Broadway tour stops.
 Why go?
 You can catch everything from the summer movie series to Chelsea Handler shows and much more. Also, the place is a real memory maker for Atlantans who visit the theatre to see evergreen Broadway shows. 
No doubt, the ballrooms of Fox theatre are fabulous and have hosted corporate events and weddings in the past. The management is very competent; thus, takes the responsibility very seriously. Are you ready to enjoy "The Fox experience"? Don't forget to visit!
7. Visit the CNN Center
Located near the Centennial Olympic Park, the CNN center is open from 9 AM until 5 PM including the weekend. The Studio tour is fun and informative, giving visitors the chance to make a recording of them reporting the news. Moreover, No doubt, it is a nice souvenir for kids and adults, if that's your kind of thing.
A Few Facts about the Atlanta City
Did you know? With more than 486,290 people living, Atlanta is the 39th most populous and busiest city in the country. However, its significance for the United States history is much greater than its size.
General Sherman burned Atlanta completely during the Civil War, making it the only city of North America to be destroyed to the ground in the act of war. The city was rebuilt from the ashes and now known for its attractions such as the colossal Georgia Aquarium, the beautiful Olympic Park, CNN Center, the Centennial Olympic Park, and much more. Trust us; you will never run out of fun things to do in Atlanta.
Final thought
Aside from the tasty restaurants, numerous parks, shopping malls, and outdoor spaces, Atlanta, Georgia, has tremendous historical areas to explore. When thinking about the best things to do in Atlanta this weekend, follow this guide and make your trip memorable.  Traveling expands your horizons.  You get to meet people, learn new cultures, taste new food, see new things.  Make plans to visit different cities around the world.
Thank you for reading!
If you like this article, don't forget to share with your loved ones.