Regardless of the reason, travel comes with significant expenses and is an indisputable part of modern businesses. And with every passing day, businesses are reaching an international level, dedicating a huge budget to meet their travel needs. They have clients in different parts of the world to whom they connect with by traveling between diverse corporate offices. 
Well, managing business trips isn't an easy job because it involves multiple things. Even small discrepancies in a travel plan can make a considerable difference in your budget. If your company is planning to travel, we advise you to take the help of corporate travel agents; otherwise, it might be challenging to handle everything on your own.
Read below to learn why hiring a business travel planner is the best decision for your company. 
1. Strategic Approach 
In today's competitive world, business travel is relatively occurring more frequently. Employees are managing everything on their own; from booking flights to accommodation. But it can be quite hectic for them to plan trips smoothly, so here is the need to connect with the best travel planner who makes sure everything is well-coordinated and running efficiently. What do they do? They keep an eye on every small detail, and their strategic approach range from saving costs to offering enhanced transparency for everyone involved in business travel. 
Corporate travel planners with a good reputation can improve your travel policy and help in building trust between the company and its staff. Furthermore, the standardized process streamlines everything from the booking process to accommodation.
2. Flexible Support 
While traveling when something goes wrong, it becomes difficult to handle the situation as it creates a chain reaction that makes the journey more complicated. For example, what if one of your staff members is stuck in traffic or missed a flight? Or get into an emergency? 
These unexpected situations can be relatively troublesome and destroy the essence of corporate trips, no matter how much you plan further. Travel planners come with a flexible plan, considering all ins- and outs even the adverse situations and provide 24/7 support throughout the journey. 
3. Efficiency 
If a company doesn't have an all-inclusive (internal) process to manage corporate trips, you will be primarily missing two crucial factors; the perceptibility into your T&E numbers and the capability to control spending. This lack of system never allows you to analyze financial data. A business travel agency brings consistency to your travel program that will benefit both the overall travel framework and your employees. These travel planners work as a one-stop solution to all your business travel needs.
4. Expertise
The major reason to hire the best corporate travel planners is their access to professional expertise. From planning a trip to its execution, these professionals understand the needs and challenges associated with the trip. Moreover, they have an in-depth view of accommodation, transportation, and other facilities to ensure optimal travel safety and comfort.
5. Save Time
Once you hire a travel agency to plan the trip, they start assembling a detailed list of preferred providers––depending on your company travel policy guidelines and budget. Agents streamline the booking process for your staff and save significant time by making all arrangements (from start to the end) at the right time and place. 
6. Save Money
Impulsiveness is becoming a trademark of business trips these days. Unavoidably, if anything goes wrong, it will not only waste your employee's time but will also affect the entire travel plan budget. An agent brings you peace of mind by managing all expenses connected to your business travel program.
No matter how giant a company is, the business owner probably enjoys a cost-savings approach and gaining all those financial perks that come along. 
7. Duty of Care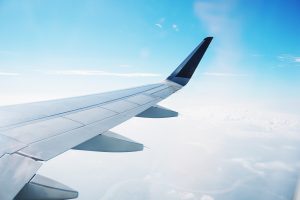 A business agent provides risk management services to company employees so that they can enjoy hassle-free travel experiences. If any mishap happens like weather issues, travel warnings, etc. there will always be experts behind you to take care of your trip and making adjustments accordingly. Sometimes, you are not even aware of any issue exists. Trust us; having an experienced business travel agency behind is not less than a blessing!
8. Understand value
The cost of travel arrangements considerably fluctuates by every hour. But corporate travel planners are familiar with the changes and overall value. Furthermore, they thoroughly understand when to wait for the booking and when to make it. 
9. Offer Unique Solutions 
Every business has different traveling needs. An agent customizes each company's travel plans as per its travel policy and budget. They always go the extra mile to fulfill each requirement. From a passport and visa applications to booking flights and accommodation, and managing inoculation procedures all get handled in one place. 
10. A Greater Level of Control
Finances are essential to report and track, both for internal budget purposes and external tax laws. The tracking might get lost or out of control when several employees book flights, stay in hotels, and pursue travel opportunities. The job of the best travel agent is to combine science and art to facilitate control over traveling expenses and create unforgettable experiences. 
Also, the agent can help a company to reallocate its financial capital, if a company needs to refresh its travel plan, to spend on things that are of the most importance. 
Final words
Corporate travel planners ensure accountability across your organization. They help you stay on track and monitor varying expenses, ensuring they can be fixed and quickly accounted for. Though an organization needs to consider their budget when availing business travel management services. The cost and benefits of business travel plans are worth your investment and bring positive returns for your business. In short, prompt service, hassle-free travels, and value for money is what agents take care of.  
Thank you for reading!
If you have experienced the services of corporate travel agents, please share your thoughts in the comment section below. And don't forget to share this article with others.