The world of online shopping can be harsh, especially with offers, deals, and 'best of the best' claims popping up with every click. To make sure you truly save money and get the right products for you, it's important to have a strategic approach.
Most of all, this depends on understanding your own shopping needs. Many buyers prefer to subscribe to their favorite brands' newsletters to receive the latest discount and sales offers. However, this tactic won't count for much all on its own.
Here are nine tips you should pair with your current online shopping. They will make sure you grab the right items at the right time.
1.
Conduct Thorough Research
Without basic research, you'll struggle to purchase the items you want at the right price point. For instance, if you find a great product on one site, you shouldn't buy it immediately. Instead, make sure to Google the product name and see what other sites have it available. Others might offer it for less money, match it to free shipping, or offer bonus credit that will save you money long-term.
2.
Make the Most Out of Special Offers and Coupons
Coupons and special offers are the holy grail of online shopping. However, you must subscribe to the newsletters to receive endless promo codes and money-off deals. If this seems like too much hassle, you can also scour coupon sites that provide codes or sales updates that can get you money off (or money-back) in a quick Google search. You can also search for brand-named stores like sams club to see if there are coupons available. That's especially important when you're buying food items or pet supplies, which will be recurring purchases.
3.
Prioritize the Sale Section
Mature online buyers always check the sale section first rather than jump on the entire product line. You may be able to find all the items you need before you get tempted away by the flashy, high-dollar offers throughout the main site. Likewise, this is an easy way to fill up your cart for less money, which may give you free shipping on the few high-dollar items you want.
4.
Carefully Evaluate Details of Each Item
When you choose an item to buy, don't proceed to checkout. Instead, examine the details of the item. This can reveal if it's truly a smart purchase or if it's better to keep shopping.
If you want to buy bedsheets, see how much wear and tear they might attract and how many years they can last. Likewise, browse through any 'buy used' options, which can paint a clearer picture of the product. With a clear look at the item you're buying, you can click 'checkout' more confidently.
5.
Read Reviews
There is only so much you can find in product details, and this is where you have to pay close attention to customer reviews. Sure, not all customer reviews have to be perfect, but make sure the positive reviews have a higher ratio than negative ones. Mostly, these help you understand the different nuances of the product.
6.
Avoid High Shipping Charges
You should always avoid paying more on shipping than you do on the product itself. After that's assured, keep in mind that it's rarely worth buying a product that comes with more than $20 shipping. Even a large cart won't offset this superfluous hit to your wallet.
In this situation, contact the customer support center and see if you can negotiate a minimal shipping fee. If the brand has a strict policy, search for the same product on another online platform with little to no shipping cost.
7.
Review the Return Policy
Be sure to check the return policy, whether it's tech, fabric, or home improvement items. You can never be sure if a product will arrive faulty, if it will wear out after a few days or weeks, or if you simply won't need the item after all. If there is no obvious return policy on the site, consider reaching out to the brand and confirming. It's better than getting stuck with a broken or unnecessary item later.
8.
 Don't
 Hesitate to Fill Your Online Cart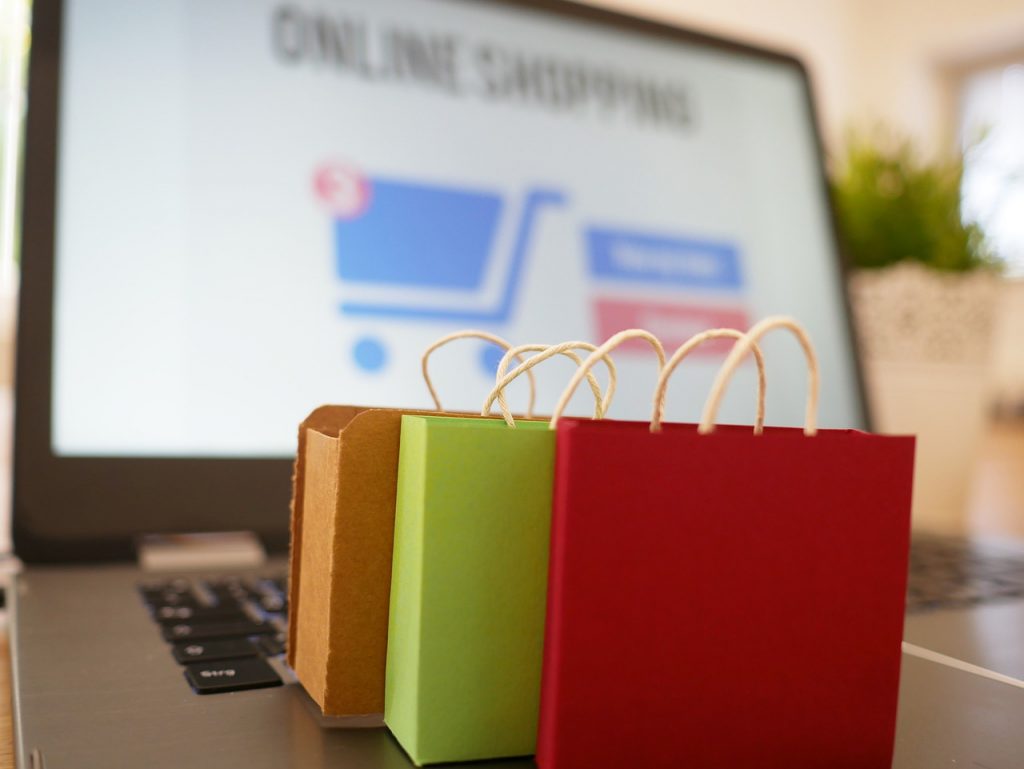 The best part of online shopping is the ability to clear out your shopping cart without shame. Because of that, never hesitate to toss in items that you're curious about or considering. Not only can this trick certain algorithms into thinking this is a hot-selling item, which might lower the price just slightly over the following minutes or hours, but it can also let you carefully review all your choices before making the purchase.
Bottom Line
Credibility matters; no matter what item you buy, make sure it has a trusted website. At its core, secure and safe shopping should be your top priority.
Featured Photo by cottonbro from Pexels