If you want to get a quick sale for your house, you will have an added advantage when you do home staging.  These home staging tips will help you get the most bang for your buck. Staging it well can make or break a good sale if you are flipping preowned mobile homes.
When real estate agents such as movoto talk about home staging, they refer to redecorating your house to showcase potential buyers' most critical assets. 
A home buyer is not necessarily looking for a building to inhabit; they are looking for a place to call home to fulfill their dreams and lifestyle. The moment a buyer walks inside your house, they can know if they want to live there or not, according to how well you have uplifted it.
As a seller, whether you are looking forward to making a quick sale, or improving a stagnant property listing on the market, here are some tips for staging your home without breaking the bank. 
Uplift important rooms
Not all the rooms require staging. Focus on the most critical places, such as the living room, kitchen, and master bedroom. These rooms make the first impression on a buyer so, redecorating them helps them envision it as their dream home.
Declutter
Buyers are attracted to big houses. A fully packed house tends to look more squeezed; hence, it will turn off the buyers. Pack away all your knickknacks. It will help you create more space and make the rooms look bigger. For example, if its summer, winter coats shouldn't be in the front hallway.
Remember, you can't just toss all the junk in the closet. The buyer will want to check the closet's space too. You can put all the nonessential items in carton boxes and pack them up in the garage until the home gets a potential buyer.
You can leave a few minimalistic decor items like wallpapers and anything else that enhances the house's appearance. The fewer things you have in the rooms, the bigger it will look and the more appealing to buyers.
Depersonalize
Depersonalize the house by removing all personal items in the house. They include framed family photos on the walls, refrigerator stickers, bathroom items like towels and personal toiletries, and keep clothes out of sight but well arranged in the closet. Create a natural look while only leaving the elements that add charm and a touch of style.
Depersonalizing helps the buyer connect more to the home and visualize the home as their own. Some people say depersonalizing makes the house weirder to live in, but it is essential to impress prospective buyers.
Patch up and repair
Be sure to repair anything that is damaged. Inspect all the rooms, sinks, built-in kitchen appliances, walls, ceiling, and check the roof for any leakages. It is because such things can be deal-breakers to potential buyers.
You may also add some touch-up paint to improve the appeal of the walls. It is to show the buyer that you have put effort into maintaining the property; hence you will get a valuable deal.
Clean thoroughly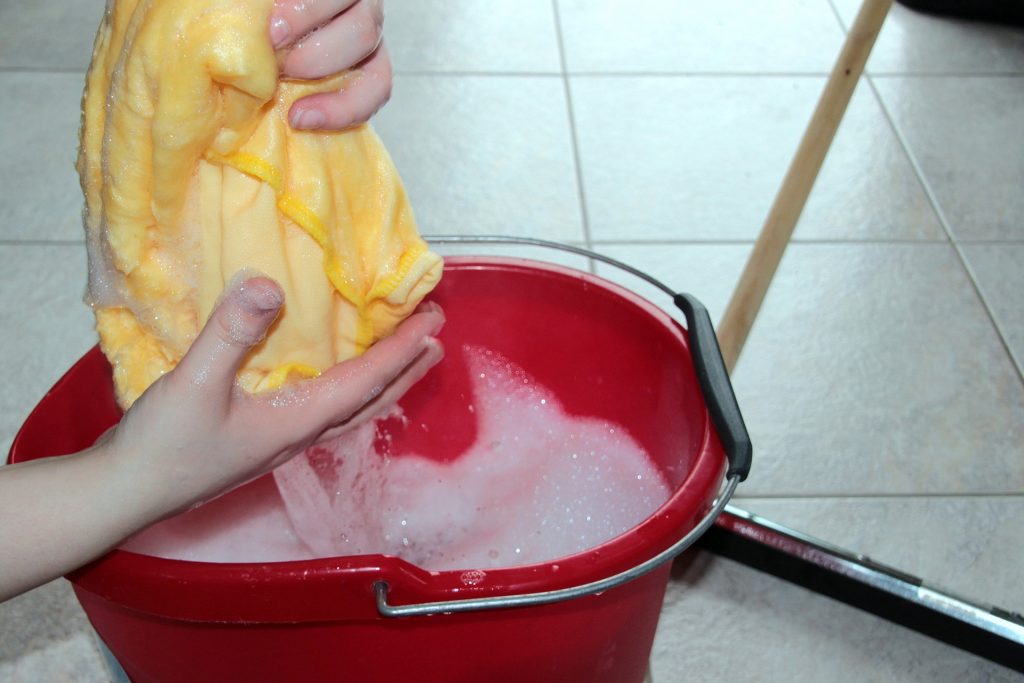 A dirty house will be a complete turn-off to a buyer as they will not want to imagine themselves living in such a place or having to do all the thorough cleaning after purchase. So, clean like you have never done before with cleaning products and disinfectants. Clean the corners of the bathroom, the ceiling, and the refrigerator, and make everything spotless. Consider investing in pro-level cleaning tools and supplies to thoroughly complete the job. Anyone can learn to use these tools with enough research and practice. With the right tools and techniques, you can get optimum results in half the time. Plus, you get shiny new cleaning tools and supplies that you can take with you to ensure your new home is always spick-and-span. And don't forget the window cleaning. It can make a world of difference 
Hire professional cleaning services if you have to. A squeaky clean house will be worthwhile in the end. Here's where to hire and book a cleaning service in Hobart in case you are based in Tasmania, Australia.
Remove odors
Make sure you remove odors that can be a turn-off to buyers. As an inhabitant, you may be immune to your house aromas so, call an outside person and ask them what place to improve on.
Dry moist bathrooms and wash up the dishes as they can be the source of the smell. Remember to do pest control to keep the pests away and take care of your pets.
You can use an air freshener, burn scented candles, or bake cinnamon-coated apples to deodorize your home. Remember to take the garbage bin out, and you can also grind lemons in the dumping corner to absorb bad smells.
Define rooms and let there be light
For instance, if you use the guest house as your junk room, clear it up and redefine it. Make each room appear useful even if the buyer may not want to use them in the same way. It includes the basement too.
Additionally, light up the rooms to make them look more vibrant and happy. It will help the buyer see the versatility that your house will offer.
The bottom line
Staging has benefits for both the buyer and the seller. Home staging triggers an emotional purchase; hence you get to make a quick sale. The buyer receives an uplifted home that will not require them to incur the cost of redecorating. Staging has a significant effect on how the buyer visualizes the property. They can envision the property as their own, and it also decreases the amount of time the house is on the market. Follow these home staging tips to get a quick and easy sale for your home.
Featured Picture Jesse Bridgewater by Pixabay