Owning a yacht is a truly remarkable experience, offering unparalleled freedom, privacy, and exclusivity. However, it can also be costly to maintain and operate. Chartering your yacht can help offset these costs by helping to maximize income from your vessel. 
Placing your yacht on the charter market can help offset operational costs and is a superb way of protecting its condition, value, and effectiveness while ensuring you can still enjoy the many luxuries that come with owning a boat. 
Seldon Jones, Worth Avenue's Yachts Charter Manager, answers the most important questions about chartering your yacht. Read on to discover how to rent your yacht.
Can any boats be chartered?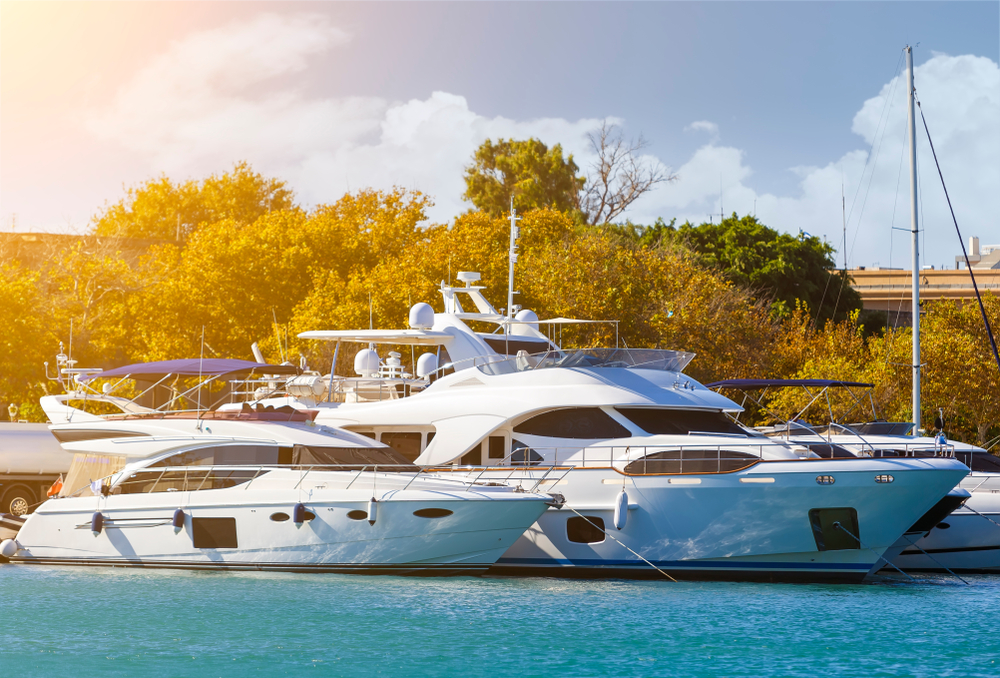 Yes, as long as they follow flag state regulations. Charter boats must undergo thorough inspections and gain the necessary certifications before being offered for charter. The essential documentation includes the ship's registry, insurance, inspection certification, and various MLS site requirements.   
Do I have to move it to the Mediterranean? 
No, you do not have to move your boat to the Mediterranean. This depends on the type of charter program you want for your boat. Boats kept in the Mediterranean tend to do well in the summer months, but the Caribbean is also a popular location year-round. There are hundreds of destinations to charter from; it is up to you and your preferences.
Can I still use my boat? 
Yes, you can still use your boat when it is available for charter. You can have your charter manager either mark the dates you want is unavailable or, if it is not booked at a particular time and you want a spontaneous trip, you are welcome to use your yacht as and when you please.  
How do I find a professional captain and crew? 
There are a couple of reputable crew placement companies that will conduct the interview process and placement for you. Your current crew may be happy with taking on charters, increasing their revenue. Each charter is rewarded with gratuity for the crew.  
What money can I make from chartering my boat? 
Depending on how open you are to bookings, the type of vessel, and the location of the vessel, you can offset the costs of running your boat, including crew and upkeep, or you could make money running your charter program. A successful charter yacht books many weeks and charges a premium during high season.
What are maintenance checks done on the boat?   
All vessels must be in sea-worthy condition upon being offered for charter and should be checked regularly following a maintenance plan. Maintenance schedules vary depending on the year and condition of the boat, builder, location, and size. Interior goods should be regularly refreshed, and the crew should understand that the yacht needs to be in pristine condition at the start of each charter. 
Does the boat have to be checked over before it can be chartered? 
Yes, all commercial passenger vessels must undergo inspection by the USCG. If the vessel passes inspection, you will receive a certificate of inspection.  
What tax implications do I need to consider? 
You can deduct tax against your charter income and other employment income. This includes slip fees, insurance, repairs, property taxes, and more. Your charter manager can guide you through these location-specific details. 
Do I have to arrange a berth for the yacht? 
Full-time berths can be arranged for those looking to keep their yacht close to home. When chartering, coordination of berthing will be between the charter broker and captain for the best possible charter experience. This will depend upon the destinations chosen when planning the client's itinerary. 
Should I consider yacht charter management? 
Yes, most yacht owners opt for an experienced yacht management company that manages the boat's day-to-day operations, including crew, finance, compliance, maintenance, and refits. Eliminating the labor-intensive work that goes into owning a yacht ensures stress-free yacht ownership.  
How can an experienced yacht broker help me? 
Having an experienced charter manager can add a lot of value to your charter program by marketing your boat correctly and ensuring you are getting the most from your vessel in terms of bookings. They have experience navigating the correct contracts for your vessel and taking the administrative duties off your hands. 
What amenities should I consider adding?
There are many amenities to choose from when chartering your yacht. However, what you include depends on what program you choose to design for your charter guests. 
Some of the most frequently used amenities include an on-deck Jacuzzi, gym or fitness equipment, sauna or spa, entertainment systems, gaming consoles for children, smart TVs, Wifi, and Go Pros. 
Water toys are also a great option, including a towed tender, jet skis, sea bobs, snorkel gear, kayaks, paddleboards, wakeboards, inflatable rafts, and slides. Other fun amenities to carry on board that guests often use are light fishing gear, a beach setup, and chipping green.
Contact a reputable yacht broker today if you are thinking about chartering your yacht. 
Featured Image by Shutterstock.com