Dates are always a nerve-wracking experience; be it your first or your fiftieth date, the pressure is always there. How you dress on your date is important. Why, you ask? There is more than one reason. Your dressing makes a statement and sets a tone for the actual event. It exhibits your interest and respect for your date because it shows that you are invested. Your clothes give your date an idea about your sense of style and your overall demeanor. Some might disagree with this statement, but your clothes portray your personality. Needless to say, it is crucial that you choose the right outfit for the night because it gives you the confidence to strut into the mode with the right attitude.
Leather jackets are normally not associated with dates primarily because of their dark and rugged outlook and overall vibe. When we think of date outfits, we normally picture a flirty dress, a casual tee and a pair of trusty old jeans, maybe a cocktail dress for a fun night out but hardly ever a leather jacket.
Every girl needs a list of essential clothing items in her closet. Be it a plain white tee, a pair of denim, dress pants, ankle boots or a cute black dress, there is one item that will always make the cut into the list, and that is a good old leather jacket. Although they verge a little bit more towards the expensive attire, leather jackets guarantee versatility and an unparalleled style statement every time, which make them worth the investment. An instant chic yet edgy addition to any look, a leather jacket is an item that needs nothing else to make it shine. So, what makes these so great and why should they be a part of your date outfit? Let's find out.
 1. Wide range
When thinking of buying a leather jacket, there is one thing you do not need to worry about, and that is the variety. Available in a range of colors and designs, you can pick and choose your favorite, depending on your style and your color preference. Some like to stick to the classic black aesthetic. Others like to experiment a little bit with color and opt for neutral tones like brown and blue. Then there are those who love to go big or go home. These are the people who love unique shades. From reds to pinks to greens to purple, pick your favorite color and flaunt your jacket like nobody's business. Red leather jacket women is particularly in fashion nowadays; a fiery style statement to say the least. Not only will you get an extensive array of colors in leather jackets, but there are also unlimited styles in the market, each with their own unique element and persona. From the classic bomber to the daring biker and the statement shearling or the casual denim leather jacket, there is a style for everyone. When it comes to a date night, wear your favorite type to make a lasting impression on your partner. Simple, yet effortlessly chic, this stylish clothing item always adds a special element to your outfit; one that rarely ever disappoints.
2. Chic and sultry outfit upgrade
What makes a leather jacket the ultimate fashion statement, is its ability to transform your look immediately. Add a leather jacket to an otherwise basic look and watch yourself get a chic upgrade within seconds. We all have days when our outfits are missing that special element, the wow factor. Take your ensemble from zero to hundred by simply donning your leather jacket. Be it a simple pair of jeans and a worn out tee, a flirty dress, or even a skirt or shorts for that matter, add a leather jacket to the mix and change the entire vibe of your outfit. A perfect addition for date night, the leather jacket can be worn with anything and is guaranteed to impress your date with its appealing and sultry outlook.
3. Incredibly versatile
The versatility of a leather jacket has stood the tests of time. There are countless ways in which you make a combination of a leather jacket, each unique, beautiful and extremely functional, all at the same time. Layer your jacket over anything. Wear it with stripes or dots, with silks and satin, with button-downs and tees, with leather boots and casual sneakers, over a dress, with plaid or print, with lace or denim, the list is endless. The idea behind pulling off a leather jacket is knowing how to mix and match pieces. It is important to find balance when playing with a stylish leather jacket. In order to let the jacket stand out, tone down everything else in your ensemble, so all eyes are on the jacket. Some leather jackets especially call for balance so they can truly shine. Green, pink, white or red leather jackets for women, for example, are items that need to be paired with something simple and meek in demeanor, so the hot red jacket does all the talking. Dates are all about making an impression. Leave your date stunned and in awe of your style by wearing a statement leather jacket over an outfit of your choice.
4.Wear them all year round
A piece that is trendy, the leather jacket is an item which is not restricted to any two seasons. Leather jackets come with lining of different materials, some warmer than the others. Removable lining plays a huge role in the practicality as well as for the functionality of your jacket. Depending on the climate, you can line your jacket accordingly for more or less insulation. For the warmer months, let go of the lining. As the weather gets chilly, you can opt for a lining of your choice depending on how much warmth you like. Wear your jacket all year round to truly get your money's worth, perfect for a date night in any season.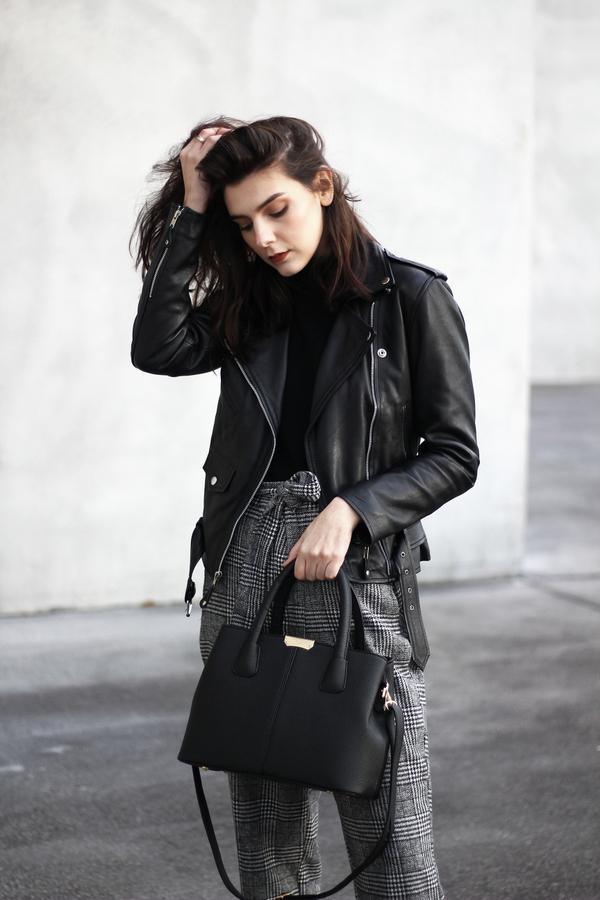 5. Ultimate investment
Leather jackets act like an investment piece. They do cost you a handsome sum initially, but are bound to last for a lifetime, provided you take care of them. Good quality leather jacket has a lifespan of many years and only gets better with each use. With a huge number of wearing opportunities,  you will easily cover up the investment, so, rest assured, the money spent will be worth every penny.
Sexy, chic, sultry and absolutely effortless, a leather jacket is an item that never fails to impress. Although simple and uncomplicated in its approach, it leaves a lasting impact on your confidence as well as on others. For a date night with a significant other, leather jackets are often not given the kind of recognition they deserve. Leather jackets ooze confidence and class. Despite their rather rugged outlook, their style is timeless and relatable. Classic pieces pair beautifully with everything, provided you style it properly. Find ways to adequately style your leather jacket so that you can wear it in all kinds of social settings, even in professional ones. Look for a perfect match and leave your date awe-struck.
Author Bio: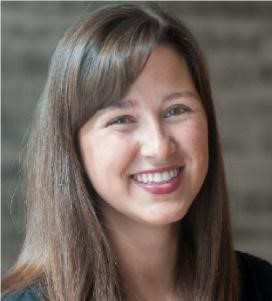 About Ashley Rosa: Ashley Rosa is a freelance writer and blogger. As writing is her passion that why she loves to write articles related to the latest trends in technology and sometimes on health-tech as well.  She is crazy about chocolates. You can find her at twitter: @ashrosa2.