We all know someone who takes an hour or two to finish their makeup routine.  
If you feel intimidated to establish your own makeup routine, don't be.  
Of course, it will take a while before you get confident in putting on your own makeup, you will overthink, but that's all normal. 
Though, it wouldn't get you there if you don't start now.  
These routines may vary according to weather, occasion, or just your mood.  You don't want to put on heavy makeup on a hot, sunny day where you're going to sweat like crazy, right? 
The great thing about makeup is that everyone can use it and follow their own preferences.  
Korean makeup is most famous for achieving an enhanced natural look.  
More and more people dig it because of its simple yet beautiful finish. 
In this article, you will see the steps and their uses with some of the recommended products from a well-known Korean beauty brand, 3 Concept Eyes, or 3CE. 
 Let's start! 
 Your look will definitely look better if you did a skincare routine beforehand, but if not, that's okay. Just make sure to clean your face and put on a moisturizer and sunscreen before starting your makeup routine. 
Primer
Some people tend to skip primers as they don't see it as necessary for a makeup routine. 
Don't you want your skin to become smoother and your makeup to last longer? 
Of course, you do, and this is what primers are for. It can even stand on its own if you feel lazy doing a whole skincare routine, and you'll be just fine. 
3CE's Boosting Sun Primer SPF50+ PA+++ is a great moisturizing primer with sun protection. 
Most experts will recommend using a different sunscreen and not products infused with sun protection because they claim that it does not give you the maximum protection you need. 
This primer can be useful for people who don't like the heavy sunscreen feeling under their makeup. It still provides protection, better than nothing.   
Foundation
Like what the name says, the foundation is the primary base of your whole makeup routine. This step helps your skin get an even skin tone, cover pores and any light blemishes. 
Most heavy makeup requires a foundation, but if you're only aiming for a daily natural look, you can skip this step. 
If you're looking for a foundation with sunscreen protection and anti-wrinkling properties, check out Mesh Foundation from the same brand. 
Concealer
Conceal, don't feel, don't let them know… 
Yep, Elsa got it right. Concealers are your savior in hiding dark spots and other blemishes on your skin, and no one will ever know. 
You can try the brand's Full Cover Concealer. Just make sure to blend it nicely, and you'll be good to go! 
If you don't have anything to conceal, skip this step and go directly to the next step.  
Eye Makeup
Putting on eyeshadows and eyeliners can enhance your look on a different level. 
Our eyes hit differently on others, and this can make or break your whole look. 
You don't want them distracted because your eye makeup does not look right. You want them to be distracted because your eyes look amazing and captivating. 
Check out the Mini Multi Eye Color Palette. It contains four foolproof shades that will suit your daily look.  
But you can also try Super Slim Pen Eye Liner if you prefer using an eyeliner by itself. 
It comes in 4 different colors that should suit your needs. 
Blush
Blush is important to give your look a kick from a different color or shade. It adds that natural flush our cheeks provide when we see and talk to our crushes. 
This can make someone look young, full of life, and healthy. That's why most people don't skip this part.  
Take a look at 3CE's most famous Mood Recipe Face Blush. It is easy to apply, giving a rosy beige finish.  
Lipstick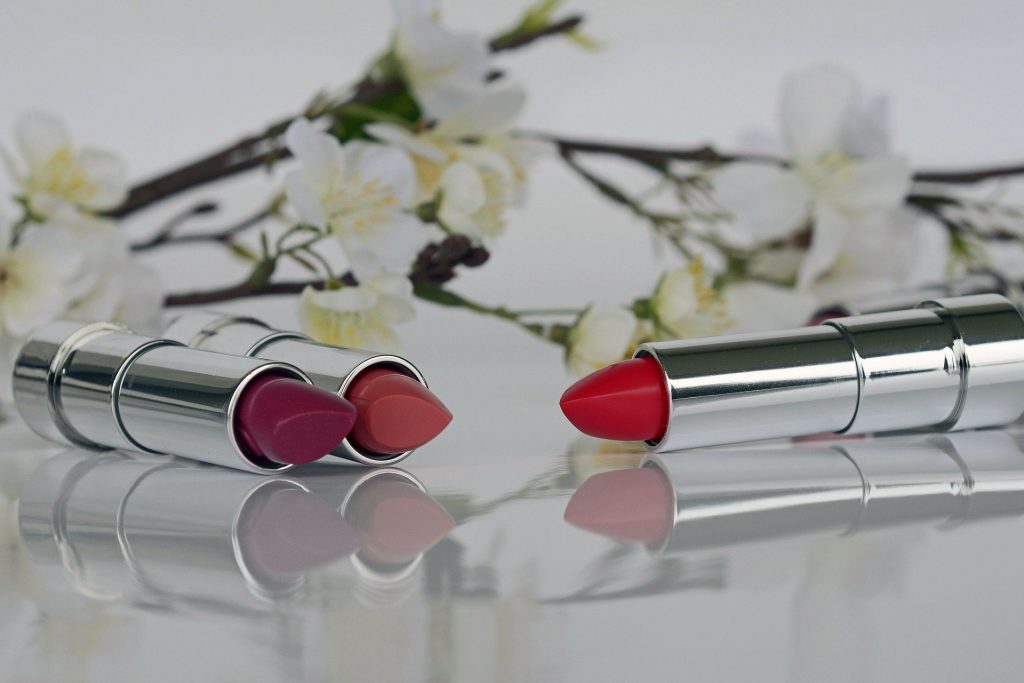 Lipsticks go way back, and people still use it up to this day. Why? Because it makes us more attractive and confident. 
Lipstick's history is so deep, but it makes a lot of sense, but that would be for a different article. 
Some people are content with a little blush and lipstick, and they still look good. 
Check out Mood Recipe 2 Matte Lip Color that comes in 5 shades that will suit your look very well.  
Conclusion:
Like what was mentioned above, your makeup routine depends on you. You can omit or add any step as much as you need to. 
Use products that are perfect for your skin type. Your face, your choice. 
Don't forget to have fun while doing what makes you beautiful! 
Let us know if this works for you. 
Featured Image by kinkates from Pixabay