Travellers flock to the island of Koh Phangan in Thailand to experience the crazy all-night full moon party music festival that takes place on the beautiful crescent-shaped beach at Haad Rin. The party starts when the moon pops its head above the lantern-lit beach with jugglers, fire-eaters, and fireworks entertaining the crowds whilst DJ's play trance, techno, dance, reggae, and drum and bass and goes on beyond dawn – For those who can handle it!
A once in a lifetime trip for many, make sure your full moon party experience is remembered for all the right reasons by reading through our tips and tricks.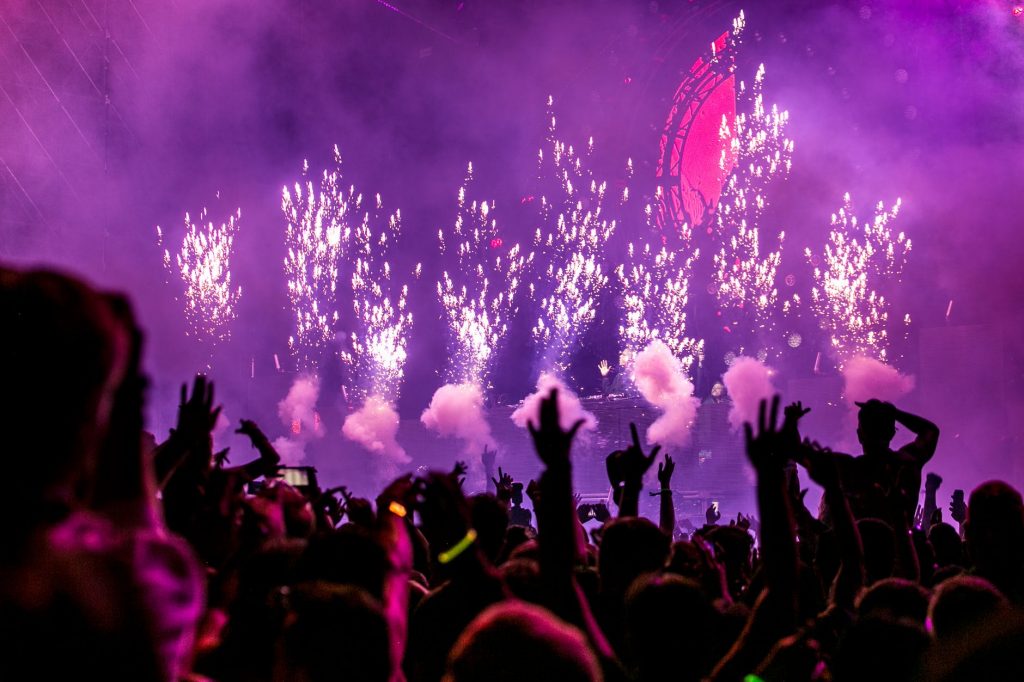 Check Dates!
It should be obvious, but the full moon parties only take place when there is a full moon. This is usually around the middle of each month, check the schedule. Should you not be able to arrange your travel to coincide with a Koh Phangan full moon party there are also half moon parties, quarter moon parties, along with black moon and shiva moon parties so you can't really miss out but the full moon party is the original event, the 'big one', the one not to miss!
Accommodation
Let's be honest, you're going to be a little unsteady on your feet when you leave the Koh Phangan full moon party so you don't want to be staying too far away. Many travellers stay in the centre of Haad Rin but this is a big mistake. Choices there are more expensive and dirtier because they know people want the location. Actually though, the best choice for a full moon party hostel is staying near Thong Sala pier. It's got an amazing little town for non-full moon nights and has the main access point to the island. Yes, you need to take a taxi to and from the full moon party but the money you save and higher quality you get makes it more than worth it. Our choice is Mad Monkey Hostel since they organized round-trip taxis ALL NIGHT for only 100 baht (~$3USD). No matter where you stay, you should pre-book your accommodation at least a week in advance and note that most accommodation requires a minimum stay of 2 nights when booking during the full moon period, some places requiring 3-7 night minimum stay.
Look the Part!
If you're not sporting some neon paint on your body, you're going to stand out a mile! So go all-out in preparing your full moon 'outfit'. You can get t-shirts and all the other paraphernalia from street vendors along with neon paint, otherwise anything goes with shorts and brightly coloured t-shirts or bikini tops the norm. Do make sure shoes are part of your outfit though, and no, flip-flops don't count – You don't want to cut your foot on broken bottles or anything else sharp. Most people use fanny packs to carry the essentials (a bag is just waiting to get lost or stolen) but you might want to invest in some innovative travel clothes with hidden pockets so that it doesn't look like you have anything on you at all.
The Drinks
You may have heard about 'the buckets'. These are kids plastic buckets filled with a heady cocktail and really shouldn't be consumed alone or before midnight! You should also be aware that in Asia, Red Bull contains ephedra which stops you from feeling drunk and has a similar effect to speed – You'll have wings to heaven if you keep knocking that lethal stuff back in order to stay awake, best stick to water if you're off the alcohol! To save money you can purchase food and drink from the local 7/11, street vendors, and eateries along the street or from the stalls at the night market rather than from the vendors located on the beach.
Don't Miss Sunrise!
You might think the whole point of the full moon party in Koh Phangan is to see the moon, but you'll also want to be sober enough to enjoy the superb sunrise. Consider arriving at 11pm rather than at dusk so that you're not one of the people passed out on the sand at midnight! Pace yourself with the alcohol, drink plenty of water, and be sure to eat.
Better Safe Than Sorry
You'll see a burning rope that you can jump over or swing on – Don't! Whilst under the influence you might think you're invincible but you don't want to be one of those people walking around with bandages the next day, or worst.
Leave valuables in your hotel safe and only carry enough cash for food/drinks plus the entrance fee. 2,000THB maximum should be more than enough. You may need ID so bring a copy of your passport rather than the real thing. With so many people, opportunist thieves are at work so be aware and don't bring anything that you wouldn't want to lose.
Don't get caught up in a drug scandal. All drugs are illegal in Thailand (including marijuana) and the penalties are strong with 6 months in jail before getting a hearing. It's really not worth it and undercover cops do patrol the beach, some even trying to sell you drugs in order to arrest you or extract a high bribe.