Prepare for Summer:
The summer months are a time to soak in the sun, enjoy restful time away from work or school, and celebrate life. However, not everyone is ready to dive into summer right away. Some may prefer to get ready for the coming months before starting their personal celebrations and vacations. If you are looking to make sure everything is squared away before launching your long-awaited plans, here are four ways to get ready for summer to kick off the most memorable one yet.
1. Get to work on your summer body.
The key to enjoying summer is to love the skin you're in. If you're perfectly happy with the way you look, work it! If you have some areas that you may want to work on before revealing your summer body to the world, that's fine too! For example, many people opt to shed their "winter coat" with laser hair removal and jump in the tanning bed before hitting the beach. Some areas may be easier to work on than others. Popular summer goals, like losing weight or gaining muscle, are simply changing your diet and engaging in regular exercise.
However, areas of our body that have been affected by more permanent things like stretch marks can require a little more work and effort. The good news? Almost everything has a solution. If stretch marks are your concern, for example, you can seek out great stretch mark creams that contain a host of key ingredients designed to reduce the prominence of your stretch marks. No matter your concerns, your summer body is right around the corner (with the right amount of determination, that is).
2. Figure out how you are going to stay cool in the heat.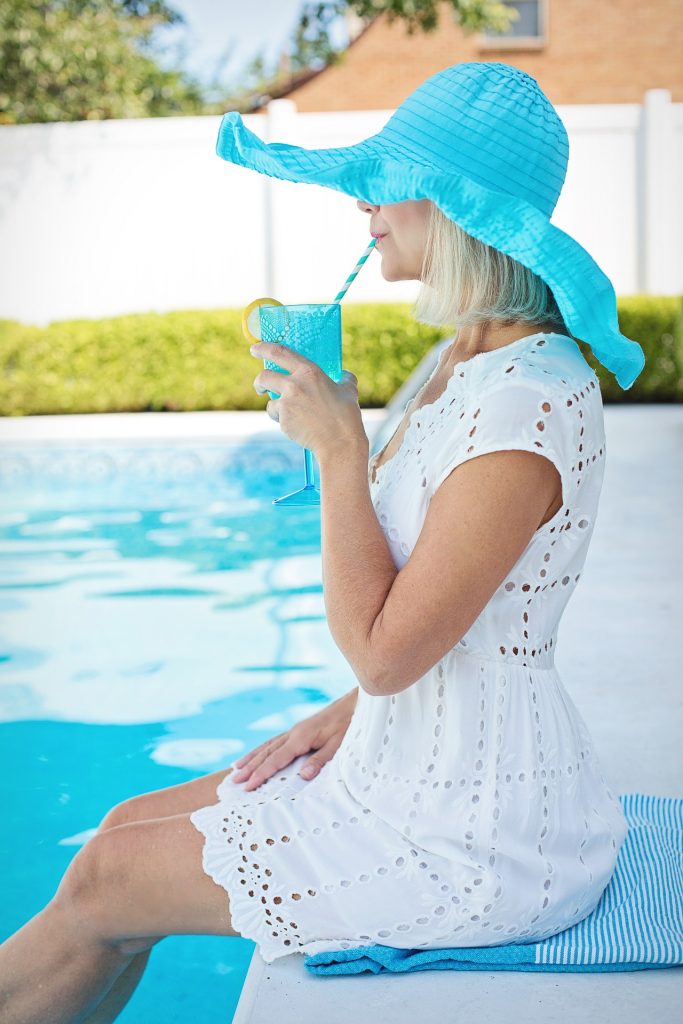 For those who prefer to stay home and relax, the unrelenting summer heat is an unavoidable reality. Most of us would prefer not to run our air conditioners all day, which means that we need to figure out alternative ways to stay cool under the summer sun. If you do not have one already, now is the perfect time to consider getting a pool in your backyard. While this is a major decision, a pool will provide you with a way to cool off, but an accessible way to exercise and increase the value of your home. For those who may be interested in this, search for local contractors (such as by Googling "new pool builders Bradenton FL") who can help you achieve your summer dreams.
3. Plan your itinerary now.
Last-minute plans can be great, but they can also be stressful, especially if you are unprepared and run into snags along the way. Whether you plan on taking a road trip with your friends or going on a nature adventure to camp out at national parks, make sure that you have your itinerary planned ahead of time. Be sure to consider any potential obstacles that may turn your summer vacation into a bummer vacation. While it's a little bit more work, in the beginning, it can save you a lot of time once you do set off on your adventure.
4. Look for new things you may want to try throughout the summer.
Unless you plan on vacationing for weeks on end, you will be spending some time at home. The problem for many is that they don't think this far in advance. They end up bored for the rest of their summer as they try to figure out ways to stay busy. Don't let this be you. Instead, come up with a list of activities that you can partake in over the next couple of months. Whether those are hobbies you want to do on your own, local events you can visit with your friends, or even new skills you are looking to learn, there plenty of fun ways to spend your summer.
Summer can be great, but the best ones seem to be those that we have prepared for. If you are gearing up for your summer, use the four tips above to plan ahead and make sure that this summer is one for the books because you are ready for summer.
Featured Image by Free-Photos from Pixabay