If you're itching to find a new destination to visit that will blow your mind but keep your wallet intact, look no further. You would be surprised at all of the beautiful places you could visit on a budget if only you could somehow find out about these treasure troves of adventure. In every corner of the globe, you can find a place that will reignite the spark of adventurism and take you further than you could have imagined. Here are some examples to keep in mind.
1. Costa Rica
If your idea of the perfect vacation is a tropical paradise with crystal-clear water, you've come to the right place. Costa Rica has all of this and much more in its repertoire. You would be surprised at how hidden this little gem is compared to other summer destinations. Beaches and perfect surfing conditions aren't the only things this wonderful central American country has to offer.
When it comes to nature and its many aspects, Costa Rica is considered a stunning example of diversity. It has countless ecosystems within its borders. You can spend half of your day trekking through gorgeous and untouched jungles and spend the other half walking on dormant volcanoes. It's hard to argue against Costa Rica as a gorgeous and dynamic summer destination.
2. Yellowstone
If you fancy yourself a nature enthusiast, there are very few places in the world worth visiting more than Yellowstone National Park. It's a stunning display of unbridled nature that stretches for miles on end. You could spend months in this park and never get bored of the views and natural phenomena that you encounter.
It's arguably the most famous national park in the world while also being the first one to be officially named as such by its government. This huge stretch of natural and untouched land is full of surprises. If you want to encounter nature in its purest form, this is the place to be. It's got everything you could want from a national park. Best of all, it's not all that expensive to visit at all.
The natural phenomena featured here are a sight to behold. Pretty much everyone has heard of "old faithful," a geyser that has continuously spewed water since its discovery in the nineteenth century. It's just one of many stunning geothermal features that can be seen in Yellowstone National Park. The volcanic activity below the surface has powered its springs for eons, which is why you don't have to worry about the views disappearing any time soon.
3. Vietnam
If you're spinning a globe looking to see where you might want to take a vacation, you might as well point your fingers toward southeast Asia. There are very few places on earth that feature such diversity in terms of nature, culture, and history. Places like Vietnam tour are no exception to this.
It's a very budget-friendly country which features more things to do than you could possibly experience in a lifetime. The usual staples of southeastern Asia are present, as you might expect. Wherever you go, you will encounter a melting pot of cultures that are loosely separated from patches of untamed nature. However, Vietnam has its own unique landmarks and gorgeous views, which set it apart from its neighbors.
Treasures such as Halong Bay and the Mekong Delta are must-see destinations that will leave you feeling like you're visiting a fairy tale. Once you pinch yourself and confirm that it's not a dream setting, you can enjoy the stunning views before you.
Besides, you can travel to Vietnam and Cambodia together. 
Vietnam Cambodia tour
can be an incredible adventure, offering an opportunity to experience the rich history, diverse culture, and stunning landscapes of these two countries. From the bustling cities of Ho Chi Minh and Phnom Penh to the serene countryside of Hoi An and Siem Reap, there is so much to see and explore.
In Vietnam, visitors can discover ancient temples, explore the Mekong Delta, and indulge in delicious cuisine, while in Cambodia, they can marvel at the ancient ruins of Angkor Wat, learn about the country's tumultuous history, and immerse themselves in local traditions.
Whether it's cruising along Halong Bay, exploring the temples of Angkor, or simply soaking up the vibrant energy of these two beautiful countries, a trip to Vietnam and Cambodia is sure to be a once-in-a-lifetime experience.
4. Georgia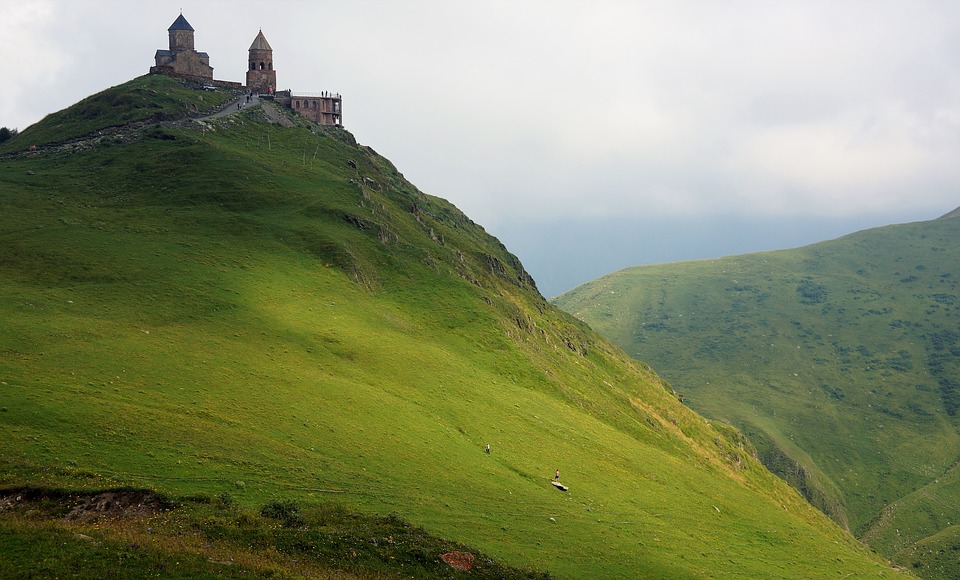 The Caucasus mountains might not be the first place you think of when considering summer destination spots, but that's only because you've never been there. It's as beautiful as it is criminally underrated when it comes to travel. People flock here every year, and you can be sure that most of them are repeat visitors that have come to love the country and its many gorgeous views.
Georgia has a mix of cultures from all over the place. You can see influences from many of its neighbors in both architecture and art. There's a bit of Russian here, some Turkish there, and lots of central Asian inspiration wherever you go.
The capital, Tbilisi, is one of the very few cities that might surprise you with its beauty. It's very colorful and pretty, making it perfect for travel photos that will leave all of your friends envious of your trip.
5. Ecuador
On the west coast of South America, you'll find the country of Ecuador, a quaint country full of surprises of all kinds. Ecuador is no stranger to natural wonders such as gorgeous rainforests and hot springs. Once, it was a part of the Inca empire, and now it holds some of the more interesting remnants of its history and culture. There's something for everyone in Ecuador, whether it's history or nature.
From the top of its mountains to the edges of its furthest island of the Galapagos, you will find wildlife like no other. It's no wonder that Charles Darwin chose this specific location to do much of his research on biology and genetics. There's so much diverse flora and fauna that biologists might see this as their dream destination to visit. If you're not particularly interested in the specifics of Ecuadorian history or its ecosystems, you can always visit any of the numerous gorgeous beaches that grace its shores.
6. Samoa
Not to be confused with its neighbor, American Samoa, this group of islands is truly worth checking out. Each of the ten islands in Samoa has something up its sleeve that keeps adventurers coming back for more every time. They're brimming with volcanoes, rainforests, dreamy waterfalls, and much, much more.
If you like places that are pretty much down to earth, you can count on Samoa to deliver. It's not exactly a tourist haven. You won't find any special luxurious resorts on the islands, which means you can expect a lot less sound and light pollution during your stay. In other words, you can have some peace and quiet while exploring nature.
Speaking of exploring, many of the Samoan islands feature blowholes that go deep underground. Even if you're not a diving enthusiast, you will find it impossible to say no to exploring the depths of this wonderful part of the ocean trench.
7. Namibia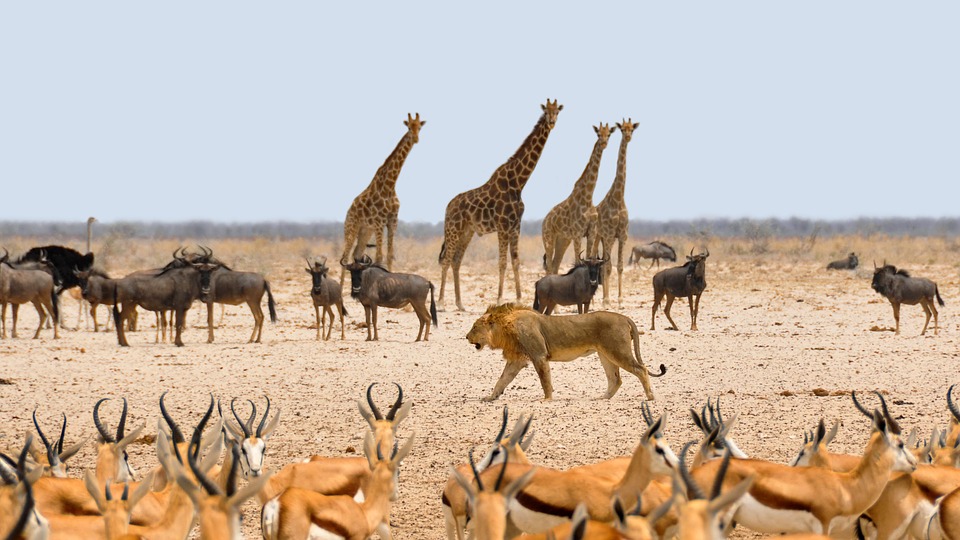 If you want a taste of the mother continent of Africa, your best bet would be to make your first visit to the country of Namibia.
Despite everything that it has to offer, Namibia isn't considered very crowded. It's a hidden treasure that only experienced travelers have visited. It's home to the world's oldest desert, which is the perfect spot to visit if you want to feel like you're the last person on earth. There's a certain serenity that you feel when you're surrounded by nothing but sand for miles on end. You can easily get lost in the vast sand dunes, so make sure you're well-oriented with a map or a guide.
If you want to take a step back from the desert and look at some ecosystems that are teeming with life, that's another thing Namibia has to offer visitors. The natural parks feature a wide variety of wildlife that is matched by very few of its neighbors. You might encounter lions and zebras in the wild. Just make sure that you don't get too close.
8. Portugal
Vacationing in the west might not seem like the most budget-friendly idea, but some countries are full of surprises. One of the premiere examples is Portugal, the close neighbor of Spain.
Once a powerful plundering empire, Portugal is home to more history and culture than you'll find almost anywhere else. Its museums are packed to the brim with artifacts from continents away while also having a fair share of its own history that is worth listening to.
If you want to unwind on the beaches of the Atlantic Ocean, you can visit some of the reasonably-priced beaches and areas all around the country. Alentejo and Algarve are great examples that will cost you less than half of what a tourist destination might.
9.      Bali
Indonesia is nothing if not a goldmine for swimming and surfing enthusiasts. It has countless miles of gorgeous beaches with fine sand that seemingly never runs out. The waters are as clear as the eyes can see, and then some.
When you spend time at one of Bali's Uluwatu surf villas, you're never far from the sea. You can wake up and jump right into the crystal-clear waters before you even have a chance to get ahold of yourself completely.
The best part is that you won't be held back by tons of tourists. There are so many beaches in Bali that you can simply choose one of the less populated ones and visit there. If, on the other hand, you want to socialize with and meet new people from all over the globe, you can choose some of the more popular beached destinations, such as Kuta beach.
10.  Uruguay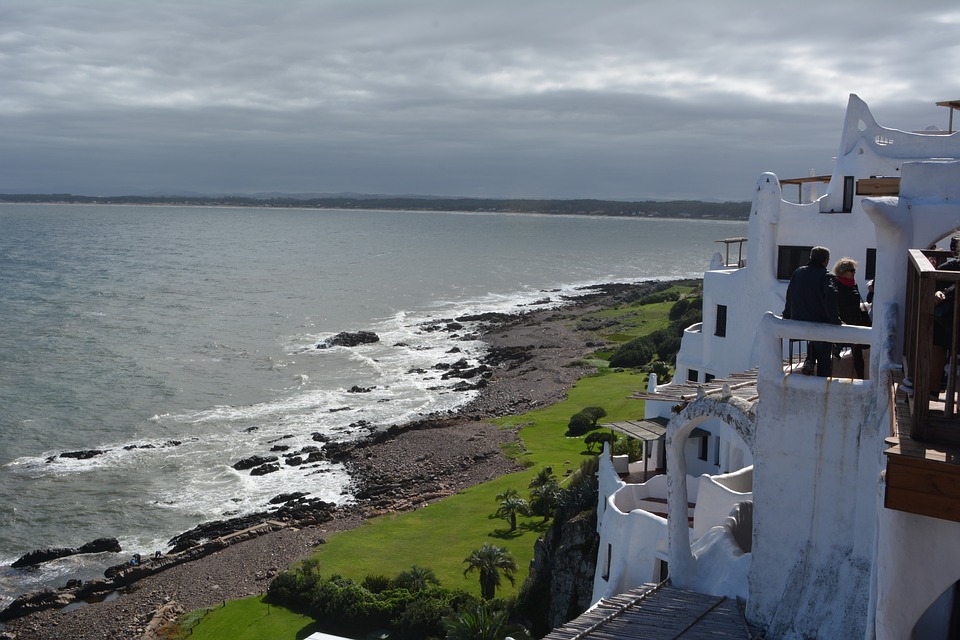 It doesn't get as much hype and attention as its neighbors Argentina and Brazil, but Uruguay is just as gorgeous of a summer destination as either of them. It might even be better. This progressive haven on the Atlantic has a lot to offer its visitors. It has just the right combination of South American culture and history with a dash of European influence.
The capital of Montevideo is a cosmopolitan city that is well worth a visit or two. The famous Plaza Independencia looks straight out of a movie, and it's the perfect spot to take a break while you figure out what you want to visit next. Watching the sunset from a beachfront is the ideal way to end the day. The pristine buildings are only accentuated by the colors of the sky when they give off an orange tint.
Conclusion
Finding a new place to explore might seem like a difficult task at first. After all, if you've visited the most popular destinations out there, haven't you already seen them all? Fortunately, this isn't the case. Even the most experienced traveler has only scratched the surface of the potential beauty they can come across when exploring the less-traversed parts of the world.
Some such unique locations are located on this list. If you take the time to visit them, you can be sure that you won't be disappointed with your summer vacation, and you won't end up breaking the bank for it.
Author Bio: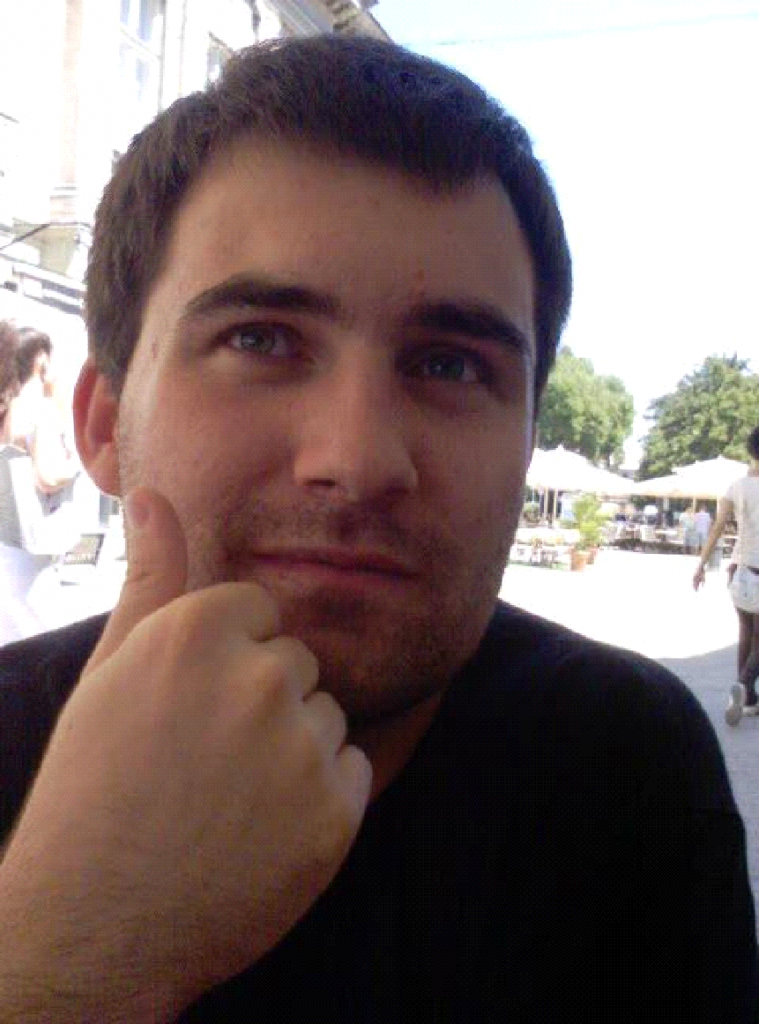 Liam Smith is a young and aspiring Australian blogger with a passion for everything related to travel, design and style. He has a B.Sc. in Interior design and is an avid reader.
https://twitter.com/LiamSmith2034
https://www.linkedin.com/in/liamsmith2034