Oftentimes, you find saving money very hard. It is very easy to say that you need to avoid temptations, stay focused and quell spending, but it is not that easy. You may have heard that you should have at least three-month worth cost of living in your emergency cushion. Perhaps you would have tried it. Did you successfully build it? Hardly 10 to 15% people successfully set aside money.
Financial experts emphasise savings so that you do not need to rely on loans when an emergency rears its ugly head. Debts more often than not seem to be expensive because you will have to pay the interest along with the principal. If you are serious about your finances, you should use the following apps.
Acorns
With no surprise fees, this app will help you save, spend and invest micro money. It is very simple to use. You just have to download the app, and then link your credit cards and debit cards with it. Once you have linked it, you can use the round-up feature, which will round up your every transaction to the nearest pound and save the change in your Acorns account. For instance, if you buy snack for £7.35 and a coffee for £3.25, Acorns will round up all of these purchases and credit £.90 to your account. You can choose daily, weekly or monthly mode to deposit into your account.
Digit
Save money without straining your nerve. This app will analyse your spending and automatically save money for every day. Now you do not need to decide how much money you will put aside for your rainy day. There is no chance of getting off track as everything will be done automatically and smartly. Digit can also make a budget for your next vacation, pay off credit card bills in addition to putting away money for unforeseen expenses. If you are not sure how you will benefit from it, you can use it for 30 days on a free trial.
First, you have to download the app, and link your bank account with it as the app will pull money from your account for savings. Now you have to set your saving goal, for instance, you can set the goal £1000 for emergency purposes. Once you have done it, the app will use its complex algorithms to analyse your income and spending habit to decide how much money you can afford to put aside. It will automatically pull money from your account without putting it on overdraft. So you do not need to afraid of overdraft fees. Make sure that you set your goal after repayments of your credits. You will also get real-time notifications so that you know about the balance in your account. You can also pause your savings if you wish. It will take one business day to start the ball rolling. The app is suitable for Android and Apple iOS.
Qapital
Qapital is the best app to stick to your financial goals. Being suitable for iOS and Android, this app can help you save money in an efficient way. The app helps you reach your financial goals faster with very little efforts. It also enables you to join others to reach joint goals. As you download the app, the first thing you will do is connect your bank account and set saving goals. For every goal, you will set rules. For instance, fix the goal that the app deposits £1 into your account everytime when you visit a cafe. This makes savings fun. It comes with 30-day trial period.
The app is equipped with unique features that will allow you to track your spending. You can transfer unlimited amount to and from your Qapital account.  It can also help you achieve your long-term goals. When you make an investment goal, money is kept in ETF portfolio after assessing the risk level you can manage to afford. The app uses diversified portfolios like stocks and bonds so that you do not have all eggs in one basket. It will help you make the most of your money.
Aspiration
This app helps you save, spend and invest money with a simple way. This app is free of cost that is suitable for desktops, Androids, and Apple iOS. As you open an account, you will receive a cashback on every purchase. In the beginning, you may feel it like hassle, but eventually you will get it in your strides. This will be a good choice if you want to use banking online. You can save and invest for the future without paying ATM fees and monthly maintenance cost. It offers three types of accounts: summit, investing and retirement.
Stash
Stash is the best way to make money with investment. As you sign up, it will look over your current financial situation so that you do not invest money beyond your risk. You will have to link your account that you will use to buy investments. You can decide investments, but this app will also make suggestions what may work for you based on your risk profile. Explore investments and buy what you think you can afford. All you need to do is sign up and customise your profile. Making money with investments can help you have more funds that you can use in case of emergency.
Chime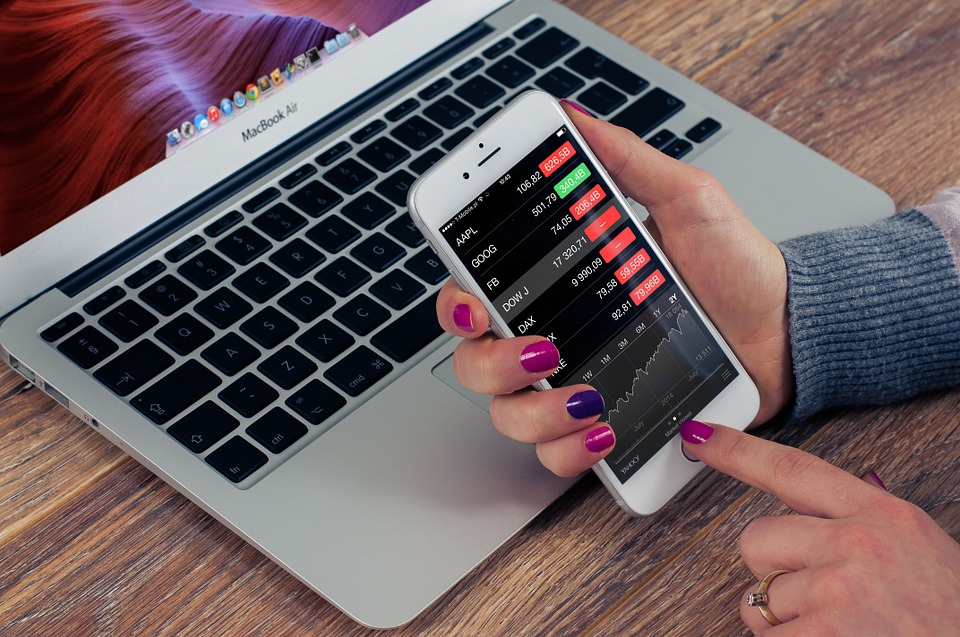 Suitable for Android and iOS, Chime is a mobile banking app that allows you to deposit funds as much as you can, see all transactions and track your spending. The app is featured with auto savings mode, which means you do not need to take the stress of setting aside a fixed proportion of your salary every month. Just tell your app how much amount every month it has to pull from your account and transfer to your savings account. Once you have set this feature, the app will do the rest work. You can also use the round-up feature on your every purchase and transfer the difference to your savings account by using the Chime debit card. This app helps you save money faster in the savings account preventing you from dipping into them for trivial buys. The app does not charge fees for any foreign transaction and overdraft account. There is no particular limit for maintaining the minimum monthly balance and debit card use.
Mint
If you are struggling to manage your multiple debts, you are likely to miss repayments and suffer from late payment fees. This app is perfect to be on top of your bills. It helps build a budget to ensure that you do not overspend more than your affordability while setting aside money for your emergency cushion. You can also get your credit score without any charge and tips to improve it.
Building emergency cushion is essential even if you think you can afford to take out a loan. Aforementioned financial apps can help you save a large chunk of money, but you need patience and time. Each app has different features and functionality though all of them are aimed at saving money. Make sure that you understand the functions of each app before downloading them to analyse which works best for you. Most of them are on 30-day trial period, so try to understand all the features. During saving money, you have to bear in mind that you cannot overspend. Budgeting is as equally important as savings. Try to avoid the use of credit card as it will cost you interest that may keep you from reaching your financial goal.