Surgical and Non-surgical Anti-Aging Treatments That Have Proven Their Worth
Sun and environmental pollution are not the only reasons behind skin damage. Dull and damaged skin is also a result of genetic issues. Making healthy choices can help in slowing the aging process to a greater extent. Wrinkles pigmentation and loss of skin elasticity are triggered when the production rate of new cells is reduced. Sometimes it becomes difficult to combat all the skin-related issues even after taking all the necessary precautions and eating the right food. While maintaining a healthy, fresh, and youthful look, anti-aging treatments have proved to be very useful. They include surgical and non-surgical procedures.
Here is a list of some very reliable anti-aging treatments that have proven their worth.
1. Using Injectables
Injectables are easy to use, and it is the best option if you are looking for a fast and effective way of covering up all the wrinkles and other fine lines. Folds are created under the skin when the aging process is activated. The space created in the skin cells is filled when these fillers are injected. A naturally found compound known as Hyaluronic acid is present in these fillers that help the skin to produce more collagen. Our joints and other body parts contain this acid, and with age, the overall concentration of this acid begins to reduce, which results in skin-related issues. Dermal filler is one of the injectables, and if you want to enhance your lips and cheeks in a short period, you can trust this treatment. Some fillers contain synthetic ingredients, and they have a long life.
Skin experts carry out a detailed analysis of the skin before picking a suitable treatment for their clients. Surgery has become very safe, and its unfailing results have attracted many. It is essential to consult a professional cosmetic surgeon to avail the best services you deserve. If you live in the North East of London and searching for a consultant, cosmetic surgery in Newcastle offers reliable and sophisticated treatments to their clients.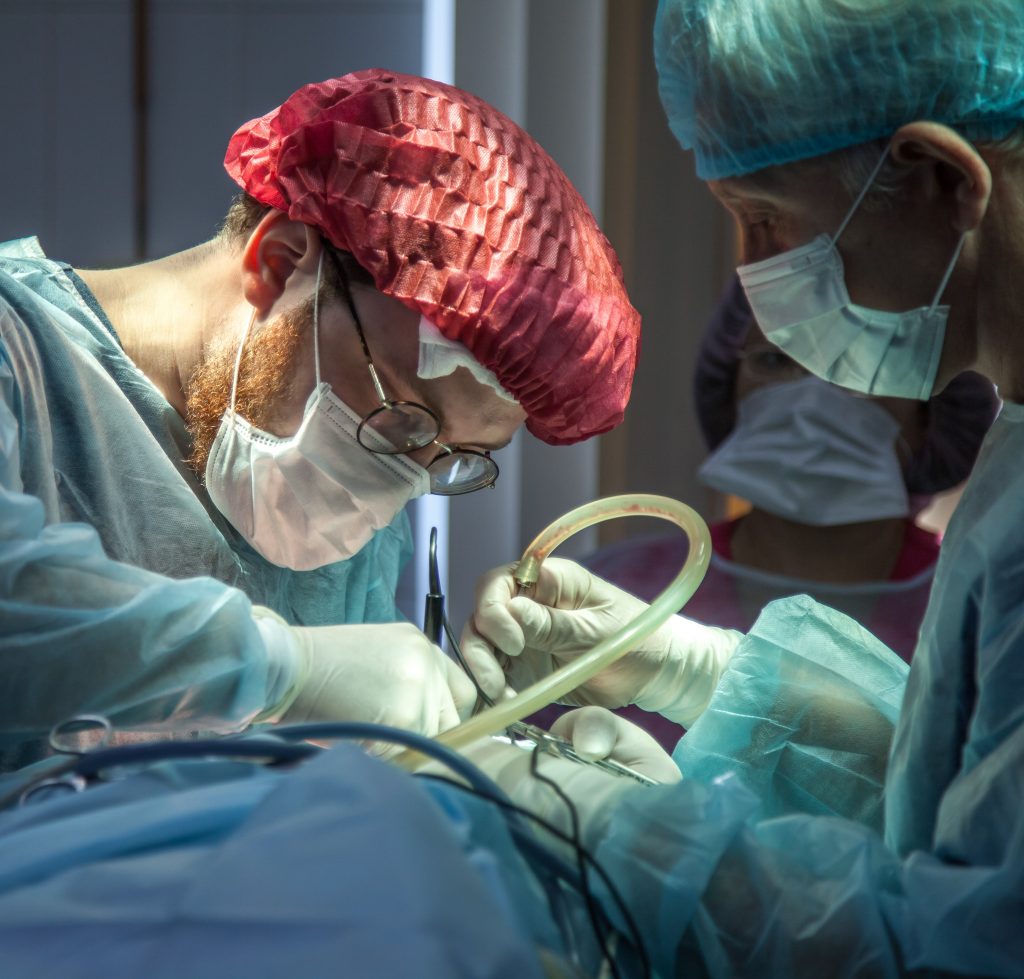 2. The Fat Reduction Technique
Following a healthy diet and introducing new eating habits in your routine can be very helpful in fat reduction. Fat melting focuses on breaking down the layers of fat deposits that are hard to get rid of generally. Excessive fat can speed up the aging process, and this treatment involves deoxycholic acid as the key ingredient in the fat reduction injection. Saggy skin problems are connected to fatty deposits in the skin. Once the body is free of fat, anti-oxidation can start.
3. Laser-Based Treatments
Laser treatments are safe, and you have the choice to select the intensity of these treatments. Depth means skin levels, and it affects how well your skin will look. Many acne-related issues that can lead to pre-mature aging is also treated with the help of a laser procedure. If you are looking forward to treating only a specific area of your skin, then it is divided into fractions first. This partition makes it easy to concentrate on a particular section. This whole process works on the idea of destroying old skin tissues that are blocking the way of new tissue growth. Once it removes the dead skin tissues, the healthy tissues replace them. Generally categorizing, laser treatments are ablative and non-ablative in types.
If you are concerned about the results of laser procedures, you can pick a non-ablative treatment that has a minor effect on the skin, and you will have multiple sessions to get full results. Laser treatments have been found very useful in treating the aging process.
4. LED-Based Treatment
There are two kinds of LED-based anti-aging devices, one is for home use, and the other for professional purposes only. The intensity of wavelength and light exposure is very subtle for home-based devices. Professionally use slightly higher wavelength devices that need to be handled with care while treating skin-related issues. It is a very painless treatment, and each light installed in these devices has a specific effect on the surface. The device comes with an inbuilt infrared that reduces inflammation. Skin inflammation causes other skin problems and maximizes the aging process. Usually, there are red, blue, and amber lights on the device. These lights help to deal with skin _related issues like skin breakout, low blood circulation, little collagen, and elastin production. One-time LED treatment is not enough to deal with the aging problems, and you will have to use the device several times.
5. Heat-Based Procedures
Sometimes your skin cells need an external force to stimulate collagen in your skin. Heat-based treatments use this formula. This process is slow and gradually produces results. The dull and dry skin tone and texture can be improved by using this procedure. With age, your skin can become saggy, and for skin tightening radio-frequency treatments are very useful. You need a reasonable budget to benefit from this procedure. Plus, the after_effects of this treatment last for a few years, which is a suitable choice to avoid frequent treatments. There are ultrasound and infrared techniques as well; the heat from these treatments heat the dermis and epidermis, which produce collagen.
The Final Word
Direct exposure of harsh weather conditions and pollution leaves adverse effects on your skin. Bad eating habits and genetics also cause pre-mature aging. The overall production of collagen in your skin determines how fresh, young, and healthy your skin will look. Various anti-aging treatments are effective and safe to use. Some procedures need multiple sessions before you start seeing the change in your skin tone and texture, while other treatments can show results in just one sitting. LED-based and heat-based procedures require some patience as they require various sessions.
Use Injectables to cover the space produced under the skin, which makes the skin look old. Fillers contain natural and synthetic ingredients that are harmless to use. It is better to consult a professional before choosing any kind of skin treatment. If you want to get rid of wrinkles, fine lines, pigmentation, and saggy skin, then these anti-aging treatments can help you to improve your skin condition.