Austin has burst onto the food scene and quickly becoming one of the hottest places in America for a culinary adventure. Famous for its Texas-style Barbecue and heavy Mexican influence, Austin is expanding its gastronomic horizons and we intend to point out the best places to eat in Austin. 
The city's growing collection of world-class eateries now includes French, Japanese, and other international cuisines. As the Texas capital continues to grow at a lightning pace, it's making a case to be considered the country's next big food town.
With so much excitement surrounding Austin's growing food scene, it's understandable to want to go straight to a restaurant after your flight lands. Drop off your bags in Austin and start your journey at one of these ten Best Places to Eat in Austin.
The Peached Tortilla
From its humble beginnings as an Austin food truck, The Peached Tortilla is now one of the most recognizable restaurants. The menu combines classic Southern dishes with an Asian twist for a unique dining experience. After years of expansion, the company is now a beloved venue space, offers catering services, and even has its own merchandise. 
The lunch menu includes delicious street food classics like tacos, and dinner features Asian treats such as Malaysian laksa and tofu buns. There is a vast selection of whiskeys, innovative cocktail concoctions, draught beers, and wines available at the bar.
Franklin Barbecue
You don't visit Austin without making a pit stop for Barbecue, and Franklin Barbecue is one of the signature joints for a lip-smacking meal. The lunch-only restaurant is the brainchild of Aaron & Stacy Franklin and has received accolades such as Texas Monthly's 'Best Barbecue Joint in Texas.'
Customers sing praises of the smoked brisket, sausage, ribs, and turkey served with potato salad, pinto beans, or coleslaw. Massive lines form for the smoked meats, and the staff lets you build a custom order up to three days in advance to ensure a smooth pick-up. 
Odd Duck
Odd Duck helped spark the Austin food scene with its commitment to preparing delicious meals using ingredients solely from local farms. The restaurant still uses many of the same producers who first supplied them with local products. 
With a five or six-course farm-to-table menu and old-fashioned Texas hospitality, Odd Duck is one of Austin's most delightful culinary experiences. Menu favorites include tuna ceviche, grilled antelope, and country-fried quail. Pair your food choice with a dynamic selection of draft beer, wine, cocktails, and top-shelf spirits. 
Dai Due
Dai Due fully utilizes mouthwatering Texan flavors to provide customers some of the freshest meals in Austin. The butcher shop and supper club make careful selections of local fruits, vegetables, meats, fish, and cheeses. Nearly all ingredients are organic, and the bar comes stocked with drinks manufactured in Texas. 
Their sister taqueria is located within Fareground, Austin's first food hall, and boasts an eclectic menu of tacos crafted with seasonal ingredients. Wild meats like boar and venison, locally-farmed animals, and seafood are all available. 
la Barbecue
Another standout Austin barbecue institution, la Barbecue serves all the classic smoked meats. Customers line up for hours to get their hands on pulled pork, ribs, sausage, turkey, and brisket. 
Rubs have distinct salty and savory flavors with grass-fed beef raised on local farms. The brisket and sausage sandwiches are menu favorites, and pickles are their signature side. Lines are often out the door, and you'll save yourself time by pre-ordering your meal before you arrive. 
Moonshine Grill
Moonshine Grill emulates the Austin spirit by serving traditional American comfort food with a cozy atmosphere. Located at the former Waterloo Compound, the restaurant is a living piece of Austin's history. The delightful staff is attentive to your needs, and large parties can enjoy a relaxed gathering on the outdoor patio. 
Satisfy your cravings with classic menu items like chicken & waffles, green chile, macaroni, seared rainbow trout, chicken fried steak, and blackened catfish. Finish your meal with a signature skillet apple pie, banana cream pudding, or peanut butter mousse pie from the dessert menu. 
Comedor
Comedor is one of Austin's newest Mexican restaurants, and the downtown eatery features a star-studded cast of renowned chefs. The sleek, modern layout of the building adds to the appeal to the trending addition to the Austin food scene. 
Menu items such as bone marrow tacos, Texas quail milanesa, and chilaquiles have generated much praise with the bonding of Tex-Mex and authentic Mexican dishes. The cocktail list is off the charts, utilizing Mexican spirits to craft popular potions like margaritas, tequila honey, martinis, and a mole old fashioned. 
Better Half Coffee & Cocktails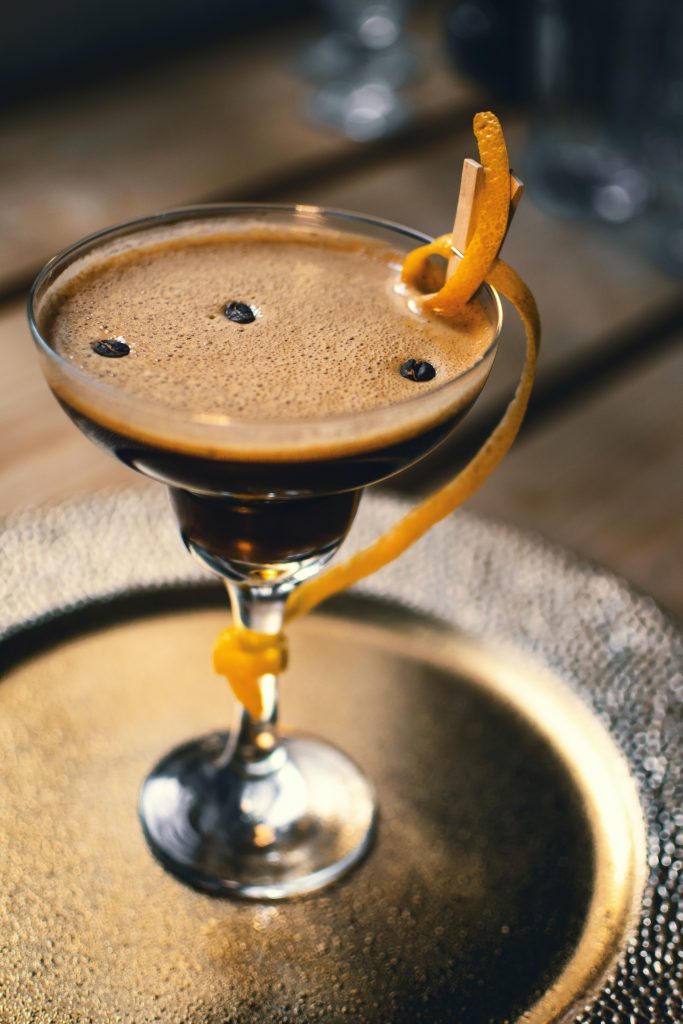 The no-frills eatery offers American fare with a laid-back vibe that resonates with its easygoing patrons. Grab a seat on the spacious outdoor patio and relish the sunshine with a delicious brew of coffee or craft beer. 
The Better Half breakfast menu features classics like chicken biscuit sandwiches, buttermilk pancakes, and breakfast burritos, while the dinner menu includes filling options such as shrimp tortas and bucatini. The happy hour menu creates quite the buzz with residents with fantastic deals on cheeseburgers, sangria, beer, and more. 
Justine's Brasserie
Justine's Brasserie has an electric atmosphere geared towards patrons who love hanging out into the wee hours of the night. The late-night joint serves traditional French dishes like escargot, steak fries, and côte de porc, and meals are paired with an extensive wine and cocktail selection. 
The staff cranks up the tunes with vinyl classics, and the rowdy crowd is full of exciting characters. There are often secret musical performances that add to the unique ambiance of this East Austin hangout. 
Uchi
American sushi master and award-winning chef Tyson Cole has amazed Austin residents with his unique take on the Japanese culinary art. The knowledgeable staff makes excellent recommendations personalized to your preferences, or you can try the 10-course omakase. 
There are plenty of vegetarian options, and the brussels sprouts are one of the biggest hits on the menu. Uchi has one of Austin's best value happy hours with discounted prices on sushi rolls and sake. 
There you have it, the Best Places to Eat in Austin