Monitoring of e-commerce trends for each owner of an online store should not be just a hobby, but a part of the job. Each trend should be analyzed and adopted if, in your specific conditions, it will really contribute to the development of business. Otherwise, you risk to outrun your competitors seriously.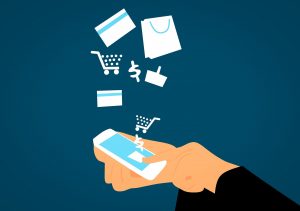 In 2020, we have collected 15 trends that will affect the development of e-commerce in the near future:
Growth of used goods market (re-commerce).

Expansion of fulfillment options and self-delivery options for eCommerce orders.

Progressive web applications (PWA) for eCommerce – mobile sites that look and work like native applications.

eCommerce companies go offline. It's not just about opening traditional stores – it can be pop-up outlets, event sponsorship, partnership with retailers. The point is to give customers a real experience.

Dynamic pricing with

Customer Prices Suite extension for Magento 2

. E-commerce companies need to track the prices of their competitors, analyze seasonal and historical demand, and react in real-time. 

Borrowing the "fast fashion" mindset. Think about how you can minimize resource loss and/or consumption without sacrificing product quality or experience.

The multi-platform purchasing process and message matching platforms.

Content repurposing – use fragments of existing content in various formats (PDF, infographics, blog posts, etc.).

The explosion of social commerce. In western eCommerce, the trend is led by such platforms as Instagram, which tests payment functions directly in the application. In China, social commerce has already become the normal condition (e.g., on the WeChat platform).

Subscription services. The value to the customer is manifested in such things as personalization, convenience, and monetary savings.

Drone delivery. Amazon, UPS, Dominos began experimenting with drone delivery technology.

eCommerce becomes "headless." In this type of platform, the frontend (often a template or theme) is separated and removed, leaving a backend. Developers can use the API to display products, publications, and reviews on any device or interface. The architecture of headless commerce is designed for the era of the "Internet of Things."

Online communication, chatbots, and artificial intelligence will become a standard set for eCommerce.

Focus on direct selling to consumers (D2C).

Smart home assistants and voice recognition systems.
Customer orientation implies the most generous policy. One of the points of this strategy is the ability to return the goods. It is noteworthy that the return rate in e-commerce is three times higher than in regular trade.
This policy has not worried sellers for a long time. Whether it was Amazon or a microbrand, returns were taken for granted as the conversion was still on the rise. After all, after the return, the customer tried to take another product, finding his ideal in the end.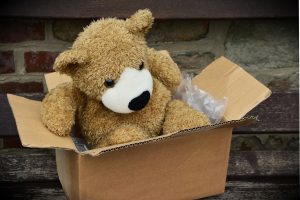 But today, free shipping and returns, no shipping range fees, and other e-commerce surcharges are becoming more common. Accordingly, each refund is a loss to the company.
Therefore, along with a generous policy begins the fight against abuse of the goodness of suppliers. Amazon has announced that it will impose a lifetime ban on users who "serially" return goods.
In this way, the company will suffer fewer losses. But customers will be more organized and learn to make the right choice immediately. According to experts, this step should improve the relationship between suppliers and consumers.
The future of eCommerce is already here.
Different conceivable outcomes of current innovations are segments of web-based business, which you will find out about from papers and introductions. They build up the capability of web-based shopping. However, they are not the essential patterns. 
The key territory is client direction, guaranteeing free choice, and speed of shopping. The utilization of present-day advances can be called "paper" trends. Be that as it may, the accomplishment of the association with the client – these are intra-brand patterns. Just those organizations that know about the subsequent point will be successful.