It is rightfully said that music is food for the soul. From an early age, we are all mentally stimulated by the tunes and songs that we hear. This is why it is not strange finding your baby enjoying music before they can even speak. Babies even develop connections to specific songs that then become their favorites. The key is choosing the right music for your kids to listen to.
Looking at the bigger picture as a parent
For every parent, it is all fun watching your little bundle of joy grooving to a song. On the other hand, this makes you responsible for introducing your kids to the right music. Old habits die hard, and the last thing you want is your child associating music with profanity, vulgarity, or explicit videos.
In this digital age, all kinds of songs are always a few clicks of the button away. This means you can never assume what kind of songs your kids can access at any minute. It becomes worse considering that even mainstream television channels play songs with content your kids are not ready for.
Choosing the right music for your kids
Focus on music that is beneficial to your kids. For children, music is not just for listening as it plays a crucial role in their development. One of the most important ways that music influences your kids is that it is a powerful learning tool. This is why you need to pay more attention to 

kids learning songs

 when creating a young ones' music collection.

Go for music that is interactive and age-relevant. Your kids will always do more than listen to the lyrics in a song—they will be keen on the video too. If it is an audio song, they will want to do whatever the artist says. A suitable approach for parents is creating a kids' music collection with lots of 

action songs

. These include songs that teach the alphabet, parts of the body, and colors.

Settle on catchy music that your kid will easily sing along to. Part of the fun of listening to music is singing along to it. Your kids will love listening to simple songs with catchy phrases that they will quickly remember. This does not mean getting on the wave of consumerism when choosing these songs. Instead, it involves listening to these songs and understanding the lyrics before introducing them to your kids.

Start with the familiar before trying new waters. There are lots of timeless kids' songs that are as relevant today as they were decades ago. As a parent, you get on the winning edge when you start by introducing your kids to songs you already know. These are probably songs you sung while young or the theme to that favorite cartoon show.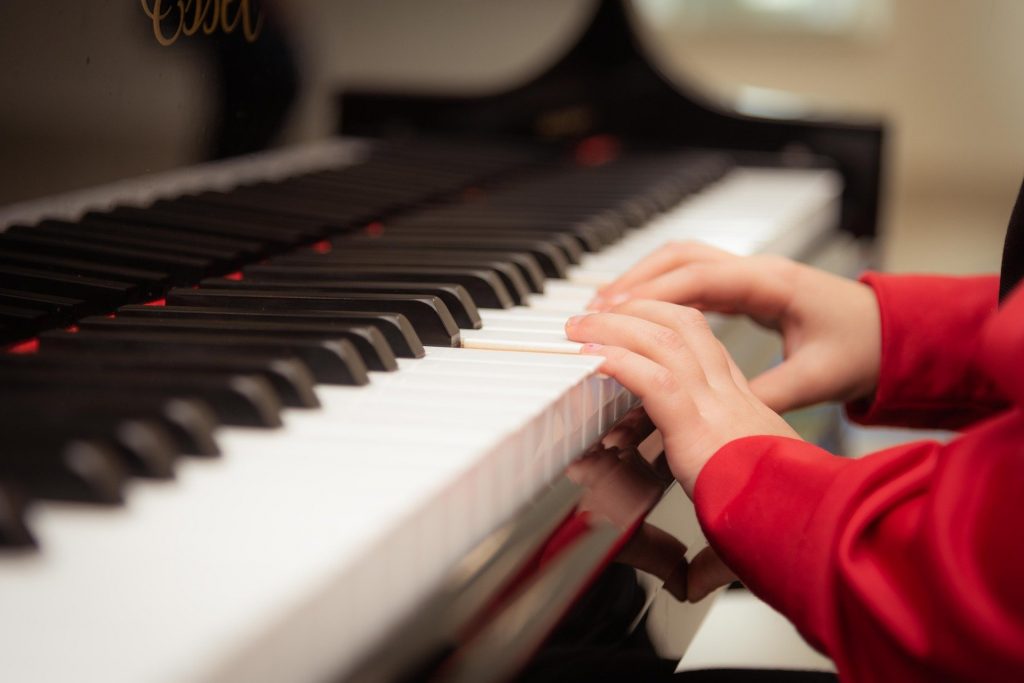 Why it pays to choose the right music for kids
The building block of your child's future lies in what they are introduced to at an early age. For parents, choosing the right music is more than protecting your little ones from inappropriate content. This is because music is essential for proper child development, and a proper choice of music will do more than keep your kids happy.
Parents who also focus on their children's music will also have a connection point with them. This will make parenting fun, with music being of notable significance to your child.
Featured Image by khamkhor from Pixabay