As the nights start to draw in and the rain continues to pour, it can be tempting to feel as though we're now trapped in the grips of winter. However, with the half-term holidays approaching here, you do have one last opportunity to head off on a sun-soaked break this year. Where are the safest places to travel for some autumn sun?
What are the quarantine rules if I travel?
Although the coronavirus pandemic caused countries to go on full lockdown earlier this year, restrictions have now loosened in many popular tourist destinations. However, when you visit countries such as France and Portugal, you'll need to self-isolate for two weeks upon your return.
Thankfully, there are some exceptions to this rule. These are countries where the UK has established a 'travel corridor' because the threat of contracting coronavirus there is so low. However, in many of these locations, you'll have to prove that you're negative for coronavirus when you arrive. As a result, it's wise to take a test before you travel so you can show the authorities you're negative. If not, you may need to quarantine on arrival.
Three spots where you can safely get some autumn sun
It's safe to get some autumn sun in any of the destinations the UK has a travel corridor with. This is because the risk of contracting the virus there is low, and precautions are in place to stop its spread. With this in mind, here are three places to travel to if you're after some autumn sun.
#1 Cyprus
Cyprus has had a lot of success handling the coronavirus pandemic. As of last week, the country reported only 7.5 cases per 100,000 members of the population. With average temperatures of 27°C in October, it's a safe, sunny place for a break.
To enter Cyprus, you'll need to present the authorities with a negative coronavirus test. This must have been taken no more than 72 hours before your departure. These results can be displayed in an email or SMS, but the result itself must include the date and time when the test was taken. Children under the age of 12 are not required to take a test.
#2 Greece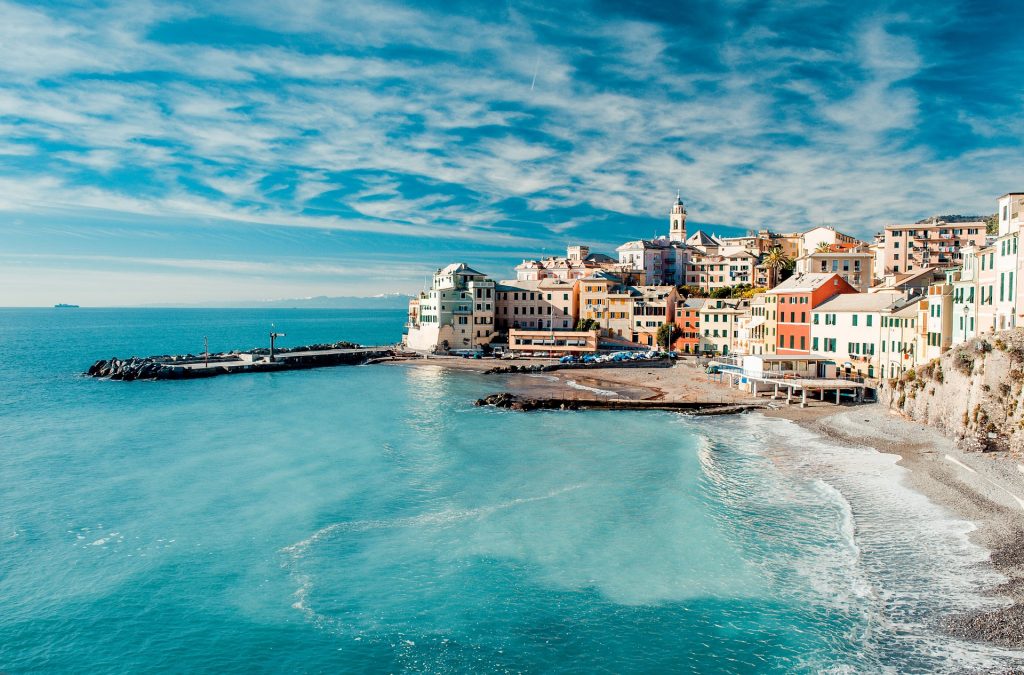 Greece reopened its borders to British travelers on 15 July, but a spike in cases over the summer forced the government to place many Greek islands on the quarantine list.
However, on 10 October, the islands of Lesvos, Santorini, Serifos, and Zakynthos were added to the 'safe' list for places to travel, meaning you can now travel to and from the UK without self-isolating upon your return. Now, you only need to self-isolate if you've flown from Crete or Mykonos.
Please be aware that you'll need to fill out a Passenger Locator Form (PLF) at least 24 hours before you arrive in the country to be allowed into Greece. You may be asked to take a Covid test at the airport, but you'll receive the results of this in under 24 hours. You will need to self-isolate until then.
The amount of sun you get will depend on the island you visit, but many Greek islands such as Zakynthos and Santorini receive highs of around 23.5°C in October.
#3 Madeira
Although Portugal is currently on the quarantine list, the autonomous region of Madeira isn't.
If you're traveling to Madeira, you'll need to complete and submit a traveler questionnaire 12 to 48 hours before departing from the UK. You'll also need to take a coronavirus test 72 hours before you travel and upload your test result.
On arrival, you'll be subject to a health screening. If you do not have a coronavirus test result, you'll need to take a test at the airport and then self-isolate until you get the results. This is usually within 12 hours.
In October, temperatures in Madeira can reach 23°C, so it's a great place to soak up the last of the summer sun.
Visit any of these three locations, and you can enjoy some safe autumn sun. However, please be aware that government guidance is subject to change and the travel corridor list changes regularly. As a result, you should check the latest coronavirus travel advice before you book your holiday.
Featured Image by DarkmoonArt_de from Pixabay