Men love to accessorize, and jewelry is a great way to do just that. Whether a bracelet stacked with natural stone beads or a macrame necklace with lava beads, handmade men's jewelry is unique and versatile.
Creating a signature style is a bold move that will stand you out. Whether an ornate silver ring with intricate design details or a stunning engraved pendant, a standout piece will wow your look.
It's Unique
Men like jewelry that is rugged, masculine, and understated. They avoid anything that looks too feminine or sparkly and prefer matte finishes over shiny ones. However, This doesn't mean they're averse to color or texture. Textured or woven pieces are a great option for men's jewelry, especially if it features beads or stones that add depth and dimension.
Choosing the right colors for unique handmade men's jewelry is another important aspect. While bright hues like baby blue and purple can be attractive in women's jewelry, men are less likely to wear them. Instead, choose muted or darker colors like brown and black for your pieces. For added interest, you may also include metal beads in silver, copper, and gold shades.
Knowing your target customer will help you develop and market your products more effectively, whether you're designing for the man in your life or simply for your collection. Start by considering their age range, then think about what kind of work they do. They may be a high-powered CEO or a well-established mid-level manager or be more self-made. It's also a good idea to consider their lifestyle and budget. This will help you to decide on the kind of pieces that are best suited to their needs and preferences.
It's Personal
Men love pieces that spark memories and emotions. Class rings, military service medallions, a belt buckle that belonged to a loved one, or even his wedding ring are all examples of jewelry with meaningful symbolism. Adding a personal touch to these accessories is easy and can make them more special for the wearer. Engraving a message, an important date, or initials makes it easier for him to remember a loved one – something that can be especially beneficial when the loss of a family member or close friend is fresh on his mind.
Regarding a polished look, men's jewelry should be worn to complement, not overpower, an outfit. This is where two-tone pieces come in handy. Matching silver with gold or contrasting silver with chrome creates a visual consistency while giving the piece a unique appeal. It's also a great way to add texture and depth to your pieces.
Handmade men's jewelry is a niche ripe for growth and can be very profitable if properly targeted to the right customers. The key is understanding your customer to create pieces that speak to them and their needs. A good place to start is by determining your ideal customer and focusing your marketing efforts on those groups.
It's Versatile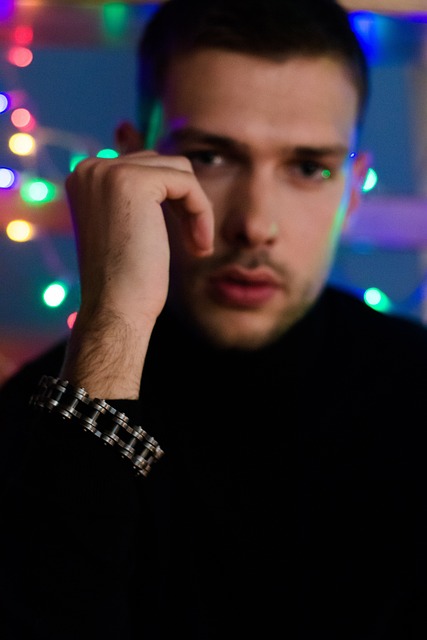 Unlike mass-produced jewelry, handmade men's pieces take time to complete. This process builds a connection between the designer and buyer that makes for more personalized jewelry. In addition to building trust, this process allows for easier repairs if something goes wrong. Many men's handmade jewelry features contrasting metals, which adds visual interest to your look. You can rock a two-tone ring, bracelet, or necklace for a stylish yet understated look that will stand out in any crowd. You can also include different materials, like pearls, to create a unique look that draws attention. Another way to make your handmade jewelry stand out is to use natural gemstones or organic wood beads. These materials are often found in bracelets and necklaces and can add a touch of nature to any outfit. These pieces are also environmentally friendly and are usually made from recycled materials. You must focus on your target audience and determine their style to stand out. You'll likely waste your time and money if you try to sell to everyone. So, research the types of men's jewelry your customers enjoy and consciously design and produce those styles.
It's Affordable
Having quality jewelry can come with a reasonable price tag. Plenty of designers out there focus on menswear jewelry that's both stylish and affordable. From simple box chains to unique pendants, these pieces make the perfect addition to your closet without straining your wallet. Various brands have been blowing up thanks to their sleek designs. Their collection includes a variety of men's rings, bracelets, and necklaces made with various metals like silver and gold. Their styles range from modern to rustic, so there's something for every taste. Other designers don't shy away from quirkiness when it comes to their jewelry for men. The brand's unique collections stand out, from their 'Zip' necklace to their eccentric cufflinks featuring tennis rackets. Their simple yet elegant pendant necklaces are also an excellent choice for those who prefer a more subtle piece of jewelry.
Featured Photo by furkanfdemir: https://www.pexels.com